Can its leaders navigate a soft landing?
Executive Summary
China's headlong leap into the ranks of the world's largest economies has slowed since the severe global recession of 2008, with real gross domestic product growth falling from 10.6 percent in 2010 to an estimated 6.6 percent this year. Chinese leaders are struggling to cope with the lower growth, along with rising debt, a loss of jobs to lower-wage countries and the need to institute more market-oriented reforms. The country's difficulties have generated economic shock waves throughout the world, from financial markets in New York and London to commodity exporters in Brazil, Australia and central Africa. As China and other nations try to handle the situation, here are the key takeaways:
The years of China's 10-percent-plus annual growth are over, and Chinese leaders must manage lower growth without creating serious disruption, internally or globally.

President Xi faces conflicting impulses to reduce state control of the economy while preserving government and Communist Party authority.

How China resolves these issues will reverberate from Australia to Latin America to Africa; one study estimates China will contribute almost 39 percent of total global GDP growth this year.
Overview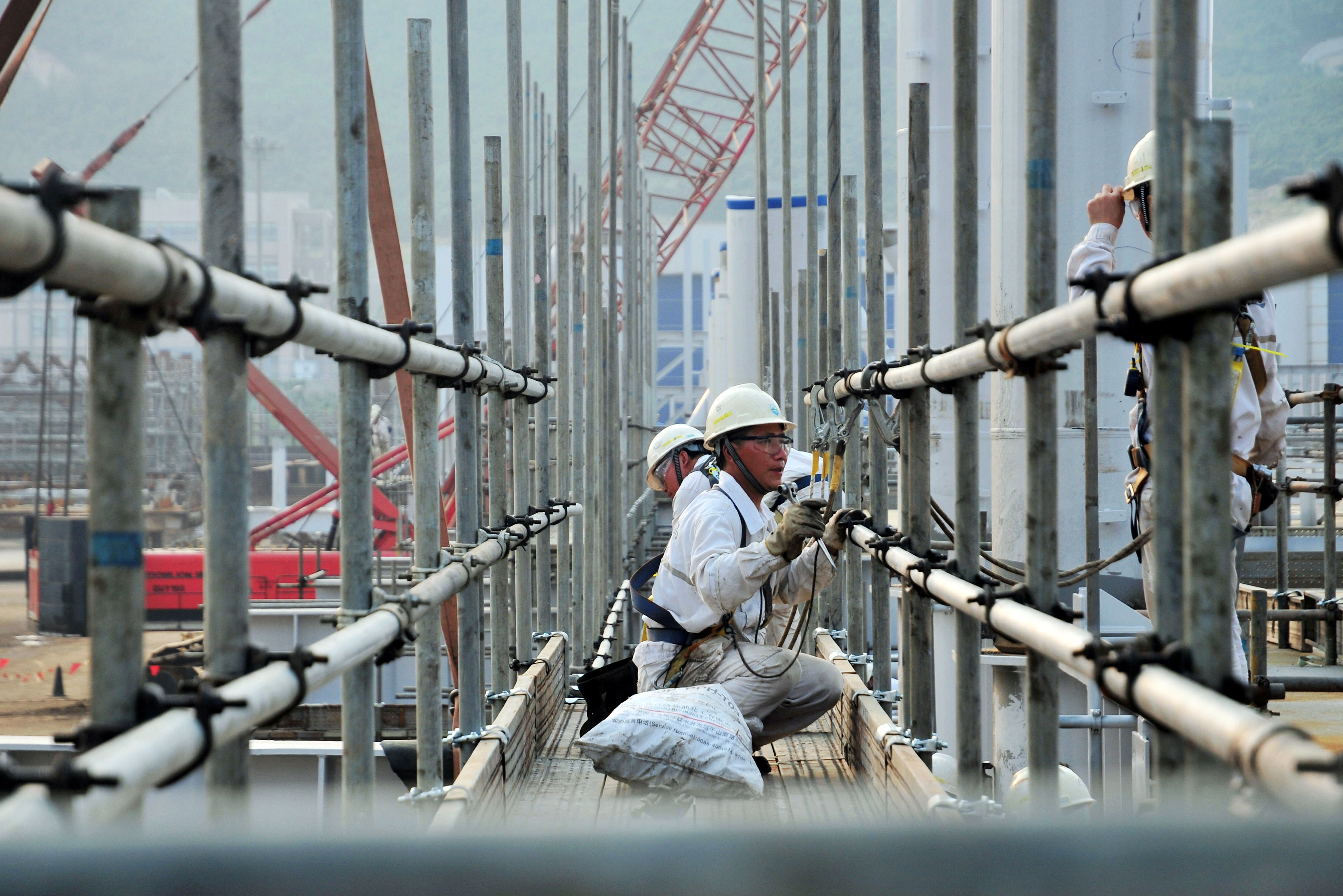 On Sunday afternoons in Dongguan, a city in southern China, a factory worker named Yu finds herself nearly alone. A line worker at a clothing factory, she and more than 2,000 workers bunked in the nearby dormitory last year. Now, only about 100 employees remain after the owner sent most production to Southeast Asian countries such as Vietnam, where labor costs are cheaper.
The city was once the epicenter of China's export manufacturing boom, making iPhones, Nike sneakers and other products for Western brands. Those workers are gone. Yu is considering moving back to Chongqing, in central China, a place she left 20 years ago.
"This is the worst time ever," said Yu, who asked a journalist to use only her family name to avoid trouble with the authorities. "The factories hurt by the 2008 financial crisis were the smaller ones, but this time the big ones are affected."1
China, the country synonymous with cheap goods, cheap labor and phenomenal economic growth, is struggling with growing pains. And the country's difficult passage has sent shock waves rippling across markets throughout the world, from equity values in New York and London to commodity prices in Brazil, Australia and central Africa.
The nation of nearly 1.4 billion people has leapt onto the list of the world's fastest-growing economies, with real gross domestic product (GDP) growth averaging nearly 10 percent annually from 1979, the year after it started market reforms, through 2014.2 In recent years, China has emerged as the world's second-largest economy, behind just the United States, and ranked No. 1 in manufacturing, merchandise trades and foreign exchange reserves. In three decades the government's policies helped pull 225 million households into the middle class (defined as those with annual incomes equivalent to $11,500 to $43,000) and fostered a wealthy elite who crave luxury goods.3
But China's economy slowed sharply after the global recession began in 2008. The nation injected $586 billion to stimulate growth and loosened monetary policies, which created a mound of corporate debt as compared with its GDP.4 The country's exports, imports and foreign direct investment slowed. Real GDP growth fell from 10.6 percent in 2010 to an estimated 6.6 percent in 2016, according to the International Monetary Fund (IMF).5
Some economists, such as those at Fathom Consulting in London, which studies "hidden unemployment" in China, are convinced that millions of Chinese workers lost their jobs.6 (Such numbers are hard to come by from the opaque Chinese government.) Demand for the nation's low-cost goods, such as shoes and household items, plunged, while pressure from workers for better pay and benefits induced companies to ship their production overseas to nations such as Vietnam with cheaper workers.7
How bad is the slowdown? Economists agree it's troubling, but differ as to how dire the situation is. David Dollar, a senior fellow at the Brookings Institution's John L. Thornton China Center, points out that the economy is still growing, at more than 6 percent, a far greater rate than in Europe or the United States.
China has a cushion: Its corporations and households sock away enormous savings. "As long as there are oceans of money that they're floating on, you can go along. You have a lot of leeway," says Arthur R. Kroeber, founding partner at Gavekal Dragonomics, a research firm in Beijing. "I don't believe China is going to face a dramatic financial crisis in the coming years."
Some economists, such as Derek Scissors, a resident scholar at the American Enterprise Institute (AEI), a Washington think tank, say that the staggering debt on China's books cannot be paid off. "China's in the process of stagnating," Scissors says. "This is not a slowdown; it's a stop. It's a stop in progress."
While there are numerous causes for the debt, overinvestment in, and overproduction by, China's corporations and low spending by its cautious citizens loom large, says Howard Shatz, a Washington-based senior economist for the RAND Corp., a research organization headquartered in Santa Monica, Calif.
When it embarked on its market reforms, the government followed the lead of other Asian nations such as Japan and South Korea that quickly created great wealth. China's government urged state-owned banks to lend capital. And China started to build, Dollar says. Companies built factories, housing, dams and infrastructure. Warehouses filled with unsold goods. Cities replaced housing blocks and airports that weren't very old, and sometimes new apartment buildings sat unoccupied. Recently, he said, companies built airports in cities that had just a few flights a day. "Their growth was rapid, probably too rapid," says. "China is at this dilemma."
Debt is the issue that concerns much of the world. To keep the economy functioning, the government allowed Chinese companies to continue borrowing from government banks. The country's debt load reached $26.6 trillion in 2015—five times greater than a decade earlier, and an amount that's more than two and a half times the country's entire economy.8
With that much owed, companies must pay with money that might go toward expanding or diversifying businesses. Less spending on investing and hiring hurts the overall economy, hitting corporate bottom lines and making it even harder for companies to pay off debt. As bad loans rise, banks freeze lending, and confidence in the financial system can be shaken. With memories of 2008 fresh in economists' minds, many worry that China is heading for a banking crisis.9
"If China were a small country it wouldn't make that big a difference," says Scott Kennedy, a director at the Center for Strategic and International Studies (CSIS), a think tank in Washington. "But it's so huge, whatever it does is a big challenge for everybody."
These problems have triggered concern in other nations. In the summer of 2015, and again earlier this year, global stock markets tumbled. The worry started when investors sold off stock on the Shanghai exchange, and China slightly devalued its currency, which is officially known as the renminbi and whose unit of denomination is the yuan.10
For more than a year, global prices of iron ore, coal, oil and other commodities sank, partly because of the slowing China demand and partly because of a glut created by mining companies that hoped China's hunger for raw materials would keep growing. This badly hurt emerging economies such as Brazil, Venezuela and Zambia that rely on resource exports.11
China's leaders haven't been willing to close many inefficient, or unneeded, companies. Officials announced plans this year to cut steel production. But that creates a social problem: Each steel plant employs many people, and closing one raises unemployment. China's plan would throw an estimated 1.8 million coal miners and steelworkers, or 15 percent of the total, out of work and could create social unrest that worries the Communist government.12
What's more, economists are unsure whether the numbers they're crunching are accurate. Many experts are skeptical about the veracity of Chinese data, particularly the GDP numbers.13 The IMF said in August that China's statistics continue to have gaps that hamper surveillance.14
China's economic issues worry many U.S. policymakers, as well as the two major-party presidential nominees, Democrat Hillary Clinton and Republican Donald J. Trump. They and other Americans have complained that China has used unfair trade practices—such as an undervalued currency and subsidies to home-grown companies—to flood U.S. markets with low-cost goods. At the same time, the government imposes high tariffs and restrictions on U.S. companies that hope to sell in China.15 Both Clinton and Trump say they intend to renegotiate trade treaties that are fairer.16
The nation's economic rise has also created an environmental problem. China emits more greenhouse gases than any other country, having exceeded the United States in that category nine years ago.17 In January 2013, Beijing experienced a prolonged bout of smog so severe that citizens dubbed it an "airpocalypse," with hazardous particles surpassing international safety levels.18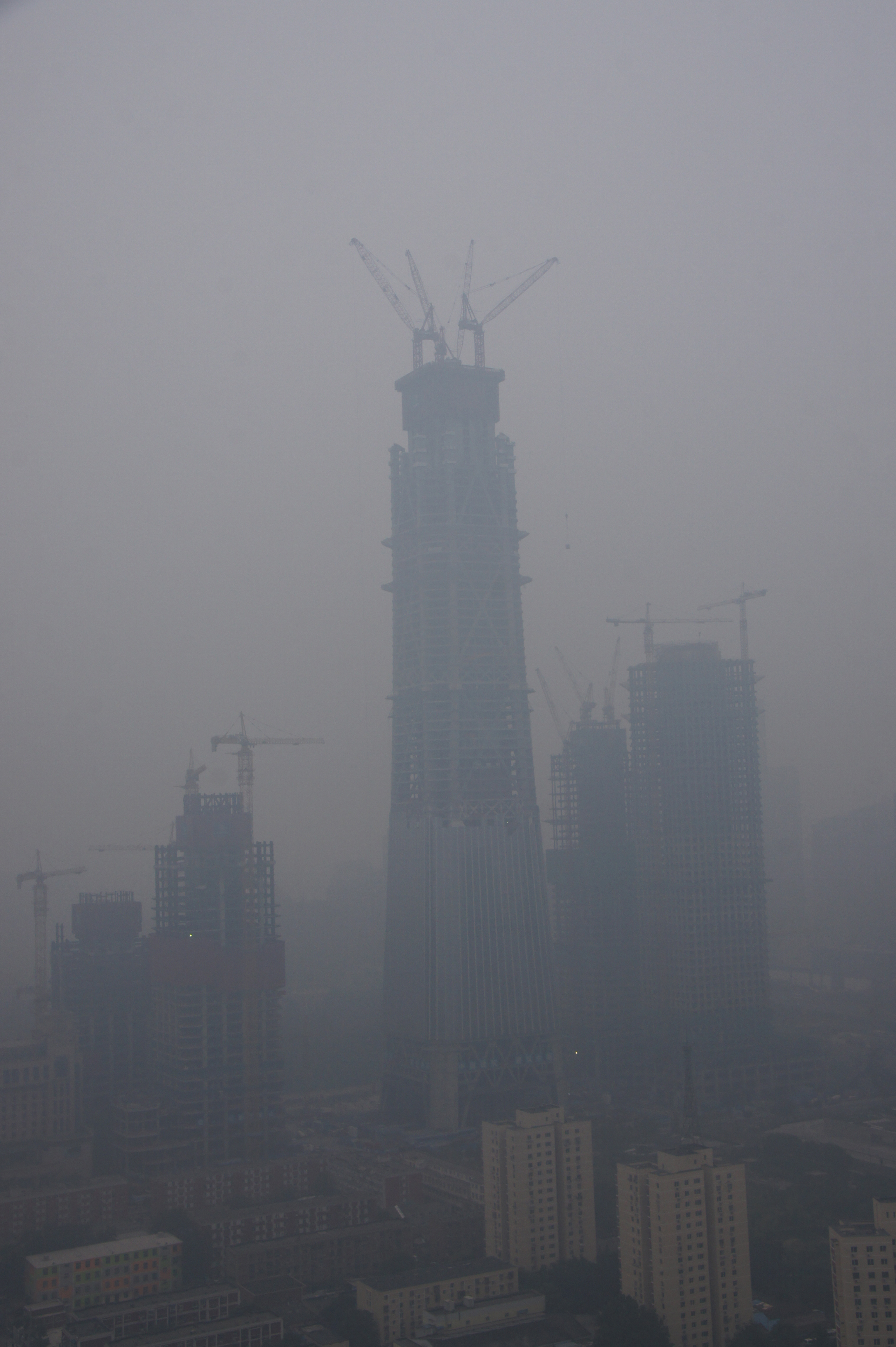 Some observers wonder if China is entering a crisis like Japan's "lost decade" of the 1990s. In that country, in the late 1980s, inexpensive credit fueled overseas investment. When the stock market crashed, corporations were left valued at a fraction of what they had been years earlier, Kroeber says, and the government's efforts at stimulus failed. Kroeber says land and stock prices in China don't approach that level of bloated value. Still, if China doesn't make major reforms, the country will run into a debt crisis, Shatz says.
Not just financial change is needed. Economists say China must alter its politics, laws and social policies to strengthen the economy. Reform won't be easy. China's leaders know they need to foster innovation and depend less on exports and construction. But its bureaucratic-authoritarian system means the Communist Party orchestrates policy, while local governments wield great power in controlling local enterprises and jobs. In short: A centralized, one-party state presides over a decentralized economy.19
Trusting the markets has not come easily. When traders in 2015 and earlier this year dumped lots of stock on China's markets, the government stepped in to prevent a rout.20 In December, China said it needed to cut stockpiles of industrial goods and unsold homes, lower costs for businesses, and mitigate financial risks, according to China's official Xinhua News Agency. Economists say they are still waiting for those fixes.21
Some observers worry that President Xi Jinping has been so intent on rooting out corruption and consolidating his power, in preparation for next year's Politburo meeting, that no reforms will be imminent. "Right now I don't think anybody has any courage to do anything regarding the economy," says Ho-Fung Hung, professor of sociology at Johns Hopkins University. "When they feel secure enough, they might do something."
As policymakers, economists and business officials ponder China's future and its impact on the global economy, here are the issues under discussion:
Weighing the Issues
Will China's economic slowdown harm other countries?
When China stopped building highways, airports and apartment towers, it badly hurt emerging economies that relied on exporting resources and technical goods. Brazil, for one, with its stores of iron ore, is struggling through its worst crisis since the Great Depression.22 The slowdown hurt manufacturers in rich countries such as Japan, South Korea and Taiwan, which sell goods to China. Its impact on American trading partners will dampen U.S. growth, according to economists with the Dallas Federal Reserve.23
Economists and researchers debate the extent to which a slower, less hungry China will harm other countries.
AEI's Scissors is convinced the threat is real. The over-reliance on exports to China helped to hollow out the economies of Venezuela and South Sudan, he says. Those countries "were too busy making money" to see that China's economy was overheated, he says. Commodities producers from Australia to Zambia were harmed when Beijing no longer needed so much iron ore.
"Countries in every habitable climate were incredibly shortsighted," Scissors says. Such harm could happen again if certain countries rely on China as the source of money for whatever will be its next big area of growth, perhaps health care or environmental cleanup, he says.
The world economy has a lot riding on whether China keeps decelerating, wrote Stephen S. Roach, senior fellow at Yale University's Jackson Institute of Global Affairs.24 Because global growth is currently relatively weak—the IMF estimates it at 3.1 percent this year, below its longer-term trend of 3.6 percent—there is less ability by the world's economies to absorb a lasting Chinese slowdown, Roach wrote. China will contribute almost 39 percent of total global growth in 2016, according to Roach; without China, world GDP growth would be just 1.9 percent—well below the 2.5 percent that is commonly regarded as the threshold of a global recession. And an economic "hard landing"—a rapid halt or recession—for China would have a devastating impact on global GDP, Roach wrote. The effect will remain harmful, he said, if Chinese leaders continue to restrain domestic spending by restricting what goods and services other nations can sell to Chinese markets.25
Indeed, some smaller economies are bemoaning the decision to rely so much on China's boom times. "We are looking at a lost decade, where growth stagnates, inflation is high and, most sadly, a decade where you've learned nothing," said Marcos Troyjo, a former Brazilian diplomat who co-directs BRICLab at Columbia University, a center that studies emerging markets.26
Economist Michael Pettis, professor of finance at Peking University's Guanghua School of Management, said he's not convinced that China's growth rate has that much effect on worldwide GDP. China's annual growth rate, once 10 percent, has sunk below 7 percent and will likely settle at half that. "China is not the world's growth engine and never has been," he wrote. "It is simply the largest arithmetical component of growth, which is a very different thing."27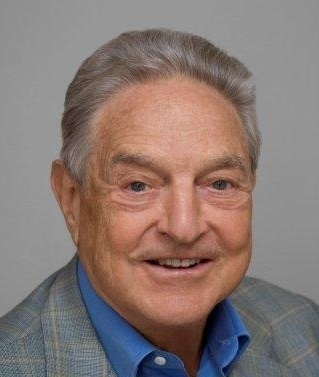 Pessimists such as billionaire investor George Soros said they fear a banking crisis could be worse than the commodities glut.28
Pettis is not convinced. "Insolvency doesn't necessarily lead to crisis, as countries like Spain have made clear," he wrote. "It takes a collapse in liquidity to create a crisis, and if insolvent borrowers remain liquid, we are likely instead to see a long, difficult period of slow growth.… As long as Beijing implicitly or explicitly guarantees deposits, and as long as Beijing's credibility with Chinese households is solid, and I believe it is, I think we are more likely to see many years of Japanese-style 'zombie banks' [banks with bad debts] than a banking crisis."29
Much will depend on Beijing's efforts to rebalance its economy away from a reliance on exports and foster more services and consumer spending, Pettis said. "My best guess is that Beijing will drive an orderly rebalancing of the Chinese economy, even as it drives growth rates down to levels that most analysts would find unexpectedly low, and this will be net positive for the global economy."30
CSIS's Kennedy sees China's global impact slightly differently. "It could maintain a moderately fast growth rate without hurting other countries," he says. "But it depends on how China approaches achieving growth." If China continues with its current path of intervention—providing stimulus to the economy, targeted spending on high technology and protection of domestic industries through tariffs and other barriers—that creates obstacles to outside investment. And it builds debt.
Kennedy thinks China will affect other economies in new sectors. The government continues to be protectionist about its technology. As its workers move beyond assembling digital goods to making more-sophisticated products, they will pose a competitive threat to other countries that make computer components, such as South Korea and Taiwan, he says. If China overproduces, it will prompt prices to fall. That will dampen inflation and potentially lead to deflation, or the contraction of the pool of money in an economy. If enough companies are affected, that will pressure financial markets.
Is China still an important market for U.S. companies?
American businesses and foreign governments want to believe that the world's largest marketplace will continue to be a profitable place to do business. But an annual survey of members of the American Chamber of Commerce in China in 2016 found that the business environment has worsened.31
More than half (57 percent) of the 496 companies that responded said their top challenges were unsold goods, inconsistent regulatory practices and skilled labor shortages. One in 10 companies said it planned to move or had sent part of its business outside of China because of government obstacles. More companies said they felt less welcome than a year ago, with technology, industrial and resource companies citing the greatest displeasure. And 44 percent of technology companies said they were pessimistic about the future regulatory environment. Other complaints included risks of data breaches, internet censorship and online controls, and rising labor costs; according to the Oxford Economics research firm, unit labor costs in China are now just 4 percent lower than in the United States, a sharp increase since 2003.32
"Some of the policies which are being considered or have already been enacted are fundamentally leading China in the wrong direction," Lester Ross, the chamber's vice chairman, said.33
Many businesses have complained for years that heavy regulation and internet filters restrict access to products of foreign tech companies. Some American companies like Uber have spent heavily to try to make it in China, only to wind up selling a substantial stake to a Chinese brand.34 Uber joined Google and eBay, which were unable to capitalize on early endeavors in China. EBay could not combat the size and popularity of e-commerce competitor Alibaba, while Google left the country after executives said it was the target of government-sponsored cyberattacks, and after taking criticism over its initial decision to comply with government censorship.35
Some critics of China say they're concerned about corruption and intellectual property theft, which means a company's proprietary products could end up being marketed by a Chinese firm. The government makes demands of foreign companies that some find overly intrusive. For instance, the state is reviewing foreign software development companies' encryption and data storage.36 Local operations of global companies have become less profitable as domestic competition spiked. Many multinational companies have closed offices and factories in China, including Microsoft, Adobe, Panasonic, Yahoo and Adidas.37
Manufacturers say they can work more easily in Vietnam, Thailand and Malaysia with less government hassle and lower wages (one study found that the total cost of labor in Vietnam was less than half of that in China).38
"Multinationals' China operations have become less and less profitable as domestic competition has intensified. The Chinese government, of course, has aided this process by systematically discriminating against foreign companies, enforcing laws and regulations with regards to multinationals while looking the other way when a domestic company commits a violation," wrote Noah Smith, a former assistant professor of finance at Stony Brook University.39
Despite the challenges, many economists are bullish on the ability of American companies to work in and do business with China. "If China continues to grow or adapt, there's lot of job opportunities for people in business," says Kennedy of the Center for Strategic and International Studies. Health care, education and consumer products are all growth sectors. Several hundred thousand multinational firms operate in China, and Chinese companies are hiring lots of people outside China.
China's expanding middle class continues to be an attractive market for products ranging from consumer goods—mobile phones, electronics and autos—to financial services and money-market funds, Kroeber says.
"In terms of employment prospects, I'd still go long on China," Kennedy says. "As a growth area for work and attention, China is going to continue to be important and require a disproportionate amount of global attention, whether in business, public policy, the media, NGOs."
Shatz of RAND agrees. "They are not going to close themselves off to the world, or going to collapse," he says. "The one pitfall that foreign business people have, is China becoming a more difficult environment for foreign businesses?" He's not dissuaded. "I think it's still worth learning Chinese."
Will President Xi foster a true market-based economy centered on innovation?
In November 2013, China's president pledged to give market forces a "decisive" role in China's economy. At the same time, Xi said state-owned enterprises would remain "dominant," a sign that his government would still meddle.40
Even the state-owned news agency Xinhua detected the inherent conflict in those statements. "Even after the reform and opening up in 1978, the country had struggled to define the market and some dogmatists still questioned whether socialism could accommodate the market economy," the paper wrote.41
The stakes riding on how this dilemma is resolved are high. A Chinese economy that retools to become more market-based would be more likely to ease trade conflicts and imbalances, end protectionist practices and create or expand markets in other countries, according to many economists.
China's transition toward a market economy has been piecemeal—some might say messy—mixing doses of government regulation, state enterprise and a growing private sector.
For example, in August 2015, Beijing made changes to the value of the renminbi, to make it more market-oriented. At the same time, the government slightly devalued the currency: (China allows the renminbi to trade within a certain range against the dollar, rather than freely.) Traders assumed that devaluation was the goal and started a selloff, until the national bank intervened and spent down its foreign-currency reserves to prop up the renminbi's value.42 When there was another selloff in December, again the state bank jumped in.43
Xi's promises of market reforms would require that the state, or the party, stop its interventions and micro-management, wrote Guy de Jonquières, a senior fellow at the European Centre for International Political Economy. China must develop sound institutions that vigorously regulate market function, a colossal task, he wrote.44
At times it seems as if Xi's government is trying to pull off the impossible: maintain growth, full employment, innovation and tight control, and keep the economy from plunging into the "middle income trap." That's the chasm in which developing economies struggle to compete with lower-cost competitors, but don't have the capacity or resources to leap into the richest tier.45
"In China today, property rights are still ill-defined; the rule of law is applied unevenly; the courts are subject to political control; market regulation is haphazard and subject to political manipulation; and crucially, every institution is constitutionally subordinated to the will of the party, whose decision-making is opaque, unaccountable and often unpredictable," de Jonquieères wrote. "Even if Beijing is committed to changing all those things—itself a highly questionable assumption—they will not be changed quickly."46
To avoid triggering massive unemployment, and prompting calls for political freedoms, Xi and his coterie must correctly time domestic reforms with currency conversion, he wrote. Xi's clampdown on the political sphere as he ponders economic reforms signals that he's "optimistic that the tension can be managed," de Jonquieres wrote.47
Some economists have said that they're encouraged by China's shift to new engines of growth, such as the service sector and high tech.48 The government is pouring money into start-up incubators and offers grants to some private businesses. Having the government involved, though, raises similar concerns as with state-owned enterprises, such as favoritism and waste. "The question is: in an effort to promote the private sector, is that creating so much debt and inefficiency that it's going to bring the system down?" CSIS's Kennedy said. "Or will it shift the adjustment cost to everyone else?"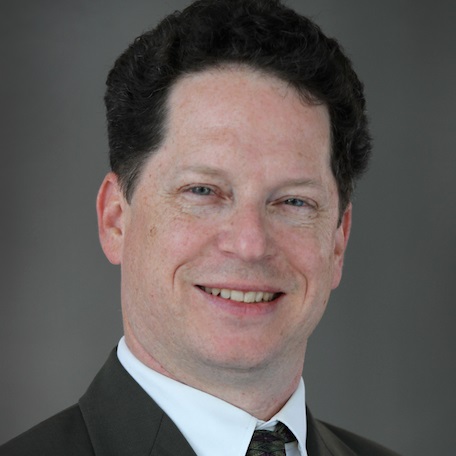 One view among China-watchers is that Xi is waiting for the next party congress to conclude in autumn 2017, and that once the president installs his people in key positions, he'll shift to making aggressive economic reforms. Ryan Rutkowski of Matthews Asia, an investment fund focused on Asia, is encouraged that China announced a plan in 2015 that would move electricity prices to a market system, showing that the government will push past resistance from central regulators, power grid companies and local officials. "This is a comforting reminder that even in a slowing economy, the Chinese government is still looking for opportunities to make long-term reforms," he wrote.49
There are reasons to doubt that Xi's government is committed to market-oriented reforms, because these would require an "unacceptable dilution of Communist Party power," Kroeber of Gavekal Dragonomics wrote.50 Most of the reforms outlined in 2013 have not been implemented, he says in an interview, including changes to the state-owned enterprise system. Other ideas, such as allowing private companies to invest in state companies, haven't happened, either, he says.
China, he says, is trying to pull off something no other country has managed: to move up the technological innovation consumer society ladder while bolstering the authoritarian single party's role in society. Many people are skeptical that the government can achieve both of those aims.
"I think it's possible for the next five years or longer China can enjoy pretty rapid economic growth—5 percent a year, impressive—and do it in the context of tightening control by the Communist Party," Kroeber says. "In the short term they can have it both ways, but the longer that goes on, the harder it is for that act to be sustained."
George Magnus, an independent economist and former chief economist at UBS, wrote that much of the talk about reforms "has run aground, been diluted or faced opposition from vested interests."51 Under Xi, he said, rigorous suppression of journalists, rights activists and critics proves that the government does not welcome alternative views. And state internet censors, referred to as the Great Firewall, are dogged, suppressing unwelcome news such as Hong Kong's democracy protest in 2014 and even news from the recent G-20 summit.52
"Quite how the authorities plan to build an economy in the information age without permitting the free flow of information is a question no one in authority is prepared to answer," Magnus wrote.53
Background
The Chinese Republic
The last emperor abdicated in 1912, ending centuries of Qing dynasty rule. National finances were in tatters. The state was deeply in debt to several foreign governments, a legacy of agreements made after the Qing lost the 19th century Opium Wars and were forced into treaties that gave foreign enterprises access to Chinese markets.54 Great Britain and Japan owned stakes in China's railways, shipping, public utilities, mills, refineries and more. (America's stake was much smaller.)
Members of the newly formed Chinese Communist Party joined protests against foreign factory owners.55 Mill workers—with few workplace rights, harassed by gang leaders and foremen—were attracted to the Communist credo.56 When police opened fire on striking factory workers in 1925, killing some, anger mounted against foreigners.57
In 1927 the Nationalist, or Guomindang, party, headed by Chiang Kai-Shek, sought to unify the country.58 Chiang's government was deeply in debt and tried to survive by heavily taxing industries and rebuilding. That led to bankruptcies and inflation.59 Urban centers flourished, but rural residents were still plagued by corrupt landlords, crop failures and almost no security.60
The sprouting of new industry halted when Japan invaded China in 1937, igniting more than a decade of foreign occupation and war. Industry spread in Japanese-occupied Manchuria, and Japan shifted production at Shanghai firms from consumer goods to machinery and armaments.61 That resulted in the post-war government's control of 90 percent of iron and steel production, and a hefty portion of the electricity and cement.62 The budding state-run economy was set in place when the Communists took over in 1949.
Two separate Guomindang's alliances with the Communists frayed, and Communist Party members went into hiding. With rural residents plagued by corrupt landlords, crop failures and almost no help from the government, Mao Zedong and his Communist comrades capitalized on the peasants' mounting frustrations.63 Once the Japanese were routed after World War II, the Communists were able to regroup and attack Chiang's exhausted troops, forcing the Guomindang into exile on the offshore island of Taiwan in 1949.64
Mao, 1949 and the Creation of the Centralized Economy
After Mao and the Chinese Communist Party founded the People's Republic of China in 1949, the new government propelled the Chinese economy into a new direction. They set out to develop a massive socialist system orchestrated by the state, modeled on the Soviet Union. The Communists aimed to pull China into modernity by developing an industrialized economy. But the government adopted and abandoned plans and policies quickly, leading to periods of great productivity followed by years of stagnation.65
During Mao's rule, which ran from 1949 to 1976, the Communist Party systematically abolished private property.66 The government owned all big factories, transport and communication. In the countryside, collectives assumed ownership of the land and managed farms.67 Work was centralized and state planners set productivity targets, such as in the First Five Year Plan (1953 to 1957).68 The state planning commission allocated raw materials and production items—coal, timber, cement, steel, and lathes—to state enterprises to meet the output targets.69
Markets were structured by the state. Most farming was controlled by state communes, which delivered crops to a state commission for sale.70 Most farmers were permitted to grow extra food only for their family's consumption.71 The government requisitioned grain supplies, and most vital consumables—grains, vegetable oil, cotton cloth and bicycles—were rationed in urban areas.72 Factories and government offices issued coupons to employees that were used with cash to buy goods from state stores.73
The government controlled the system of prices and didn't factor in market conditions. As a result, factory goods were expensive and farm goods were cheap. Any surplus became a source of government revenue. With prices distorted, the state-owned enterprises were very profitable and served as wealth producers for the economy.74
To keep the system working, the state exercised strict control of materials, credit, personnel and career paths and workers' movements. Typical state-owned enterprises had little authority and could not retain profits or hire as it needed. Workers stayed in their jobs for life, sometimes passing on their jobs to their children.75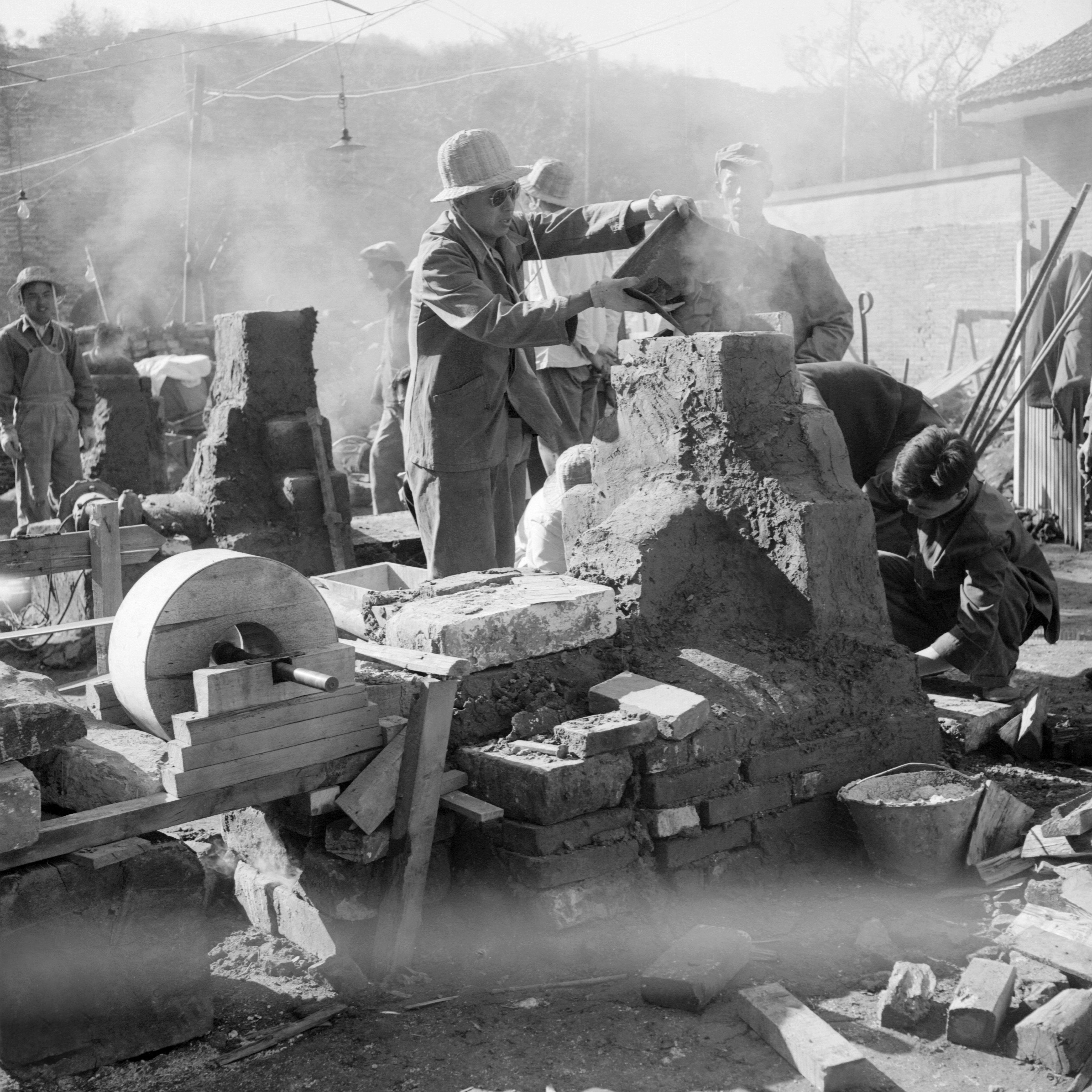 Mao's economic and social movements further disrupted the economy. From 1958 to 1961 Mao instituted the Great Leap Forward, an industrial and social campaign to create a full communist society in a few years. Resources were transferred from agriculture to industry, and the state demanded that even more grain be sent to the state. With less food produced and more taken by the government, famine spread in 1960 and killed some 30 million people.76
The government addressed the crisis by importing goods and opening the markets so peasants could provide more food. Mao then set out on a "Third Front" in 1964 to create an industrial base that would free China from dependence on and pressure from its Cold War rivals, the United States and the Soviet Union.77
Soon after, Mao launched the Cultural Revolution (1966-76), in which he encouraged students organized as Red Guards to overthrow party leadership, resulting in attacks and murders of party officials, teachers and perceived enemies. Seventeen million city students left school and were sent to the countryside to learn from the farmers. By the end, the People's Liberation Army clamped down on political divisions and was managing industrial centers.78
Deng, Reform and Opening
With Mao's death in 1976, and his fiercest supporters imprisoned, his successors focused on strengthening the economy. At the Third Party Plenum—or meeting of all members—in 1978, Deng Xiaoping, the new paramount leader, forged a plan for a new command economy.79 China decided that its priority must be economic growth. Leaders were especially aware that grain policies had paid little to farmers, and there was concern that they would drop their production. The initial plans mostly concerned allowing rural residents to earn money in private businesses. That ushered in competition and the privatization of the 1990s.80
In time, Deng and the fragmented leadership realized they needed to free more of the economy from the Soviet-style planning model and gradually introduce a host of free market principles. "Reform and opening" allowed for private businesses, free trade and investment with the West, with the goal of growing the economy and raising living standards.
The government selected four areas on the coast to be special economic zones. The aim was to lure foreign investment, increase exports and import technology goods. The state gave economic control of many enterprises to provincial and local governments, which were freed from state planning and urged to compete on the free market. In 1980, the southern city of Shenzhen became the first special economic zone to experiment with flexible market policies. A fishing center bordering what was then the British crown colony of Hong Kong, Shenzhen was allowed to invite in foreign partners to start building an industrial core.81
The government eased restrictions on movement, dropping lifetime job assignments in the mid-1980s.82 The state encouraged citizens to start their own businesses and to experiment with free-market reforms and tax and trade incentives to lure foreign investment. In time, those four open cities grew to 14.83 The first wave of reforms fostered a generation of entrepreneurs in the 1980s.84 For help, they often tied themselves to local officials, creating subsidiaries of government enterprises or agencies. These newest enterprises were all dependent, in varying degrees, on the Communist Party's approval.85
Trade liberalization was also a key to China's economic success. Removing some trade barriers encouraged greater competition and attracted foreign investment. China's gradual execution of economic reforms sought to weigh and choose which policies produced favorable economic outcomes and which failed, so the successes could be deployed elsewhere in the country.86
Low-interest bank lending for projects began.87 This created personal patronage networks in which bankers could choose to lend to certain people.
But certain things didn't change. Rural residents were not permitted to move permanently to cities. And state enterprises were still protected.
Creation of Great Wealth
Managing China's growing wealth, and capitalizing on it, became a focus in the 1990s.
In 1990, the Shanghai Stock Exchange opened, the first ever such market in Communist China.88
Starting in 1992, the government shifted its emphasis to ensure a well-regulated, competitive market.89 Laws dictated the corporate structure of state-owned enterprises, a nearly uniform value-added tax, foreign exchange rates, and a well-run banking system. The currency became convertible in 1996, which allowed the free flow of money for imports and exports.
The era also marked the rise of private business in China. In 1995, the state began extensively shrinking state enterprises. Thirty million employees—nearly two-fifths of the total workforce at such enterprises—lost their jobs as companies closed or were placed in private hands.90 In 2002, the state ended the system of job assignments for college graduates. Companies were allowed to keep part of their profits, and more wage flexibility took hold. Private-sector employment grew, from 73 million in 1990 to nearly 282 million in 2010.91 Still, the labor force wasn't fully market-led; the state still controlled where people could live.
Foreign direct investment ballooned from $4.4 billion in 1992 to $53 billion in 2002. Ethnic Chinese business families in Hong Kong, Macao and Taiwan invested in infrastructure, ports, railways, highways, commercial buildings, residential areas, department stores, luxury hotels and utilities. Taiwanese investment helped to develop high-tech zones in coastal cities.92 That ushered in non-native investors. In 1992, Toyota established its first joint venture on the mainland and Japanese electronics firms such as Panasonic and Sony began pouring in money.93 A few American companies followed. The more successful established zones became, the more other cities wanted in, creating a "zone fever." By 2004, China had 6,899 special zones.94
A crop of internet and mobile technology entrepreneurs took root, including Alibaba, Tencent and Baidu, becoming some of the nation's more profitable companies. Many entrepreneurs delved into other sectors of the economy: energy, health care, financial services, consumer and retail.95
In 1997, Great Britain returned control of Hong Kong to China. The territory had been a British colony since 1842, when China relinquished it after losing the Opium Wars. In the handover, Britain tried to ensure Hong Kong's financial and social stability by crafting a constitution that guarantees its finances, elections and legal system will remain independent from Beijing for 50 years.96
The handover allowed China's government to set up ministry corporations in Hong Kong, which provided financing to clients in favor, notably the "princelings" or children of top party leaders. Government officials received bonuses for fulfilling targets.97
All of these changes helped push China into the global economy. In 2001, the nation became a member of the World Trade Organization (WTO), which governs international trade. While there were expectations that WTO membership would lead China to curtail trade barriers in many industries and end entrenched monopolies, it was clear from the start that the government would still be allowed to prop up favored companies.98
In 2007, for the first time in its history, China gave private property owners protection. But the law's application became contentious when many local governments sought to sell occupied land for massive redevelopment projects. Some farmers fought a sweeping government plan to move 250 million rural residents to cities by 2025. Homeowners who delayed said they were forced from their land. China's laws did not require just compensation for government seizures. The problem was called "Nail House" syndrome, referring to homeowners who defy eviction notices and "stick out like nails."99
By 2013, the economy was 25 times heftier than in 1978, and the nation's share of global GDP had more than quadrupled, rising from 3 percent to 12 percent.100 By abandoning Mao's policies, China became the world's largest trading economy.
After assuming the presidency in 2013, Xi announced policy changes designed to turn the nation into a high-income country. The 12th Five-Year Plan (2011-2015) and the newly approved 13th Five-Year Plan (2016-2020) set goals to lower pollution, increase energy efficiency, expand access to education and health care and end labor camps. The government vowed to achieve a "moderately prosperous society" by 2020.101
Current Situation
International Business and Trade
China is the United States' second-largest trading partner (after Canada), but there is inequity. The U.S. imports nearly $252 billion of goods from China, but exports just $60 billion.102
Both major-party U.S. presidential candidates this year mention China frequently. They say they want the nation to abide by trade rules and accuse it of dumping products such as steel on American markets. Democratic nominee Clinton says she will confront countries that keep their goods artificially cheap by manipulating their currencies, and respond with duties, tariffs and other measures. Clinton says she objects to China's requests that it be recognized by the WTO as a market economy, saying such a designation would weaken anti-dumping laws.103 Her Republican opponent asserts that since China's inclusion in the WTO, the U.S. has closed 50,000 factories and lost tens of millions of jobs. Trump says he intends to renegotiate treaties so American goods can access the Chinese market and to formally declare that China's currency is manipulated, imposing extra duties on imported goods.104
The country's attempts to address its slowdown and to shift from making low-cost goods to more items that are value-added in a consumer economy are expected to create challenges and also opportunities for other countries. It will likely lead to more growth slowdown in the immediate future, as wasteful investment is slowed. China's appetite for minerals and energy—iron ore, coal and crude oil—is likely to slow. Economists also expect softer commodity prices for energy and materials.105
Changes have hit hard in Brazil, an exporter of iron ore. Troyjo, the head of Columbia's BRICLab, said the nation faces stagnating growth and high inflation.106
China's slowdown has bruised its neighbors the most. Singapore's economy relies on exporting petroleum and integrated circuits to China.107 Mongolia has fallen into an economic crisis, as China is not importing as much copper.108 China is a major trading partner of many other countries, including Japan and South Korea, and developing nations such as Kyrgyzstan and Myanmar.109 Taiwan's technology makers, especially those that produce mobile phone components, are facing more competition from mainland rivals as the island struggles from weaker demand from China, its biggest market, for its electronics and metals.110
CSIS's Kennedy says he expects China's slowdown, and the rising cost of labor, to prod the nation to shift production to cheaper countries and move from low value-added products (much of the clothing and shoe production has moved elsewhere) to higher-value items such as full electronics production. The United States and Europe, with their diverse economies, would be expected to weather a Chinese slowdown well. As China moves from assembling products such as iPhones to making high-tech components, that will put more competitive pressure on South Korea and Taiwan, leaders in that field.
Fostering Entrepreneurs
Today, China is awash in start-up companies that have made it big: electronics maker Xiaomi, Uber rival Didi Chuxing, China Internet Plus (a product of the recent merger of Meituan and Dianping) and drone producer DJI. In addition, there's Baidu, Alibaba and Tencent, which all operate internet businesses. China's Ministry of Science and Technology counts 115 university science parks and more than 1,600 technology business incubators in the country providing mentorship, legal advice and office space to dreamers and aspiring entrepreneurs.111 One of the government incubators, Dream Town, offers subsidies to pay equipment and staff.112
And the world can likely expect more. In spring 2016, Premier Li Keqiang called for "mass entrepreneurship and innovation" and made it the leading agenda item of China's national economic strategy.113 In March at the National People's Congress, Li crowed that 12,000 companies were founded each day in 2015.114 Across the country, officials are creating investment funds, providing cash subsidies and building incubators.
These companies got a big push two decades ago when the government started to wall off its internet from the world—a kind of virtual protectionism to foster growth. U.S.-based companies that tried to enter China could not compete with local brands. And so in China there's a Baidu search engine, but no Google. WeChat prevailed over Facebook. Alibaba surpassed Amazon.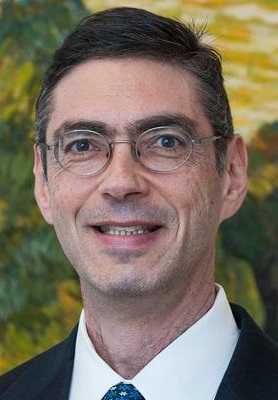 Some tech watchers say China leads the way in creating apps. Already in China, more people use their mobile devices to pay their bills, order services, watch videos and find dates than anywhere else in the world, the New York Times reported in August. Mobile payments in the country last year surpassed those in the United States.115
China's government is betting on its creative class and spending lots of money to foster the start-up culture. One city, Suzhou, near Shanghai, says it will open 300 incubators by 2020 that will host 30,000 start-ups.116
"Without these kinds of subsidies, you only rely on private money, and you wouldn't see so many technology start-ups happening today," said Ning Tao, a partner at Innovation Works, a venture capital fund in Beijing. "Without quantity, you cannot have quality."117
Big state spending on incubators and start-ups concerns some economists who say China is further inflating its lending bubble. Along with the government funds, venture capital money is flooding the country. Deals worth roughly $49 billion were signed last year, putting China second to only the United States, according to the accounting firm Ernst & Young. Some economists and entrepreneurs worry that the government's start-up zeal might lead to too many business failures, which will waste money.118
The other concern with the state getting involved is that governments don't necessary recognize where the biggest demand lies and which new thing might be the next tech breakout. The state is keeping an element of control in certain sectors, discouraging innovation in health care, the management of chronic diseases and elder care, and making innovation there hard, says Kroeber. "There are several sectors like that that need more deregulation, reduction of state roles, and the government is not moving very fast to make that happen," he says. "A lot of people who study technology are skeptical that you can get the same kind of innovation when you dictate it from top down."
Looking Ahead
Are Political Reforms Likely?
Numerous global institutions, such as the IMF, as well as economists say that China must institute political as well as market reforms if China's economy is to stabilize and grow.
Economists such as Magnus point out that changes to China's civil society—such an independent judiciary, and the removal of the online censorship called the Great Firewall—would boost trust and, therefore, the health of the economy. Party cadres drive many important decisions and replace CEOs of the large companies as they please.119
Several economists say China must allow full mobility of its citizens to go where they can find work. China's hukou system keeps about 60 percent of the population registered as rural residents, and it is difficult for them to modify their address.120 If they can't register in cities, residents don't have access to health, social and education benefits. "If you allowed people to move more freely, tons of people would be pouring into Shanghai, Guangzhou, Shenzhen," Scissors of AEI says. One reason that's not being done: those cities can't absorb the number of people who might come seeking work, perhaps creating a breeding ground for instability.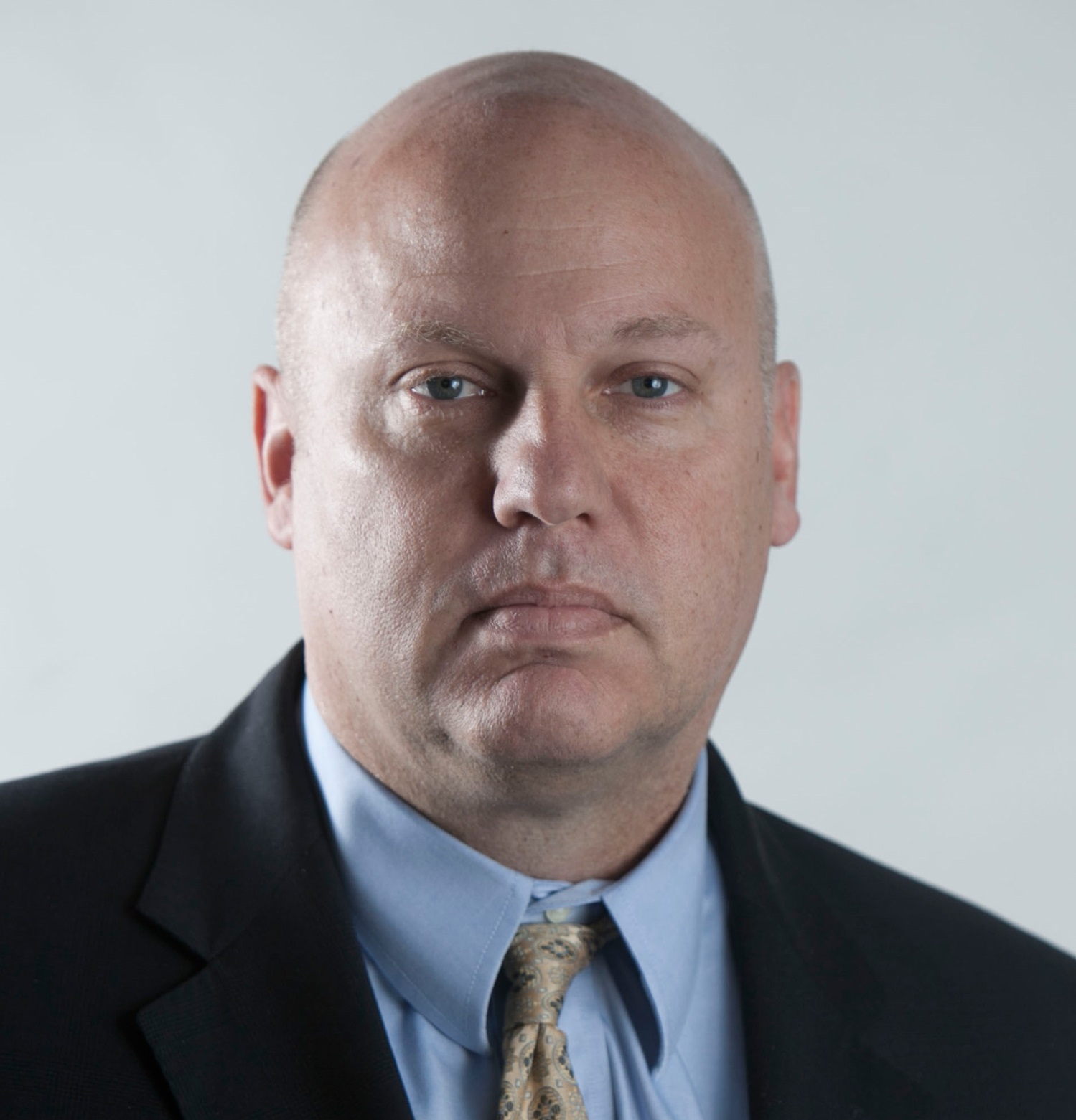 Magnus said change is the last thing China's leadership wants before the end of 2017 and the 19th Party Congress. Xi will want to fill top-level government vacancies with his own supporters. "His case will not be advanced if the economy falls on harder times," Magnus said.121
RAND's Shatz says he'll "bet on continued market reforms." But he says political reforms won't be considered. Xi will lead China through 2021, the 100th anniversary of the Communist Party of China. "One of his missions is to restore it to its ideological purity and glory," Shatz says. "Therefore, I think there will be few if any reforms toward liberalization, and perhaps even more tightening."
Ho-Fung Hung, the sociologist, says that if anything the country will continue to become more tightly controlled. He points out that under Xi, China has embarked on a crackdown on nongovernment organizations, labor activists, human-rights workers and lawyers, detaining and convicting them.122 "I don't think it's on the table," Hung says. "It's the last thing they think of. If anything, it moves in opposite direction, becomes more and more draconian… I don't see any incentive."
Some economists and scholars speculate that China is heading for an economic meltdown similar to the one that crippled Japan during the 1990s, a period called the "Lost Decade." (Some people think it lasted even longer.) In Japan, in the late 1980s, loans and cheap credit increased overseas investment, but also prompted many bad loans and poor business decisions. In 1990, the Japanese stock market tanked and companies were suddenly valued at a fraction of what they believed they were worth, Kroeber says. Many declared bankruptcy, some banks failed, and taxpayers bailed out others.
Hung says he sees many similarities to the collapse in Japan. "The nature of the problem is quite similar," he says. "There's a long period of debt-financed growth, investment-driven growth, and they're now living with the hangover of this crazy expansion of investment financed by bank loans." As with Japan, he thinks China "will perpetuate a whole system of zombies," companies that produce but aren't profitable and are kept alive by the government.
In China's case, Kroeber says, land and stock prices don't approach Japan's level of bloated value. What's more, China has a pool of government, corporate and consumer savings, about 45 percent of GDP.
Pettis, though, argued that insolvency doesn't necessarily lead to crisis: "[A]s long as Beijing implicitly or explicitly guarantees deposits, and as long as Beijing's credibility with Chinese households is solid," the country can motor on with banks that need bailouts.123
Even economists who are the most critical of China's handling of the economy say that despite the downturn, there will be at least some growth. More credit is being offered solely so borrowers can service their debt, according to Magnus. "But no credit boom can go on forever," he wrote. "Given the buildup of bad debt and … absent a change in policy," he expects a crisis in three to four years. "China may have a couple of years before it deals with its looming financial instability, which will usher in a protracted period of low growth."124
Chronology

1911–1949
From republic to People's Republic.
1911
Republic of China is born, ending centuries of Qing dynasty rule.
1921
Communist Party is founded.
1945–49
Civil war between the Communists and Nationalists ends with defeat of the latter's leader, Chiang Kai-shek. He and his followers flee to Taiwan.
1949
Mao Zedong declares the founding of the People's Republic of China, led by the Chinese Communist Party.
1949–1978
From Maoism to Deng's opening.
1954–56
Agriculture is collectivized.
1956
Private enterprise is abolished.
1958–61
Mao calls for the Great Leap Forward, an industrial and social campaign to modernize the economy. The resulting famine kills an estimated 30 million people.
1966–76
The Great Proletarian Cultural Revolution unfolds, with Communists attacking perceived enemies, including people accused of acts of capitalism.
1972
U.S. President Richard M. Nixon visits Beijing, meets Mao, and rapprochement between the nations begins.
1976
Mao dies; his most fervent supporters, known as the Gang of Four, are imprisoned.
1978
New leader Deng Xiaoping adopts economic reform, opening China to the outside world. He declares certain cities special economic zones for market-oriented trade.
Late 20th Century
Era of economic reforms.
1979
To control explosive population growth, the government mandates a policy of one child per couple for most citizens.
1979–82
The government dismantles collective agricultural production.
1980
Southern city of Shenzhen becomes the first special economic zone to experiment with flexible market policies. It balloons from a fishing village to a manufacturing and shipping hub.
1985
Private enterprise is permitted in urban areas.
Late 1980s
Restrictions on migration to cities collapse, allowing people to move and seek work.
1989
More than 1 million protesters gather in public squares nationwide as governments in other Communist countries crumble. Chinese participants demand liberal reforms and an end to corruption. Soldiers kill hundreds, perhaps thousands, around Beijing's Tiananmen Square. Economic sanctions meted out by the U.S. and other nations slow China's growth.
1990
The Shanghai Stock Exchange, the first ever stock market in Communist China, opens.
1996
The yuan becomes convertible, allowing the free flow of money for imports and exports.
1997
Britain relinquishes colony of Hong Kong to China. Hong Kong is allowed to preserve its civil and legal rights and relative autonomy in a system called one-country, two-systems.
2000–Present
China on the rise.
2001
China is accepted into the World Trade Organization after relaxing tariffs, quotas and other trade barriers.
2005
China outpaces Great Britain, France and Italy to become the world's fourth-largest economy. It will go on to become the second biggest.
2008
Beijing hosts successful Summer Olympic Games, announcing China's arrival on the world stage.
2012
Party General Secretary Xi Jinping takes control of the state and the presidency. He soon begins a drive to stamp out state corruption.
2013
Xi announces a plan for greater market reforms. He also proposes "One Belt-One Road," a sweeping modern Silk Road investment and trade corridor linking 60 countries in Asia, Europe, East Africa and Oceana with China.
2015
The government ends one-child policy to offset the rise in elderly citizens.
Resources
Bibliography
Books
Hung, Ho-Fung, "The China Boom: Why China Will Not Rule the World," Columbia University Press, 2015. An associate sociology professor at Johns Hopkins University uses historical, sociological and political analysis to explain how much China depends on the existing economic order and how the interests of Chinese elites maintain those ties.
Kroeber, Arthur R., "China's Economy: What Everyone Needs to Know," Oxford University Press, 2016. An economics journalist and researcher offers a primer on how China's economy grew and the implications for its slowdown.
Lardy, Nicholas R., "Markets Over Mao: The Rise of Private Business in China," Peterson Institute for International Economics, 2014. A senior fellow at the Peterson Institute traces the institution and practice of private entrepreneurship in post-Maoist China.
McGregor, Richard, "The Party: The Secret World of China's Communist Rulers," Harper, 2010. A Financial Times writer deconstructs the secret world that influences China's economy, military and local governments, highlighting the corruption and tension that keep the party from evolving.
Naughton, Barry, "The Chinese Economy: Transition and Growth," MIT Press, 2007. A classic economic history by the Sokwanlok chair of Chinese international affairs at the University of California, San Diego, explains China's economic experiments, failures and successes from the post-Qing era to the early 2000s.
Osnos, Evan, "Age of Ambition: Chasing Fortune, Truth, and Faith in the New China," Farrar, Straus and Giroux, 2014. Winner of the Pulitzer Prize and the National Book award, this work by a New Yorker staff writer follows several Chinese citizens as they negotiate a turbulent era of individual attainment amid the Communist Party's quest for control.
Spence, Jonathan D., "The Search for Modern China (Third Edition)," W.W. Norton and Co., 2012. A Yale University history professor emeritus outlines China's political, economic, social and cultural past in a dazzling narrative.
Articles
Back to Business: Special Report, Business in China," The Economist, Sept. 12, 2015, http://tinyurl.com/o4tesht. The current state of China's entrepreneurs and the private sector is explored.
"The New Class War: Special Report, Chinese Society," The Economist, July 9, 2016, http://tinyurl.com/gppn5mv. The rise of China's first large middle class creates opportunities and challenges for the Chinese government.
de Jonquieres, Guy, "The Problematic Politics of China's Economic Reform Plans," International Journal of China Studies, August 2014, pp. 399-412, http://tinyurl.com/gqswlfy. The scholarly paper provides a thorough overview of the political and economic challenges before President Xi Jingping as he seeks to keep his country socially and financially stable.
Reports and Studies
"China 2030: Building a Modern, Harmonious, and Creative Society," World Bank and Development Research Center of the State Council, People's Republic of China, 2013, http://tinyurl.com/hza9eta. A joint report by the World Bank and the Chinese government research body lays out goals for China to become a more stable, wealthier society.
"China's Economic Rise: History, Trends, Challenges, and Implications for the United States," Congressional Research Service, Oct. 21, 2015, http://tinyurl.com/l87nlln. A report by Congress' nonpartisan research arm describes the history of China's quasi-market system and stunning economic success in the last 30 years.
"China's Environmental Crisis," Council on Foreign Relations, Jan 18, 2016, http://tinyurl.com/6496rvc. The Council on Foreign Relations provides an introduction to the economic and policy reasons why a massive environmental crisis is engulfing China.
"China-U.S. Trade Issues," Congressional Research Service, Dec. 15, 2015, http://tinyurl.com/jk5g5oz. A CRS report recounts the politics and current state of trade between the two global giants.
Barton, Dominic, et al., "Mapping China's Middle Class," McKinsey Quarterly, June 2013, http://tinyurl.com/zdlet22. A business consultancy says that rising prosperity in China's inland cities will fuel consumption.
The Next Step
Debt and Economic Risks
Lanman, Scott, "China's Holdings of U.S. Treasuries Fall to Lowest Since '13," Bloomberg, Sept. 16, 2016, http://tinyurl.com/jlygsou. China's U.S. Treasury holdings fell in July to the lowest level in more than three years.
Magnier, Mark, "Warning Sounded Over Chinese Economy," The Wall Street Journal, Sept. 28, 2016, http://tinyurl.com/j7cwjzg. Despite recent stability, deep-seated problems threaten China's economy as the country heads toward a leadership change in late 2017, according to a survey.
Taylor, David, "China warned to rein in growing mountain of debt or risk triggering another global financial crisis," ABC News, Sept. 26, 2016, http://tinyurl.com/zg3ggsa. The Bank for International Settlements, a Swiss-based international financial organization, cautions that China's ballooning debt is too large and could set off another financial crisis.
Corruption
Blanchard, Ben, "Mayor of China's Tianjin investigated on suspicion of corruption," Reuters, Sept. 10, 2016, http://tinyurl.com/z8svpa3. The mayor of the major Chinese port city of Tianjin is being investigated on suspicion of corruption.
Chin, Josh, "Retired Chinese General Sentenced to Life in Prison for Corruption," The Wall Street Journal, July 25, 2016, http://tinyurl.com/hx2fp88. A Chinese military court handed down a life sentence to a retired general, the highest-ranking official to be convicted for corruption.
Martina, Michael, "China puts new focus on illicit assets in corruption fugitive hunt," Reuters, Sept. 20, 2016, http://tinyurl.com/jboyhg3. As part of President Xi Jinping's anti-graft campaign, China is accelerating its effort to recover stolen money moved overseas.
Environmental Impact
Harrabin, Roger, "China embarked on wind power frenzy, says IEA," BBC, Sept. 20, 2016, http://tinyurl.com/zhg42vj. Despite China's rapid increase in its wind turbine output, coal-fired power stations are still receiving priority in the power grid, according to the International Energy Agency, an intergovernmental organization.
Hernandez, Javier C., "Chemical Accidents in China Have Killed Nearly 200 This Year, Report Finds," The New York Times, Sept. 21, 2016, http://tinyurl.com/jpme7u6. Almost 200 people in China have died due to chemical accidents, according to a report by the environmental group Greenpeace, which suggested a relaxed regulatory system was to blame.
Vaughan, Adam, "China tops WHO list for deadly outdoor air pollution," The Guardian, Sept. 27, 2016, http://tinyurl.com/z464luo. The World Health Organization ranked China as the world's deadliest country for outdoor air pollution.
Economic and Political Reforms
"China cuts consumption tax on cosmetics to stir growth," Reuters, Sept. 30, 2016, http://tinyurl.com/jtumknc. China's finance ministry will reduce or remove the consumption tax on cosmetic products in an effort to spur more domestic spending.
"China launches $52.5 billion fund to restructure state enterprises," Reuters, Sept. 26, 2016, http://tinyurl.com/zr5mdqc. The $52.5 billion Enterprises Restructuring Fund will be used to improve the competitiveness of inefficient state-owned enterprises.
Wei, Lingling, "China Unveils Economic Blueprint for 2016," The Wall Street Journal, Dec. 21, 2015, http://tinyurl.com/haveocp. China's 2016 economic blueprint set its sights on improving a sluggish economy and tackling debt.
Organizations
American Chamber of Commerce in the People's Republic of China
The Office Park, Tower AB, 6th Floor, No. 10 Jintongxi Road, Beijing 100020
8610-8519-0800
http://www.amchamchina.org
A trade association for American businesses in China.
Asia Society
725 Park Ave., New York, NY 10021
212-288-6400
http://asiasociety.org
A cultural and educational organization offering lectures and classes on arts, business, culture and policies; has additional locations in Shanghai and Hong Kong.
The Brookings Institution
1775 Massachusetts Ave., N.W., Washington, DC 20036
202-797-6000
https://www.brookings.edu
A nonprofit public policy research organization that has a sister center in Beijing.
Center for Global Economy and Business
Henry Kaufman Management Center, 44 W. Fourth St., New York, NY 10012
212-998-0100
http://www.stern.nyu.edu/experience-stern/about/departments-centers-initiatives/centers-of-research/global-economy-business
The division of the Stern School of Business at New York University promotes faculty research concerning global aspects of modern economies and business. Its China initiative offers specialized information on that country.
Council on Foreign Relations
The Harold Pratt House, 58 E. 68th St., New York, NY 10065
212-434-9400
http://www.cfr.org
A nonpartisan membership organization that conducts research, sponsors discussions and publishes the journal Foreign Affairs.
International Monetary Fund
700 19th St., N.W., Washington, DC 20431
202-623-7000
www.imf.org
A global financial organization that conducts research and publishes extensive data.
RAND Corp.
1776 Main St., Santa Monica, Calif. 90401
310-393-0411
http://www.rand.org
A nonprofit think tank that conducts research and analysis.
World Bank
1818 H St., N.W., Washington, DC 20433
202-473-1000
http://www.worldbank.org/en/country/china
A global financial institution that loans money to developing nations.
Notes
[1] "China's Factory to the World Is In a Race to Survive," Bloomberg News, June 5, 2016, http://tinyurl.com/zjgat34.
[2] Wayne M. Morrison, "China's Economic Rise: History, Trends, Challenges, and Implications for the United States," Congressional Research Service, Oct. 21, 2015, http://tinyurl.com/l87nlln.
[3] "225m reasons for China's leaders to worry," The Economist, July 9, 2016, http://tinyurl.com/ze5r577.
[4] Andy Rothman, "Cleaning Up China's Debt," Sinology, Matthews Asia, Sept. 9, 2016, http://tinyurl.com/jtuvvkb; "Active fiscal, monetary policies to boost economy," China Daily, Nov. 9, 2008, http://tinyurl.com/h57xrle.
[5] International Monetary Fund, "People's Republic of China, 2015 Article IV Consultation," August 2015, http://tinyurl.com/zllecwl; "People's Republic of China, 2016 Article IV Consultation," August 2016, http://tinyurl.com/h84g2ry.
[6] "China's Hidden Unemployment Rate," Bloomberg News, June 5, 2016, http://tinyurl.com/h5phoxb.
[7] Morrison, op. cit.
[8] Michael Schuman, "China's Big Debt Worries George Soros. Should It Worry You?" The New York Times, Sept. 7, 2016, http://tinyurl.com/h6gauee; "People's Republic of China, Selected Issues," IMF Country Report No. 16/271, International Monetary Fund, August 2016, http://tinyurl.com/jk3fzp7.
[9] Schuman, ibid.
[10] Arthur R. Kroeber, "Should We Worry About China's Economy?" Brookings Institution, Feb. 9, 2016, http://tinyurl.com/z58w7pc.
[11] Andrew England, "Zambia bears the brunt of China's economic slowdown," Financial Times, Sept. 9, 2015, http://tinyurl.com/zsb8l6f.
[12] Kevin Yao and Meng Meng, "China expects to lay off 1.8 million workers in coal, steel sectors," Reuters, Feb. 29, 2016, http://tinyurl.com/zqs3bvx.
[13] Nicholas R. Lardy, "Markets Over Mao: The Rise of Private Business in China," Peterson Institute for International Economics, 2014, p. 8.
[14] International Monetary Fund, "People's Republic of China, 2016 Article IV Consultation," op. cit.
[15] Morrison, op. cit.
[16] Keith Bradsher, "In Trade Stances Toward China, Clinton and Trump Both Signal a Chill," The New York Times, June 29, 2016, http://tinyurl.com/z3ukf8l.
[17] Eleanor Albert and Beina Xu, "China's Environmental Crisis," Council on Foreign Relations, Jan. 18, 2016, http://tinyurl.com/6496rvc.
[18] Herman Wong, "2013 will be remembered as the year that deadly, suffocating smog consumed China," Quartz, Dec. 19, 2013, http://tinyurl.com/grwlngk.
[19] Arthur R. Kroeber, "China's Economy: What Everyone Needs to Know," Oxford University Press, 2016, p. 4.
[20] Martin Farrer, "Asian stock markets drop as China devaluation, oil and Fed stoke fears," The Guardian, Dec. 13, 2015, http://tinyurl.com/zccoyau.
[21] Lingling Wei, "China Unveils Economic Blueprint for 2016," The Wall Street Journal, Dec. 21, 2015, http://tinyurl.com/haveocp.
[22] John Lyons and Paul Kiernan, "How Brazil's China-Driven Commodities Boom Went Bust," The Wall Street Journal, Aug. 27, 2015, http://tinyurl.com/olyuh5f.
[23] "Impact of Chinese Slowdown on U.S. No Longer Negligible," Federal Reserve Bank of Dallas, May 2016, http://tinyurl.com/zu84b2z.
[24] Stephen S. Roach, "Global Growth – Still Made in China," Project Syndicate, Aug. 29, 2016, http://tinyurl.com/zs6upez.
[25] Ibid.
[26] Lyons and Kiernan, op. cit.
[27] Michael Pettis, "How might a China slowdown affect the world?" Michael Pettis' China Financial Markets, Dec. 2, 2014, http://tinyurl.com/h3nnsn6.
[28] Sue Chang, "China is near a financial crisis similar to the U.S. in 2008, says Soros," MarketWatch, April 21, 2016, http://tinyurl.com/h36xpea.
[29] Pettis, op. cit.
[30] Ibid.
[31] "2016 AmCham China White Paper: American Business in China," American Chamber of Commerce in the People's Republic of China, 2016, http://tinyurl.com/gsh4qrl.
[32] Laurie Burkitt, "American Companies Say Doing Business in China is Getting Tougher," The Wall Street Journal, Jan. 19, 2016, http://tinyurl.com/zdl5paf; Enda Curran, "Made in China Not as Cheap as You Think," Bloomberg News, March 16, 2016, http://tinyurl.com/z5y4qpu.
[33] "US firms moving operations out of China: survey," Agence France-Presse, Jan. 20, 2016, http://tinyurl.com/hx6swpv.
[34] Paul Mozur and Mike Isaac, "Uber to Sell to Rival Didi Chuxing and Create New Business in China," The New York Times, Aug. 1, 2016, http://tinyurl.com/hpr5apu.
[35] Ibid.
[36] Paul Mozur and Jane Perlez, "China Quietly Targets U.S. Tech Companies in Security Reviews," The New York Times, May 16, 2016, http://tinyurl.com/hma4c2x.
[37] Noah Smith, "China's Self-Defeating Clampdown on Foreign Companies," BloombergView, May 16, 2016, http://tinyurl.com/hkamgnv.
[38] Chris Devonshire-Ellis, "China-ASEAN Wage Comparisons and the 70 Percent Production Capacity Benchmark," China Briefing, June 3, 2014, http://tinyurl.com/qdusm3o.
[39] Smith, op. cit.
[40] "China Vows Bigger Role for Markets as Party Closes Summit," Bloomberg News, Nov. 12, 2013, http://tinyurl.com/gvgvfl9.
[41] "CPC acknowledges market's 'decisive' role," Xinhua, Nov. 12, 2013, http://tinyurl.com/gnyz5ln.
[42] Arthur R. Kroeber et al., "Without Reform from Beijing, 'The World Will Endure More China Scares,' " Foreign Policy, Jan. 28, 2016, http://tinyurl.com/jeq9l7b.
[43] Ibid.
[44] Guy de Jonquieres, "The Problematic Politics of China's Economic Reform Plans," International Journal of China Studies, August 2014, pp. 399-412, http://tinyurl.com/gqswlfy.
[45] "Escaping the Middle Income Trap," Global Economic Symposium, http://tinyurl.com/hpz388s.
[46] de Jonquieres, op. cit.
[47] Ibid.
[48] Michael Schuman, "Venture Communism: How China Is Building a Start-Up Boom," The New York Times, Sept. 2, 2016, http://tinyurl.com/h8rgje6.
[49] Ryan Rutkowski, "A Bright Light on China's Reform Agenda," Matthews Asia Weekly, May 19, 2016, http://tinyurl.com/j9jp2zf.
[50] Kroeber, "Without Reform," op. cit.
[51] George Magnus, "China's Contradictions Will Catch Up With It," Prospect, May 16, 2016, http://tinyurl.com/jpab2go.
[52] Andrew Jacobs, "Chinese Web Censors Struggle With Hong Kong Protest," The New York Times, Sept. 30, 2014, http://tinyurl.com/mh7ncds; Bethany Allen-Ebrahimian, "China's G-20: The Most Censored Day of the Year," Foreign Policy, Sept. 6, 2016, http://tinyurl.com/haqblwm.
[53] Magnus, op. cit.
[54] Jonathan Spence, "The Search for Modern China," W.W. Norton & Co., 1990, p. 275.
[55] Ibid., p. 329.
[56] Ibid., p. 336.
[57] Ibid., pp. 430-431.
[58] Barry Naughton, "The Chinese Economy: Transitions and Growth," MIT Press, 2006, p. 43.
[59] Spence, op. cit., p. 434.
[60] Ibid., pp. 368-369.
[61] Naughton, "The Chinese Economy," op. cit., pp. 47-49.
[62] Ibid., p. 49.
[63] Spence, op. cit., p. 368-369.
[64] Ibid., p. 438.
[65] Naughton, "The Chinese Economy," op. cit., p. 65.
[66] Yan Qin and Yunbo Zhou, "Transformation of Property Rights in China," International Review of Business Research Papers, March 2008, pp. 243-248, http://tinyurl.com/zogg7ag.
[67] Naughton, "The Chinese Economy," op. cit., p. 61.
[68] Ibid.
[69] Lardy, op. cit.
[70] Naughton, op. cit., p. 60.
[71] Lardy, op. cit., p. 12.
[72] Naughton, "The Chinese Economy," op. cit., p. 61.
[73] Lardy, op. cit., p. 13.
[74] Naughton, "The Chinese Economy," op. cit., p. 60.
[75] Ibid., pp. 61-62.
[76] Ibid., pp. 70-72.
[77] Ibid., p. 73.
[78] Ibid.
[79] Ibid., p. 79.
[80] Barry Naughton, "A Political Economy of China's Economic Transition," in "China's Great Economic Transformation," Cambridge University Press, 2010, pp. 97, 98, 104.
[81] Morrison, op. cit.
[82] Lardy, op. cit., p. 18.
[83] Naughton, "A Political Economy," op. cit., p. 104.
[84] Edward Tse, "The Rise of Entrepreneurship in China," Forbes.com, April 5, 2016, http://tinyurl.com/jbp3cu7.
[85] Naughton, "A Political Economy," op. cit., p. 111.
[86] Morrison, op. cit.
[87] Naughton, "A Political Economy," op. cit., p. 110.
[88] "Timeline: China milestones since 1978," Reuters, Dec. 8, 2008, http://tinyurl.com/j5x9g7j.
[89] Naughton, "A Political Economy," op. cit., p. 119.
[90] Naughton, "The Chinese Economy," op. cit., p 184.
[91] Lardy, op. cit., pp. 18, 19.
[92] Min Ye, "Diasporas and Foreign Direct Investment in China and India," Cambridge University Press, 2014.
[93] Ibid.
[94] Ibid.
[95] Tse, op. cit.
[96] David R. Meyer, "Structural Changes in the Economy of Hong Kong since 1997," The China Review, Spring 2008, pp. 7-29.
[97] Naughton, "A Political Economy," op. cit., p. 112.
[98] Peter Wonacott, "China Formally Enters the WTO on Tuesday," The Wall Street Journal, Dec. 11, 2001, http://tinyurl.com/zepnxha.
[99] Mo Zhang, "From Public to Private: The Newly Enacted Chinese Property Law and the Protection of Property Rights in China," Berkeley Business Law Journal, September 2008, http://tinyurl.com/jm49bbv.
[100] Lardy, op. cit., p. 1.
[101] "China Overview," the World Bank, Sept. 14, 2016, http://tinyurl.com/kh2o5vp.
[102] "Top Trading Partners, July 2016," Foreign Trade, U.S. Census Bureau, http://tinyurl.com/z7yk3o2.
[103] "Hillary Clinton's Strategy to 'Make it in America," Hillary for America, http://tinyurl.com/hcnwf5l.
[104] "Donald J. Trump's 7 Point Plan To Rebuild the American Economy by Fighting for Free Trade," Donald J. Trump for President Inc., http://tinyurl.com/o2wlack.
[105] "China 2030: Building a Modern, Harmonious and Creative Society," International Bank for Reconstruction and Development/The World Bank and the Development Research Center of the State Council, People's Republic of China, 2013, http://tinyurl.com/87x77h4.
[106] Lyons and Kiernan, op. cit.
[107] Karl Lester Yap, "China Slowdown to Hurt Export-Heavy Singapore the Most in Southeast Asia," Bloomberg, Jan 10, 2016, http://tinyurl.com/jcxgj9x; Singapore, The Observatory of Economic Complexity, retrieved on Sept. 14, 2016, http://tinyurl.com/z4ghpxd.
[108] Malcolm Scott, "China's Slowdown Hits Nearby Economies Hardest," Bloomberg, May 30, 2016, http://tinyurl.com/hxflvd.
[109] "Exports-Partners," The World Factbook, CIA, http://tinyurl.com/hhajoxk.
[110] Scott, op. cit.; Matthew Fulco, "Taiwan Economy Boosted by Turnkey Exports," Taiwan Business Topics, Feb. 17, 2016, http://tinyurl.com/hnsb6mx.
[111] Tse, op. cit., p. 2; "China to encourage mass entrepreneurship, innovation," Xinhua, March 11, 2015, http://tinyurl.com/hcj2qtz.
[112] Schuman, "Venture Communism," op. cit.
[113] Tse, op. cit., p. 1.
[114] Schuman, "Venture Communism," op. cit.
[115] Paul Mozur, "China, Not Silicon Valley, Is Cutting Edge in Mobile Tech," The New York Times, Aug. 2, 2016, http://tinyurl.com/zg68c5z.
[116] Schuman, "Venture Communism," op. cit.
[117] Ibid.
[118] Ibid.
[119] Daron Acemoglu and James A. Robinson, "Will China Rule the World?" The Huffington Post, May 21, 2012, http://tinyurl.com/bhvtm6v.
[120] "Special Topic Paper: China's Household Registration System: Sustained Reform Needed to Protect China's Rural Migrants," Congressional-Executive Commission on China, accessed Sept. 14, 2016, http://tinyurl.com/hufo6vg.
[121] Magnus, op. cit.
[122] Orville Schell, "Crackdown in China: Worse and Worse," New York Review of Books, April 21, 2016, http://tinyurl.com/jb3wj72.
[123] Pettis, op. cit.
[124] Magnus, op. cit.
DOI: 10.1177/237455680220.n1