Can they keep gaining on the industry giants?
Executive Summary
The beer industry has become an arena for a battle between independent craft brewers and industry giant Anheuser-Busch InBev. Craft beers continue to gain market share, following on the success of Anchor Brewing Co., Boston Beer Co. and Sierra Nevada Brewing Co., although there are signs that the market is becoming saturated. The sales of mass-produced beers such as Budweiser and Bud Light have been declining. Anheuser-Busch has fought back by purchasing a number of craft breweries in an effort to attract younger, more adventuresome beer lovers.
Among the key takeaways:
The craft beer industry might be headed for a shakeout: Growth that had been in double digits from 2004 to 2015 slowed to 8 percent last year.

Some craft breweries in need of help have aligned with industry giants to gain advantages that include better access to distribution channels, money for marketing and an endless source of raw materials.

Brewers say they are seeking to educate consumers about the difference between an independent craft beer and a faux product in order to maintain their market share.
Full Report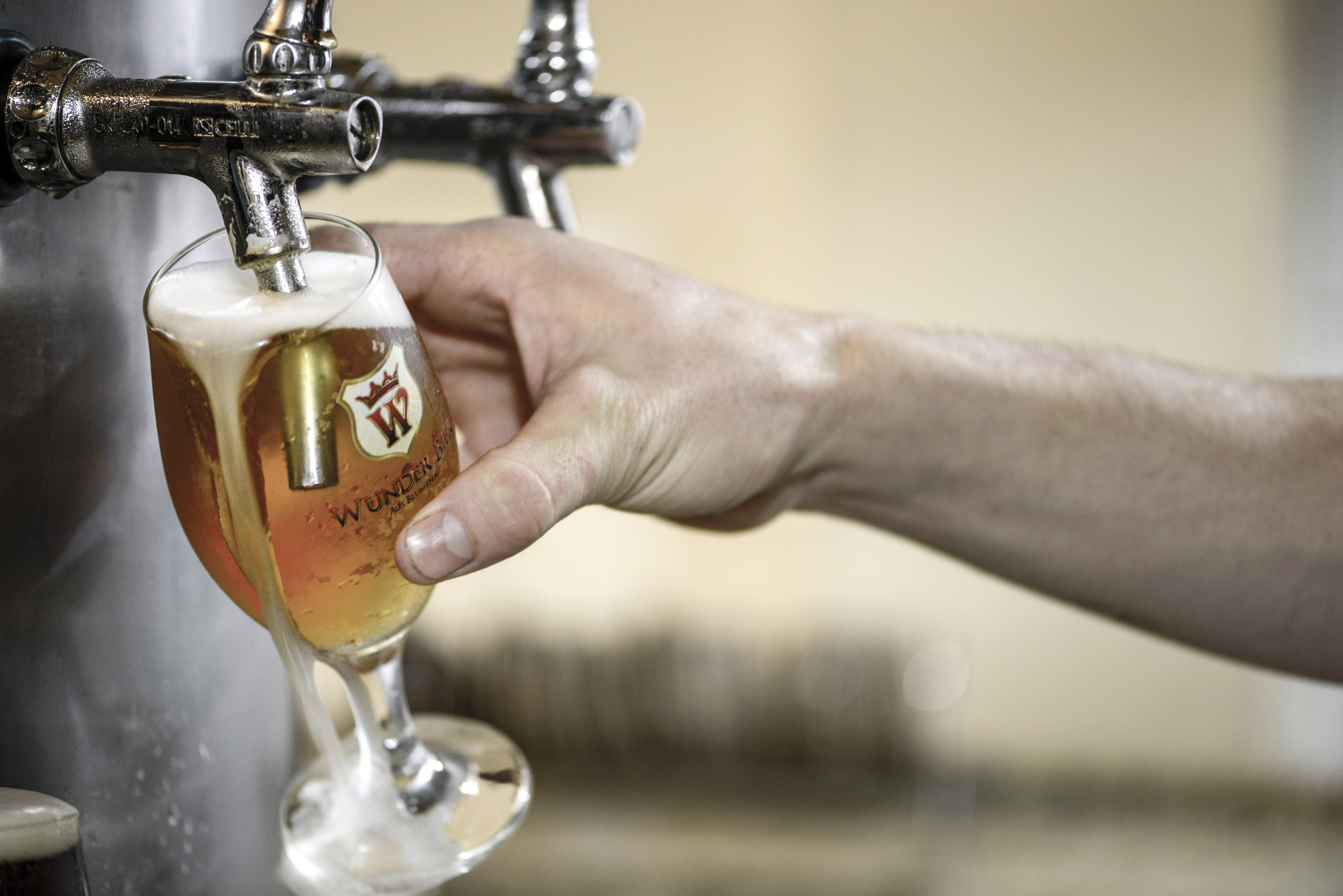 Nico Freccia and Shaun O'Sullivan met 22 years ago when they took a summer science class on brewing at the University of California, Davis. In 2000, they opened a brewpub in San Francisco and named it 21st Amendment Brewery, after the constitutional amendment that repealed Prohibition.
After initially serving their beer only on the premises, they decided to distribute it in cans featuring iconic images of Americana: the Statue of Liberty, Mount Rushmore and George Washington crossing the Delaware – while carrying a mug of suds. "We were just doing it for fun," says brewmaster O'Sullivan of the new business.
The brewery slowly and steadily built a loyal local following. O'Sullivan and Freccia kept experimenting, brewing several styles of India Pale Ales (IPA), including a British-style dark IPA, a double IPA and a blood orange IPA. To keep up with demand, they hired a contract brewer in Minnesota and in 2015 opened a production brewery across the bay in San Leandro. The business that began by producing 1,000 barrels in 2000 now has an annual output of 100,000 barrels of beer that is sold in 24 states and the District of Columbia.
It's an outcome that O'Sullivan says they never imagined. "We aren't the people who got involved in brewing because we thought it was hot," he says. "We got involved in brewing because we like to make it and drink it."
Like it or not, they're on the leading edge of a trend. As craft breweries have gained popularity, industry giants such as Anheuser-Busch InBev, the world's largest beermaker, have been steadily losing market share as their brands get crowded out of store shelves and bar taps by the craft beers. The market share of craft beer has steadily increased from 3.3 percent in 2004 to 12.2 percent in 2015, according to the Brewers Association, a craft beer trade group.1 In comparison, Budweiser and Bud Light sales have falling.2
The craft beer industry contributed $55.7 billion to the U.S. economy and accounted for more than 424,000 jobs in 2014, the most recent year for which numbers are available, according to the Brewers Association.3
In another measure of this trend, the number of U.S. breweries exceeded 5,000 last year, more than the 4,200 breweries that had been operating in the United States before Prohibition took effect in 1920, says Jill Davidson, president of the San Diego Brewers Guild and western regional sales manager of craft brewer Pizza Port Brewing Co. This metric reflects consumers' growing interest in buying local beer, Davidson says. Richard Duprey, contributing analyst for the financial services firm The Motley Fool, agrees, saying that much of what is driving the craft beer industry is a movement to locally made beers. "Consumers are looking for local flavor," he says.
The spread of local breweries that produce beer in unique styles and flavors has generated two trends that are reshaping the industry, says Brandon Börgel, marketing director for craft producer Drake's Brewing Co. in San Leandro. One is the shattering of homogenized beer styles. The second is what Börgel calls provinciality: Consumers want to drink locally made beer, he says, and try different styles.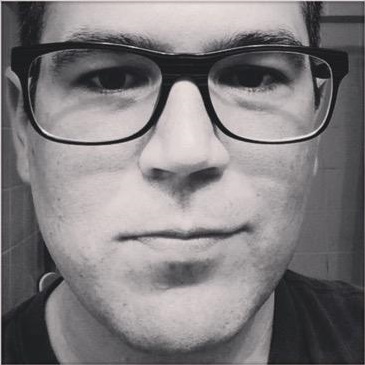 The basic definition of craft beer is set by the Brewers Association. It says that craft brewers are "small, independent and traditional" and focus on innovation and interpreting historical beer styles, such as IPAs, lagers and stouts, by adding their own twists.4 To be considered a craft beer, the brewery that produces it can make no more than 6 million barrels annually. No more than 25 percent of the brewery can be controlled by an alcohol-related company that's not a craft brewer, and beer can't be produced with rice or corn.5
At one point, the threshold was 2 million barrels a year, but it was increased when craft pioneer Boston Beer Co.'s production of its flagship brand Samuel Adams went over that level, according to Hayden Shipp, an analyst for the Los Angeles-based market research firm IBISWorld.6 If Boston Beer Co. exceeds 6 million, the threshold is likely to rise again, Shipp said.7
This deference is in part due to the groundbreaking role played by Boston Beer and its owner, Jim Koch, the son and grandson of brewers. Koch left a lucrative job as a manufacturing consultant at Boston Consulting Group in 1984 to launch his brewery. "When I started, nobody believed American beer could be good. American beer was a laughingstock," Koch recalled.8
Samuel Adams lager became the first U.S. beer to be sold in Germany and to meet the standards of the German Beer Purity Law, a five-century-old decree that specifies the proper ingredients for a legitimate brew. Soon after Samuel Adams gained popularity in the United States in 1985, the craft beer industry started to take off.
Despite Boston Beer's history, the Brewers Association's willingness to change its threshold definition could backfire on independent craft brewers, Duprey says. "If you have a definition, it should be the definition," he says, and by making it malleable, the Brewers Association is blurring the line between a true craft beer and a mass craft beer produced by a large brewer. "Sam Adams is basically your dad's beer now," Duprey says.
Anheuser-Busch InBev has tried to combat the craft beer market incursion by what might be termed a flanking maneuver. On the macro level, it has gotten bigger, buying another industry heavyweight, SABMiller, in 2015 for more than $100 billion.9 When the U.S. Justice Department approved the merger in July 2016, InBev rose to the top of the industry in size, owning 400 beer labels, including eight out of America's top 10 brands, and producing about 30 percent of the world's beer.10
At the micro level, Anheuser-Busch InBev planted its flag in the craft beer market in 2011 when it purchased Chicago's Goose Island Beer Co., which was founded in 1988. It has since acquired eight additional craft breweries, including Colorado's Breckenridge Brewery, Virginia's Devils Backbone Brewing Co. and Texas's Karbach Brewing Co.11 The company now controls more than 1 million barrels of beer from craft brewers it has bought.12
Anheuser-Busch InBev's leaders "are very smart business people who saw the juggernaut of craft beer while their market share was starting to dip," O'Sullivan says. "They wanted to maintain market share, and they saw an opportunity to grab hold of that by purchasing a craft brewery, but they quickly learned that doesn't guarantee entry into the craft beer market."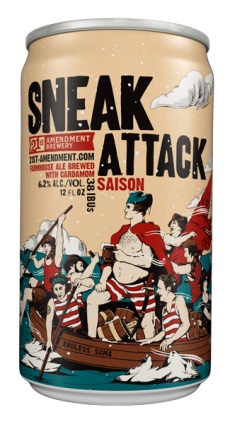 O'Sullivan says that Anheuser-Busch InBev is searching for the attributes that 21st Amendment and other independent breweries have. He defined those characteristics as a passion for making fresh, flavorful brews, a desire to innovate and experiment with beer styles and a laid-back, irreverent vibe. It is those qualities that set craft beers apart from mass-produced lagers like Budweiser and Bud Light, he says.
Yet despite Anheuser-Busch InBev's acquisitions and its creation of its own craft beer under the Shock Top label, O'Sullivan says Anheuser-Busch hasn't been able to tap into the ethos of what craft beer brings to the market.
An Anheuser-Busch spokesperson vigorously disputes that assertion. "We're immensely proud of Shock Top, along with all of our craft partners, not just because of their quality, but because of their cultures and ability to connect with consumers," says the spokesperson, who declined to be identified. "The High End business unit, which includes Shock Top and all of our craft partners, has been a strong performer across our business and across our whole industry. That's in large part because our portfolio has appealed to evolving beer tastes, including refreshing and flavorful beers like Shock Top, along with the portfolios from our craft partners."
InBev learned some lessons from purchasing Goose Island, Börgel says: "They quickly learned that developing Goose Island into a nationally known brand like Bud or Bud Light would take time."
InBev's next acquisition was much more strategic, Börgel says: Blue Point Brewing Co. in Patchogue, N.Y. The brewery was known primarily within the New York City metropolitan area, and because it is local, it's more likely to continue increasing its market share, he says. "They realized we have these population centers with breweries that are doing well and we can buy them cheap and exploit their distribution," Börgel says.
The large brewing companies also possess an advantage through their domination of distribution, marketing support and ready access to supplies, Davidson says. Anheuser-Busch is always formidable "because they have the purchasing power and access to markets through distribution," O'Sullivan says.
Small local brewers have maneuvered to negate the giants' distribution edge by opening up brewpubs and selling their beers on the premises. "We are only just starting to understand the impact the rise of the local brewpub is having on beer volumes," Börgel says. In some markets, 5 percent to 10 percent of beer sold by breweries is from the bar in either pints or "growlers" (take-away containers), he says, allowing breweries to bypass distribution channels and retailers. And the margin for craft beer is greater than for mega-brands because bars and restaurants can charge more for a pint of craft beer than a pint of Bud or Bud Light, O'Sullivan says.
Saturation leading to slowdown?
The craft beer business faces another challenge: the possibility that the market for its product is becoming saturated.
At the end of last year, Anheuser-Busch InBev acknowledged that the entire beer market has started to slow down.13 Part of the reason, beer market analysts said, is that consumers are overwhelmed by too much choice and that the industry is drowning in too many brands and styles. "There's a natural point where it can't grow anymore and this might be it," Anthony Bucalo, an analyst at HSBC, the British-based international bank, told the Chicago Tribune.14
As the overall industry slows, the craft beer business decelerates with it. "Craft is taking a bit of dip," O'Sullivan says. While craft beer experienced double-digit growth from 2004 until 2015, growth slowed to 8 percent last year, according to the Brewers Association.15 "Is it sustainable to keep growing at double digits? I don't think so," Davidson says.
Over the past six years, the craft beer market was a gold rush, Börgel says. "All you had to do was spend a few million dollars, build a brewery, have some funny beer names and make IPAs, and you would be successful," he says.
As a result, the market may be overcrowded. Convenience markets and grocery stores are telling breweries that they have already expanded their cooler space and don't have room to add new brands, Börgel says. "Walk into any Whole Foods or Safeway, and it's overwhelming," he says. "Retailers and distributors are pushing back, and this will create a bottleneck. Some breweries won't make it. There will be a bit of a realignment."
Börgel compares the current craft beer market to the dot-com boom of the late 1990s and early 2000s, when technology companies proliferated and many failed. Those companies were created based on demand that wasn't yet there yet, he says, because the technology to support consumers being online all the time hadn't been developed yet. "The internet boom wasn't a fad, but a gold rush of money and startups pouring in, in advance of where the market was going," he says, adding it just took another decade for consumer demand to catch up. Börgel expects a similar shakeup with breweries.
Further complicating the marketplace is that the craft trend is spreading beyond beer, Duprey says. Local distillers who make whisky and gin in small batches are opening in many cities, he says. "Spirits are becoming very popular," he says. "Craft beer was the new thing, but now it's not so new anymore."
Congress could provide some financial relief for the craft beer brewers if it passes the Craft Beverage Modernization and Tax Reform Act, which would halve federal excise taxes for small breweries from $7 per barrel to $3.50 and reduce paperwork for ingredient and recipe approval. The measure would provide $37.5 million a year in tax savings, Davidson says.16
In the previous Congress, the bill attracted 288 co-sponsors in the House and 51 in the Senate, more than half of both chambers, but never came up for a vote. It has been re-introduced this year, and brewers are hoping it will appeal to lawmakers' stated desire to cut taxes and reduce regulation for small businesses.17
The pending craft market shakeout may be what is driving smaller breweries to align themselves with Anheuser-Busch InBev. When the industry giant bought Seattle's Elysian Brewing Co. in 2015, one of Elysian's three founders, Joe Bisacca, admitted in an article for the trade publication BrewBound that the day-to-day hassles of running a brewery and four brewpubs were exhausting. "For me, I had been going hard and fast and wearing different hats," he said. "Personally, I got tired of the minutiae and all of the little problems."18
For some brewers, the best way to survive is to align their brewery with a competitor, find an investor or create a strategic alliance, O'Sullivan says. "It's becoming really crowded out there," he says. "You sometimes need help to survive. This is a business model, at the end of the day, with passion pushing it along. You have to make business decisions so everyone can keep their job. You want to offer them good pay and benefits, you want people to have fun, but you have to make smart decisions about the trajectory of the company, if you want to keep people there."
The decision to sell involves tradeoffs, Davidson says. The advantages to being bought by a larger brewery include access to distribution channels, money for marketing and an endless source of supplies, she says. But craft brewers can develop a wider range of style and flavors and be more creative as a smaller operation, she adds. This is important, she says, because, according to a Brewers Association survey, 63 percent of craft beer drinkers say they select their beer based on the food they are consuming.19 "You lose that ability to respond and take risks when you are part of a large corporation like In-Bev."
An example of the upside can be found in the 2015 deal in which Dutch brewer Heineken NV bought a 50 percent stake in the California-based Lagunitas Brewing Co.20 Börgel and O'Sullivan say Lagunitas has been able to maintain the same vibe and public perception of its beer. And through the Heineken deal, Lagunitas has more access to production facilities, international markets and quality ingredients, O'Sullivan says. "You hear a lot about InBev purchases," he says, "but you don't hear much about this purchase."
When Lagunitas founder Tony Magee announced the deal, he said it would enable the brewery to enter markets in Europe and Mexico while allowing Lagunitas to remain "completely independent" from Heineken. "What we've done here is not like anything that's ever happened in the beer industry," he told the Chicago Tribune.21 "You can't relate it to Goose Island or Elysian or anything else. This is fundamentally different."
Private equity firms are also investing in craft beer. Fireman Capital Partners, a Boston firm, bought into Brevard, N.C.-based Oskar Blues Brewery and has purchased part of Tampa, Fla.-based Cigar City Brewing.22 New York City investment firm Ulysses Management LLC has invested in Lakewood, N.Y.-based Southern Tier Brewing. San Francisco-based TSG Consumer Partners has invested in Atlanta's SweetWater Brewing Co.23 "Business people like to get involved in hot consumer products," O'Sullivan says.
The crowded cooler
Yet many in the craft beer industry say they fear InBev's motivation in purchasing craft breweries is to keep quality beers away from consumers. "Their beers were crowded out by craft beer," Davidson says. "Now they are trying to get that space back with their own craft beers." Consumers are interested in craft lagers and craft pilsners, styles very similar to what InBev makes, so craft beer is competing head-to-head with Budweiser, she says.
Some see a parallel to what happened four decades ago, when light lagers and low-calorie beers came to dominate the marketplace through an effective marketing campaign by Miller encouraging Americans to drink lighter beers.24 The campaign was so successful that imported, darker, more full-bodied beers became harder to find on store shelves and in bars. That trend lasted until home brewer Ken Grossman opened Sierra Nevada Brewing Co. in Chico, Calif., in 1979, and Koch launched Boston Beer Co. in 1984.25
An Anheuser-Busch spokesperson said in response: "Based on consumer volumes, it's clear that the majority of drinkers still choose lager-style beer for its light, crisp taste and its session suitability. In fact, light lagers such as Michelob ULTRA are growing at a faster rate than the craft beer segment as a whole. One of the great strengths of our portfolio is that we are making top quality beers for every taste and occasion, so that we are giving our consumers the best and widest possible range of beer choices."
The decision by some craft brewers to sell has generated ill will within the brewing community. The owner of San Diego-based craft brewery Modern Times, Jacob McKean, wrote last year that the benefits were mostly illusory and that the only real reason to sell to a macro-brewer is that it's "the fastest, simplest way to turn equity in a craft brewery into cash."26
But Börgel says that rather than independent craft brewers blaming each other, it's more important that they educate consumers about the difference between an independent craft beer and a faux product that doesn't meet the craft beer requirements as defined by the Brewers Association.
Drake's Brewing started putting an independent brewer icon on its six-packs to help consumers easily identify that its brews are truly craft beers. "When you're walking down the grocery store aisle in a state you've never been in," Davidson says, "you have to read the fine print to find out who is actually making the beer." To a new or budding craft beer enthusiast, anything with an interesting label is a craft beer, says Davidson.
O'Sullivan says that even dedicated craft beer drinkers might not be as hyper-aware of these entanglements as the breweries hope they would be. "If you asked me about a chocolate company purchased by Nestlé, I wouldn't know," he says.
Chronology

1970s-1990s
Craft brewers find a niche in the modern beer market.
1971
Fritz Maytag, the great-grandson of Maytag Corp. founder Frederick Louis Maytag, starts bottling Anchor Steam Beer and introduces U.S. consumers to more full-bodied beers.
1979
Home brewer Ken Grossman opens Sierra Nevada Brewing Co. in Chico, Calif.; he initially sells his beer door-to-door and introduces U.S. consumers to a pale ale made with bitter Cascade hops.
1984
Jim Koch founds the Boston Beer Co.; one year later, his Samuel Adams lager becomes the first U.S. beer sold in Germany.
1994
Craft brewers achieve a 1 percent volume share of the U.S. beer market.
2000s-Present
Independents gain at the expense of mass-produced beers.
2004
Craft brewers' market share reaches 3.3 percent.
2011
Anheuser-Busch InBev purchases its first craft brewery, Chicago's Goose Island, for $38 million.
2014
Anheuser-Busch acquires its second craft brewery, Blue Point Brewing in Patchogue, N.Y., for $24 million.
2015
Sales of Budweiser and Bud Light decline as craft beers' market share reaches 12.2 percent.… Anheuser-Bush InBev agrees to purchase SABMiller for more than $100 billion, making it the world's largest beer company. The Justice Department approves the sale in July 2016.
2016
The number of craft breweries in the United States reaches 5,005, up from 2,000 in 2011.
Resources for Further Study
Bibliography
Books
Acitelli, Tom, "The Audacity of Hops: The History of America's Craft Beer Revolution," Chicago Review Press, May 2013. A food and drink writer tells the story of the American craft beer movement from the movement's earliest days, as well as the history of home brewing since Prohibition.
Colburn, Mark, "Craft Beer Marketing & Distribution - Brace for Skumeggedon," Shinerunner Publishing, September 2015.A marketing executive presents case histories on how to develop strategy and objectives for selling craft beer, as well as tips on how to work with U.S. wholesalers and their sales teams.
Hindy, Steve, "The Craft Beer Revolution: How a Band of Microbrewers Is Transforming the World's Favorite Drink," St. Martin's Griffin, May 2015. A co-founder of Brooklyn Brewery tells the inside story of how a band of home brewers and microbrewers came together in one of America's singular entrepreneurial triumphs.
Articles
Buckley, Thomas, "World's largest brewer says craft beer market slowing down," Chicago Tribune, Oct. 28, 2016, http://tinyurl.com/j6xjgwj. The craft beer industry is laying off workers as sales drop off in the face of increasing competition.
Furnari, Chris, "Inside A-B InBev's Acquisition of Elysian Brewing," BrewBound, Jan. 27, 2015, http://tinyurl.com/qzyguut. A reporter gives an inside look at Anheuser-Busch InBev's acquisition of a Seattle brewery.
Task, Aaron, "How One Man and One Beer Disrupted an Entire Industry," Fortune, Oct. 3, 2016, http://tinyurl.com/jxla9kx. Jim Koch, founder of Boston Beer Co. and the brewer of Samuel Adams lager, reflects on his personal journey.
Tuttle, Brad, "Big Beer's 5-Point Plan to Crush the Craft Beer Revolution," CNN Money, Oct. 16, 2015, http://tinyurl.com/na9u8oy. A reporter outlines five ways the Anheuser-Busch InBev-SABMiller merger may crush craft beer.
Reports and Studies
"Brewers Association Beer Style Guidelines," 2016 Edition, Brewers Association, http://tinyurl.com/zjfjy7w. The association provides a specific description of each beer style, including alcohol by weight and bitterness.
The Next Step
Marketing
Gorski, Eric, "Colorado breweries expand beyond tastings to engage with consumers," The Denver Post, Feb. 24, 2017, http://tinyurl.com/jqz5d42. Some Colorado craft breweries are showcasing their beers at local festivals and outdoor events to increase their appeal and connect with consumers in a highly saturated market.
Higdon, Mike, "New Nevada beer app helps people keep up with growing beer scene," Reno-Gazette-Journal, March 3, 2017, https://tinyurl.com/zeoecdg. The Nevada Brewers Association created an app that will recommend beers based on user preferences, allow users to find nearby breweries, build a beer wish list and receive updates about local events.
McCune, Jim, "In Craft Brewing, Tapping The Power Of Women," Innovateli, March 8, 2017, https://tinyurl.com/hbok7q6. Many craft brewers are ditching male-oriented advertisements and making their packaging and branding more female-friendly in an attempt to expand their customer reach.
Legal Battles
"Lawsuit alleges Walmart's Trouble Brewing beer line isn't really craft," Fox News, Feb. 14, 2017, https://tinyurl.com/hbp3sut. A lawsuit by a group of Ohio residents claims Walmart's craft beer line doesn't meet the Brewers Association's definition of craft beer and that the retailer's labeling is intentionally misleading customers.
Morrill, Jim, "Charlotte breweries want to expand. But a big campaign donor is getting in the way," The Charlotte Observer, March 4, 2017, https://tinyurl.com/huf76jp. North Carolina's largest craft brewery is campaigning to raise the state's 25,000-barrel cap for craft brewers. Brewers who exceed the limit must enter into contracts with wholesale distributors, which then take control of a brewery's sales, distribution and deliveries.
Quirk, Mary Beth, "Kona Brewing Accused Of Misleading People Looking For Hawaiian Beer," Consumerist, March 3, 2017, https://tinyurl.com/znjg49u. A lawsuit alleges that the brewing company is misleading consumers by using language on its products that would suggest the beer was made in Hawaii, despite being produced in states on the mainland.
Organizations
Anheuser-Busch InBev
250 Park Ave., New York, NY 10177
212-573-8800
www.ab-inbev.com/
The world's largest beer company.
Boston Beer Co.
30 Germania St., Boston, MA 02130
617-368-5080
www.bostonbeer.com
The craft brewer that made the first American beer to be sold in Germany.
Brewers Association
1327 Spruce St., Boulder, CO 80302
888-822-6273
www.brewersassociation.org/
An organization of brewers aimed at promoting and protecting American craft brewers, their beers and the community of brewing enthusiasts.
San Diego Brewers Guild
PO Box 180696, Coronado, CA 92178
info@sandiegobrewersguild.org
www.sandiegobrewersguild.org/
An organization promoting local breweries. Most states and many cities have a brewer's guild. A directory can be found at www.brewersassociation.org/guild/find-a-guild/.
21st Amendment Brewery
563 2nd St., San Francisco CA 94107
415-369-0900
http://21st-amendment.com/
A brewery known for its whimsical beer cans and innovative beers.
Notes
[1] "A Mixed Forecast for Beer," Modern Brewery Age, http://tinyurl.com/zopsk4o; "National Beer Sales & Production Data," Brewers Association, http://tinyurl.com/ow4kngn.
[2] Paul R. La Monica, "This Bud's not for you: Budweiser, Bud Light sales fall," CNN Money, July 30, 2015, http://tinyurl.com/hlag3sg.
[3] "Economic Impact," Brewers Association, http://tinyurl.com/pv8zyz9.
[4] "Craft Brewer Defined," Brewers Association, http://tinyurl.com/jhhzrhs;
"Brewers Association Beer Style Guidelines, 2016 Edition, Brewers Association," http://tinyurl.com/zjfjy7w.
[5] Ibid.
[6] Althea Chang, "Sam Adams and the Data Defining Craft Beer," CNBC, Sept. 13, 2013, http://tinyurl.com/jqls9qe.
[7] Ibid.
[8] Aaron Task, "How One Man and One Beer Disrupted an Entire Industry," Fortune, Oct. 3, 2016, http://tinyurl.com/jxla9kx.
[9] Tripp Mickle, "SABMiller, AB InBev Shareholders Approve $100 Billion-Plus Merger," The Wall Street Journal, Sept. 28, 2016, http://tinyurl.com/jfshg97.
[10] Brad Tuttle, "Big Beer's 5-Point Plan to Crush the Craft Beer Revolution," CNN Money, Oct. 16, 2015, http://tinyurl.com/na9u8oy.
[11] Ashlee Kieler, "Here Are The 8 U.S. Craft Brewers Bought By Anheuser-Busch Since 2011," Consumerist, April 13, 2016, http://tinyurl.com/zm5qhlg.
[12] John Kell, "Anheuser-Busch InBev Buys 9th Craft Brewer," Fortune, Nov. 3, 2016, http://tinyurl.com/jc39vmf.
[13] Thomas Buckley, "World's Largest Brewer Says Craft Beer Market Slowing Down," Chicago Tribune, Oct. 28, 2016, http://tinyurl.com/j6xjgwj.
[14] Ibid.
[15] "2016 Craft Beer Year in Review From the Brewers Association," Brewers Association, Dec. 5, 2016, http://tinyurl.com/hc9luex.
[16] "Craft Beverage Modernization and Tax Reform Act January Update," Brewers Association, Jan. 10, 2017, http://tinyurl.com/jh3l964.
[17] James Watkins, "The Republican Deregulation Bonanza Could Start With Craft Beer," Ozy.com, Feb. 28, 2017, http://tinyurl.com/z4ewm5g.
[18] Chris Furnari, "Inside A-B InBev's Acquisition of Elysian Brewing," BrewBound, Jan. 27, 2015, http://tinyurl.com/qzyguut.
[19] "2016 Craft Beer Year in Review," op. cit.
[20] Tripp Mickle, "Heineken Buys 50% Stake in Lagunitas Brewing," The Wall Street Journal, Sept. 8, 2015, http://tinyurl.com/hsbny4r.
[21] Josh Noel, "Lagunitas' Magee speaks on Heineken deal and craft beer's 'next phase'," Chicago Tribune, Sept. 8, 2015, http://tinyurl.com/hlbyblt.
[22] Chris Furnari, "Fireman Capital to Purchase Cigar City," BrewBound, March 14, 2016, http://tinyurl.com/ju4hkjx.
[23] Chris Furnari, "Southern Tier Sells Partial Stake to NYC Investment Firm," BrewBound, Sept. 19, 2014, http://tinyurl.com/jfx44pc; Chris Furnari, "SweetWater Sells Minority Stake to TSG Consumer Partners," BrewBound, Sept. 29, 2014, http://tinyurl.com/gsqdzax.
[24] Alan Siegel, "They Turned On The Lite,"SportsonEarth.com, Nov. 11, 2013, http://tinyurl.com/gr84798.
[25] Aaron Goldfarb, "The Most Influential Craft Breweries in America," First We Feast, Feb. 1, 2017, http://tinyurl.com/hk9zdbn.
[26] Jacob McKean, "What 'Selling Out' is Actually About," Modern Times Beer Blog, Sept. 6, 2016, http://tinyurl.com/hqq53wu.
DOI: 10.1177/237455680309.n1