Is weak pay growth the new normal?
Executive Summary
Is wage stagnation over? Recent upticks in median household income suggest the problem might be lessening. But at a time when the U.S. labor market is healthy and adding jobs at a steady clip, wages for many workers remain flat. Some economists assert that changes in income distribution have distorted the picture: Average income is rising, but more is going to those at the top, so many in the middle are suffering. Others dismiss stagnation as overblown, a negative effect of the Great Recession that is now history. As the economists debate, many Americans are asking why it seems they can't get ahead, and politicians are responding to their angst. Among the key takeaways:
Tepid wage growth has been implicated as one cause of the U.S. economy's inability to grow at a more robust rate.

Productivity, historically a driver of higher pay, has flattened out—and has ceased moving in tandem with wages in any case.

The debate over wage stagnation has intersected with calls for lower U.S. corporate tax rates as a possible engine for pay increases.
Overview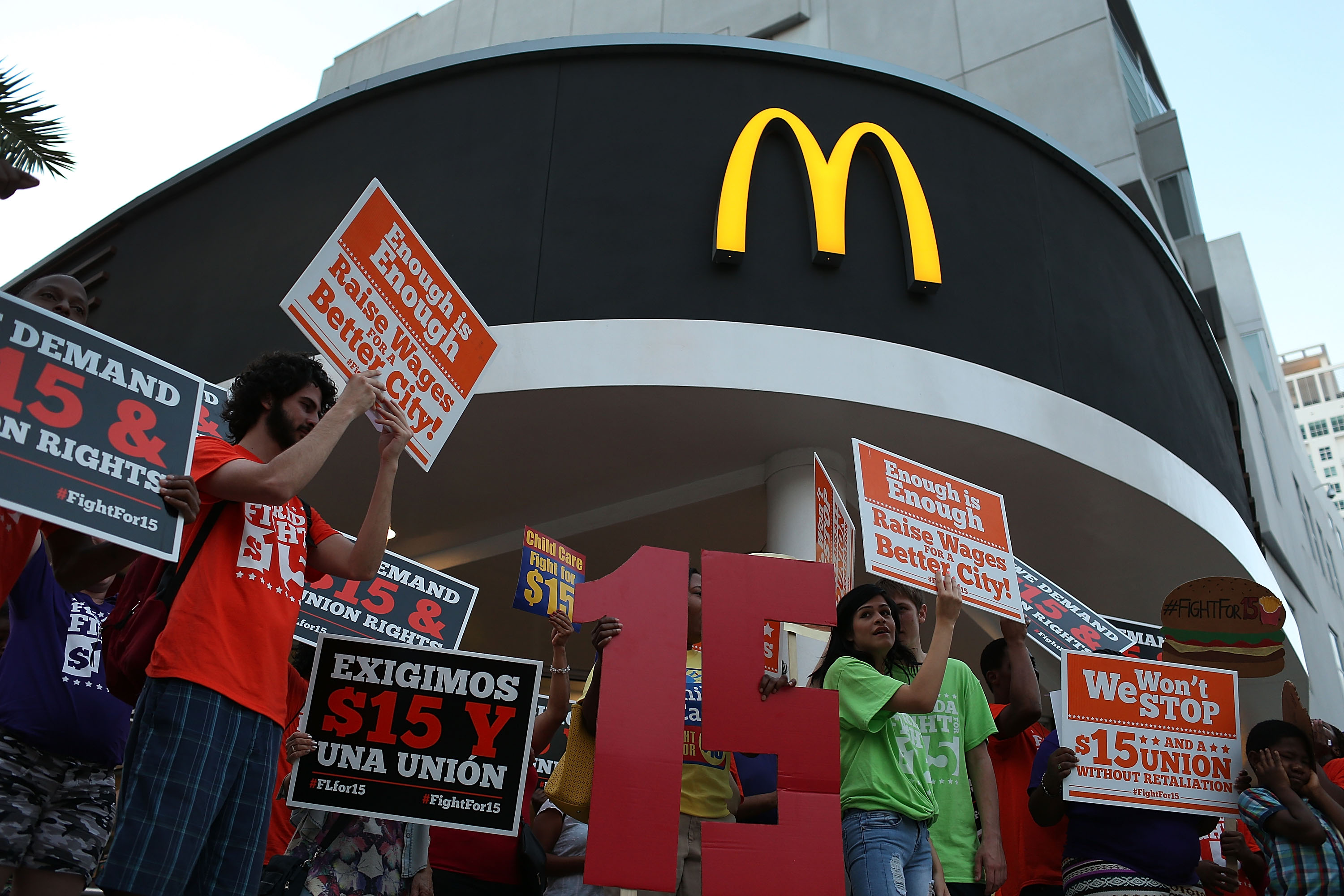 Bill Kieffer earns $13.94 an hour at a call center in Brick, N.J. Although his wages have gone up by $2.44 an hour in the six years he's worked there, his health insurance costs have more than doubled. His wife has a relatively lucrative sales job, but her income fluctuates wildly. Lately, he says, it feels like they're working harder just to stay afloat.
"We've had a few peanut butter and jelly weeks where we skimp on eating healthy to keep costs down," says Kieffer, 59. "I need to work a week of overtime just to be able to afford to go to the doctor."
Nor is he in this situation because business is bad. "My company just keeps charging customers more," Kieffer says. "I write the proposals so I get to see this up close."
Kieffer and his wife aren't alone. At a time when the U.S. economy is in the seventh year of an expansion and adding between 100,000 and 200,000 new jobs a month, wages for many workers remain flat.1 Since the last recession ended in 2009, unemployment has fallen to 5.0 percent as of September. That's a level that might be expected to prompt businesses to offer higher wages to entice workers, based on historical evidence and economic theory. But for wide swaths of the population, this hasn't happened.
The effect of this wage stagnation is like a heavy weight on the U.S. economy, holding back growth by constraining demand for the goods and services American businesses produce. This could help explain why the economic growth rate is so tepid; gross domestic product (GDP) grew by just 0.8 percent in the first quarter of 2016 and 1.4 percent in the second, although it strengthened to 2.9 percent in the third, according to government data.2 Growth during the current expansion is the weakest of any since 1949.3
And yet, one recent indicator suggested the possible beginnings of a countertrend. In September, the Census Bureau released data showing that U.S. real median household income increased to $56,516 in 2015, a 5.2 percent jump from the previous year.4
What's happening? Lawrence Mishel is a chief economist at the Economic Policy Institute (EPI), a liberal think tank in Washington, who has been studying wage stagnation for more than three decades. His take: This latest uptick in income is encouraging but primarily a reflection of low inflation; if inflation were at more typical levels, real income would be flatter. And a look at the data, he says, shows that it doesn't even bring the level back to where it was in 1979. "It used to be that wages improved year-in, year-out," he says, citing 4 percent and even 9 percent annual increases in the early 2000s. "So the fact is, something is still very broken and needs to be fixed."
Part of what's broken, according to Mishel and other economists, is where the gains in income are going. "People in the vast middle," he says, "are not sharing in the growth."
A 2015 study by the Washington-based Pew Research Center showed that while incomes were increasing in total, the share going to the middle and lower class declined.5 From 2000 to 2014, usual weekly wages (of employed full-time wage and salary workers as tracked by the Bureau of Labor Statistics) fell 3.7 percent in inflation-adjusted terms for those in the lowest 10 percent of the workforce and declined 3 percent for those in the lowest one-fourth. During the same period, real wages increased by 9.7 percent for those near the top.6
Other countries are experiencing this as well. Branko Milanovic, a former World Bank economist and currently visiting presidential professor at City University in New York, has found that wage distributions are skewed in a number of nations around the world. Milanovic is known, in fact, for a graph that shows global income distribution. According to his "elephant graph"—so-called because it resembles a pachyderm with a raised trunk—the biggest losers in terms of income are in the 75th to 95th percentile of the world economy—essentially the European and U.S. middle class. The winners? The rising middle class in China and India.7
Economists cite a host of potential causes to explain how we got here:
The decline of unions and the weakening of worker protections such as overtime laws reduced employee bargaining power.

Education/skill-biased technology changes eliminated jobs and often left workers unqualified for new positions.

Globalization and liberalized trade resulted in an oversupply of low-skilled workers who can bid wages down.

Demographic changes, especially the retirement of higher-paid Baby Boomers, are leading to a younger and lower-paid workforce. Household sizes are also decreasing and there are fewer adults of working age in them, according to a recent McKinsey Global Institute study.8

A growing divergence between wages and productivity has resulted in a larger share of wealth going to owners of capital than workers.
Mishel believes that with the exception of the internet boom from 1995 to 2000, U.S. wages have been stagnant since 1979.
Not everyone agrees. James Sherk, an economist with the Heritage Foundation, a conservative Washington-based think tank, says flat wages in the United States grew out of the recession. "If you recall back in 2006," he says, "there weren't a lot of articles talking about wage stagnation."
To Sherk, census data offer a skewed measure of income. For starters, he says, it doesn't include health care and other benefits that are a standard part of compensation. He also has issues with the goods the department uses to measure purchasing power and inflation, which is used to adjust nominal wages to reflect real wages, and says we need to take a closer look at demographic changes that bring down aggregate income, such as the huge bloc of Baby Boomers who are now entering retirement. "The fact that retirees have lower income does not mean we have wage stagnation," he says. "We should be looking at prime-age workers."

Brookings Institution economist Barry Bosworth is less troubled by the different data sets used to measure wage and income changes. "I used to think the different wage indexes each gave you a different story," he says. "Now I think they're more the same. The bottom line is that people aren't doing well. There's a distribution problem."
How would he fix it? For one thing, Bosworth says, he would concentrate more on improving productivity, which has experienced anemic growth for several years. "That's the only way you're ultimately going to bring up wages," he says.
Productivity in the United States rose steadily and in tandem with wages from 1947 until 1973, at a rate of about 3 percent annually. Productivity growth fell to about 1.5 percent per year from 1974 to 1995, while wage growth started to stagnate. Annual productivity growth returned to about 3 percent with the internet boom, but has flattened in recent years, going from about 2.8 percent before 2005 to 1.3 percent after 2007 and 0.5 percent since 2010.9 This, Bosworth, says is a problem he isn't sure how to fix.
Some social scientists, like Northwestern University's Robert Gordon, say that little can be done and that perhaps this is the new normal for a "mature economy."10 But most disagree. Mishel argues that policy choices led to inequality and from there to wage stagnation, so policy must reverse it. He says the Federal Reserve has been too cautious in not pushing for full employment and questions whether fiscal policy could have been more ambitious.
The presidential campaign has put the issues of stagnant wages and inequality front and center. Democratic nominee Hillary Clinton and her party are pushing for infrastructure spending to lift the economy and thus wages; better access to education so that workers can be trained for higher-paying jobs; and increases in the minimum wage to as much as $15 an hour.11 GOP nominee Donald J. Trump and the Republicans say that lowering taxes would bring good, well-paying jobs.12
Boston University economics professor Robert Margo says divisions are inevitable over how to repair the stagnation and rising inequality of the past three decades, and that doing so won't be cost-free. "Unfortunately," he says, "there's no magic bullet here."
As wage workers, employers and economists take stock, here are the questions under debate:
Weighing the Issues
Is wage stagnation a myth?
U.S. workers may feel their incomes are flat, but not everyone believes wage stagnation exists—let alone that it's been going on for more than three decades.
Heritage Foundation economist Sherk is one of the skeptics. Looking back over the last 35 years, he agrees that wages took a hit during the deep recession of 2007–09. But between 1979 and 2007? "I think the evidence is there that wages grew strongly," he says.
Like a number of conservative economists, Sherk objects to some of the data and assumptions behind the story of long-term income stagnation. He and other analysts say such reports can be misleading:
Figures used for income or wages do not include fringe benefits, which account for an increasing share of total compensation.

Income/wage figures exclude transfer payments and those made by employers, such as Social Security.

Researchers often rely on different assumptions to compute inflation in order to adjust nominal wages to reflect real wages.

The wage and income figures ignore the fall in prices of some consumer goods as well as improvements in overall living standards.

Measurements of pay rely on wage data, when earnings data are more representative of income.
There are multiple sources of wage and income data—the Bureau of Labor Statistics, the U.S. Census Bureau and the Congressional Budget Office (CBO) among them.13 Each has flaws and limitations, which can skew results.
Investigating wage stagnation last year, labor economist Stephen Rose, a research professor at the George Washington University's Institute of Public Policy, looked at CBO data on annual earnings, because they are more closely tied to household incomes than average wages and also reflected the bigger contribution made by women who are working more hours.14
The CBO data include benefits and things like employer-paid payroll taxes, which many economists believe more accurately measure total compensation. The CBO also uses a different measure of inflation.
The result was striking, Rose says. The Economic Policy Institute, which has done a lot of work on wage stagnation, said real hourly earnings rose just 6 percent from 1979 to 2013.15 Using CBO figures, Rose found a 38 percent rise in median compensation for the same period. Although he noted that the annual increase was only about 1 percent a year, it still showed that workers were doing better than some people thought.16
The EPI's Mishel says that employers are off-loading more health care costs onto workers, so nominal benefits increases typically are canceled out. Mishel says he would feel more comfortable with the argument that wages were truly growing if the nominal wage increase were closer to 3.5 percent or 4 percent, and prices for commodities such as gasoline weren't at historic lows. As his colleague EPI senior economist Elise Gould wrote in March, "Gains that rely on near-zero inflation are not likely to be durable going forward."17
Other economists, like Sherk, are less concerned about low inflation because they say the consumer price index skews high, overestimating the prices people pay for things. "The mathematics always pushes that index up," he says. "It doesn't account for the price of customer substitutions."
Nor does it factor in the benefits of higher living standards and improvements in products that are now less expensive, Sherk added. "Like with a smartphone, you're essentially holding $5,000 worth of technology in your hand," he said. "You can take pictures, videos. All that sort of gain in consumer welfare gets ignored."
Human Progress, a project at the libertarian Cato Institute, also said workers are better off today. It runs a database that compares the prices of typical household items from a 1979 Sears catalog with the same items sold items sold by Walmart in 2015.18 Most show a big drop in cost. Human Progress also calculates the "time cost" of popular items. A stove-top oven, for example, would cost 65 percent less in terms of work hours at average nominal pay today than it would have 35 years ago.19 And that doesn't take into account product improvements.
At the same time, however, necessities like health care and housing, and a college education, have skyrocketed in price.
Yet for all these cross-currents, there's a reason the issue of stagnation resonates, Mishel says: "The American people don't think it's a myth. That's the part that really matters."20
Should corporations pay wages more in line with employee productivity?
In any discussion of wage stagnation, one graph always comes up.21
Created by the EPI, it tracks productivity and average worker pay in the United States from 1948 to 2013. Both increase in near-lockstep until 1973, when they begin to diverge. While productivity continues its upward trajectory, pay flattens out, creating an ever-widening gap.
The graph has been described as the perfect visual depiction of income inequality, with the gap symbolizing what one writer called "the big empty space in worker's wallets."22 Clinton tweeted it after an economic policy speech in July 2015.23 The EPI economists who created it say that pay and productivity stopped tracking because a larger share of wealth went to owners of capital as opposed to the workers.24
The graph has drawn sharp criticism for misrepresenting the true relationship between wages and productivity. Brookings economist Bosworth calls it "the most misleading wage data we've ever had."
Writing in Forbes in 2014, economist Scott Winship of the conservative, New York-based Manhattan Institute redid the graph to include all workers (it currently represents the 80 percent in production/non-supervisory jobs) and adjusted productivity to more accurately reflect its relationship to costs of worker-produced goods.25 The result was two converging lines. "It may be productivity has risen primarily among workers who make well above the median compensation," he wrote.26
The EPI chart's primary author, economist Josh Bivens, says that the divergence of the two lines says nothing about the productivity of the individual workers, but rather their inability to benefit equally from their labor. Only 15 percent of that productivity growth translated into worker pay, Bivens says. The remainder, he says, went to top earners through things like CEO pay.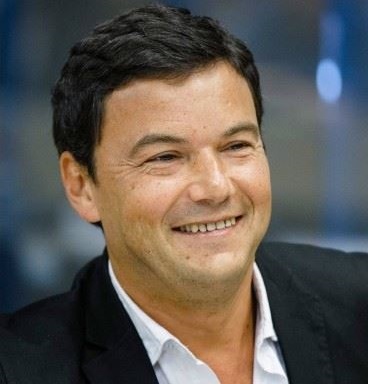 Economists such as Thomas Piketty, author of a widely read book that explored wealth disparities, have brought a lot of focus to the issue of the declining share of profits that go to workers and how this contributes to growing inequality.27
How can workers reap more of the benefits of their own productivity? On the policy side, some economists say, a good start would be to push for a higher minimum wage and to be sure new federal overtime protection rules that make more salaried workers eligible for overtime are followed. In addition, they argue, collective bargaining rights should be strengthened.28
As Thomas A. Kochan, a professor at the Massachusetts Institute of Technology's Sloan School of Management, wrote in Fortune last year, "It's no coincidence that the gap between wages and productivity began to expand dramatically around 1980, a turning point for collective bargaining."29 (He was referring to President Ronald Reagan's firing of striking air traffic controllers in 1981.)
In the 1980s and 1990s, when tax incentives favored Employee Stock Ownership Plans (ESOPs), in which employers contributed shares of stock or cash to purchase shares to a trust fund, it looked like owning stock in their company was the way employees could trade on their productivity. But mostly due to change in accounting rules, ESOPs have dropped in popularity for all but executives' shares.
Stock options were in vogue for a while, with 57 percent of workers in computer services, 43 percent of communications workers, 27 percent of financial services workers and 23 percent of durable goods manufacturing workers owning such options in 2002.30 Today, only a fraction of workers in those industries own stock options, as companies wanted to reserve more of the stock for top management. The most common form of stock ownership—profit sharing—provides the median adult worker with $2,000 a year.31
Clinton's tax plan would include a provision to provide a tax credit to companies that offer profit-sharing; Trump hasn't addressed the issue.
On the corporate front, more companies are moving to incorporate pay for performance into their compensation plan, says Frank Belmonte, an economist and partner at Aon Hewitt, a management consulting firm in suburban Chicago.
"We're even starting to see a significant amount of pay for performance with production and clerical workers," Belmonte says. The challenge is figuring out what you want to reward, he says.
"I do think there is some sort of transformative cycle continuing on within business," Belmonte says. "We just can't keep going on with lower increases, like we have been."
He predicts pay will become more flexible, so bosses can better respond to the impact of supply and demand. Engineers, product developers and product managers are sought after right now, Belmonte said, so companies will have to react more quickly, or "we'll lose people."
Profit sharing, which was big and expanding in the 1980s and 1990s, will continue to decline, according to Belmonte. Companies still have it, but a lot of organizations are tying it up with retirement. Although it was a good concept, it was based on one dimension: financial performance, he says.
"Most companies now are looking at other performance indicators," Belmonte says. "They all want to answer the question—what did the individual do and how should we reward him?"
Would lowering corporate taxes reduce wage stagnation?
Trump has called for slashing the corporate income tax rate to 15 percent from its current 35 percent. He says this will lead to more jobs and higher wages.32
He's not the first to assert this. Cutting corporate taxes, long a staple of conservatives and the Republican Party, has drawn increasing bipartisan support. In 2012, President Obama first proposed lowering the rate to 28 percent (25 percent for manufacturing) to discourage companies from doing so-called inversions in which they move their headquarters overseas to take advantage of lower tax rates.33 During this year's Republican primaries, former Florida Gov. Jeb Bush suggested a 20 percent rate.34 Clinton has focused on closing corporate tax loopholes as opposed to lowering rates, but some political observers suspect she is using this as a bargaining chip and may support a reduction in the future.35
Many think lowering business taxes would help wage stagnation, depending on what other measures were included in any tax reform. Scott Greenberg, an analyst with the Tax Foundation, a research firm in Washington, says that "a pretty good case can be made that lowering the rate would be beneficial." Lower rates would translate into higher investment and higher productivity, he said. "Higher productivity would translate into higher wages."
Currently, the United States has one of the highest marginal corporate tax rates in the developed world. In recent years, other countries have been reducing their rates. The United Kingdom lowered its rate to 20 percent from 28 percent. Canada's is 15 percent and Ireland's rate is 12.5 percent, according to the Tax Foundation.36
The high U.S. rate has led to an increase in the use of inversions, which have cost the U.S. billions of dollars in tax revenue.37
Some argue that lowering the corporate income tax rate would be mostly symbolic, because U.S.-based firms don't pay anywhere near the marginal 35 percent rate. A 2013 report by the Government Accountability Office (GAO) estimated that U.S. companies paid an effective rate of about 12.6 percent based on the income reported in their financial statements and a rate of 17 percent if state and local taxes were included.38
But Greenberg says research shows corporate investment decisions are very sensitive to marginal tax rates. Even a company that isn't likely to do an inversion may decide to opt out of a new investment. "You can't hire workers if you don't have a factory," he says. International firms are also more likely to invest in the U.S. if rates are lower, he says.
Others analysts see cultural and societal norms playing a much bigger role than tax rates. Salvatore Babones, a fellow at the liberal Institute for Policy Studies and an associate professor at the University of Sydney in Australia, said that even with a 30 percent corporate tax rate, Australia still has 5 percent unemployment and a minimum wage equivalent to more than $20 per hour.
"What a high corporate income tax does is reduce the proportion of its profits that a corporation can pay out to its shareholders, give to CEOs in massive bonuses or use to buy up other companies," Babones wrote in 2012.39
Opponents of reducing corporate tax rates often cite the 1950s and 1960s, when rates were high and the U.S. economy still did well. But economist James Galbraith wrote that in that period, "The tax structures also gave strong incentives for the corporation to retain profits, rather than to pay them out as dividends, and to reinvest the proceeds—whether in factories or in the palatial towers that grew up in Manhattan, San Francisco, and Chicago in those years."40 Subsequent changes in corporate structure during the 1980s that affected the distribution of incomes make it difficult to go back, according to Galbraith. As more recent history has shown, companies could simply dodge taxes or move to a different country.
Recent experience offers a mixed lesson. The last time the United States cut its corporate income tax rate, in 1986, the economy improved, although the federal budget deficit almost doubled as a percentage of GDP.41 After President Bill Clinton raised the corporate tax rate to 35 percent from 34 percent in 1993, the economy added more than 22 million jobs through the end of his presidency in early 2001.42
The one constant history seems to offer is that the costs of corporate taxes are typically not borne by the companies themselves but are passed on to customers and employees, according to Greenberg.
Kevin Hassett, director of research for the conservative American Enterprise Institute, discovered this in 2006. Evaluating data from 72 countries over 22 years, he and co-author Aparna Mathur found that the corporate tax was for the most part passed on to workers in the form of lower wages. "A 1 percent increase in corporate tax rates is associated with nearly a 1 percent drop in wage rates," they wrote.43
Other researchers have confirmed these findings. Federal Reserve economist Alison Felix concluded that a 10 percentage point increase in corporate tax rates reduced wages by as much as 7 percent and that union wages were particularly sensitive to rates.44 Economists Mihir Desai and Fritz Foley of Harvard University and James Hines of the University of Michigan found that foreign affiliates of U.S. multinationals tended to pay much higher wages in countries with lower corporate tax rates.45
Background
"A Good Poor Man's Country"
During colonial times, American workers didn't have to worry about stagnant wages. If anything, employers complained pay rates were rising too quickly. In about 1625, Virginia's treasurer declared the wages demanded by laborers were "intolerable" and "much in excess to the sums paid to the same class of person in England."46 Gov. John Winthrop of the Massachusetts Bay Colony wrote in 1633 that wages were "excessive" and urged legislative action.47
The reason was a shortage of skilled workers. There simply weren't enough carpenters and craftsmen to meet the demand—a situation that would persist for more than a century. This made the colonies "a good poor man's country," according to Pennsylvania's founder William Penn, one where laborers could earn three times as much as they earned at in Europe and sometimes make their own hours.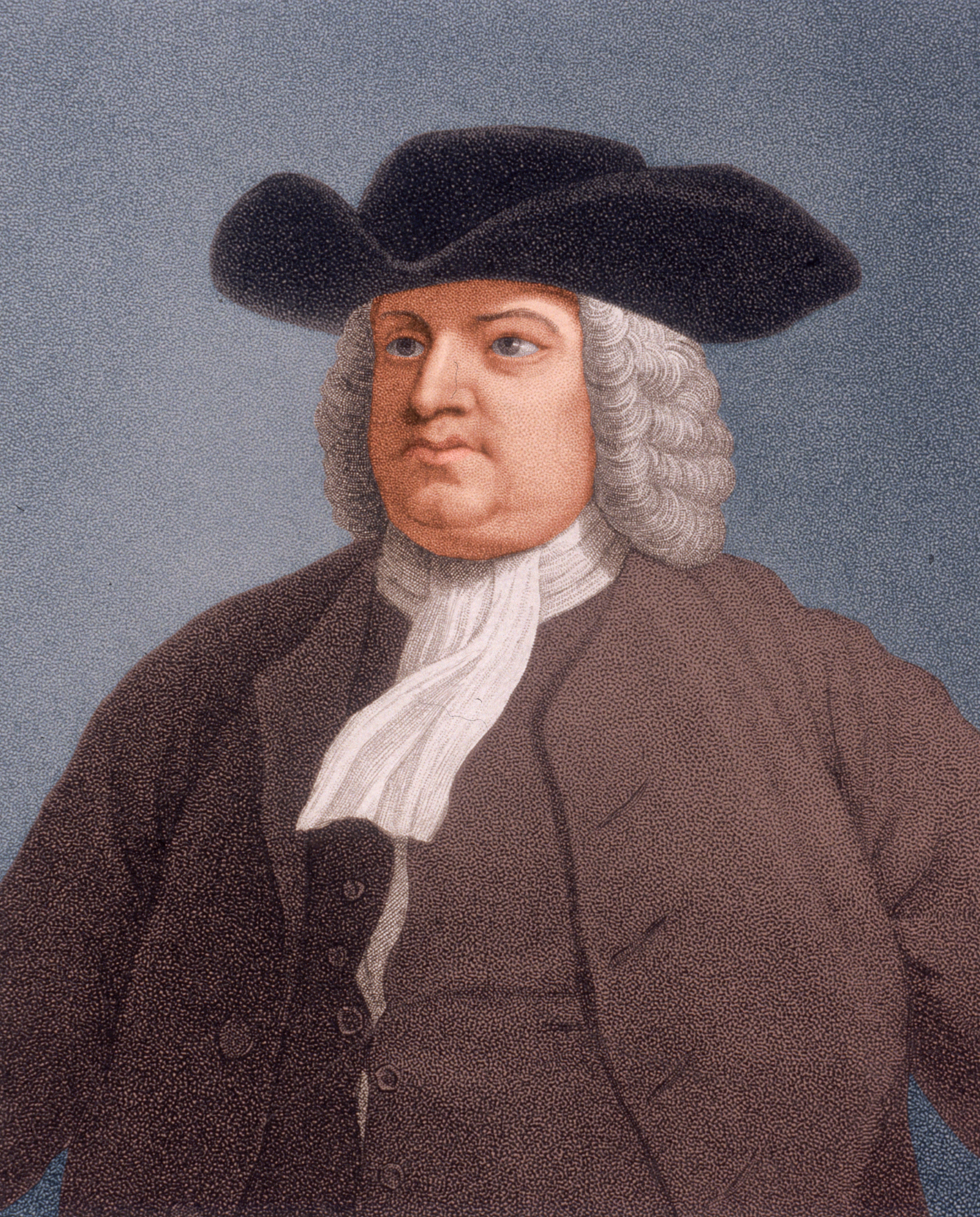 Employers often paid workers in corn and tobacco. They also tried to increase the labor supply by enticing laborers from Europe. Apprenticeships and indentured servants became more common in the North in the 18th century, while the South turned increasingly to slavery.48
Craftsmen Unite
As the labor scarcity eased in the mid-1700s, even craftsmen began feeling some downward wage pressure. In 1786, a group of journeyman tailors became the first American workers to strike in a protest over a wage cut.49 Six years later, Philadelphia shoemakers formed the new nation's first union, the American Society of Cordwainers.50
As the republic took shape after the Revolutionary War and into the early 19th century, wages continued to rise. Wage standards for crafts also became more fixed. After the War of 1812, imports and exports dropped and manufacturing expanded with the dawn of the Industrial Revolution in the United States (1820–1870). More people moved from farming or doing piecework at home to working in urban factories. The economy expanded through the mid-1830s, albeit with downturns or panics in 1837 and 1839 in which many artisans lost their jobs.
From 1840 to 1850, the United States experienced its first period of wage stagnation, according to Margo, the Boston University economist. Price inflation exacerbated the effect of this and as a result, strikes and union activity increased.
As manufacturers and mills tried out new time-saving machinery and tools, companies grew. Artisans and skilled laborers were squeezed out as lower-skilled workers could run this equipment at less cost. These larger firms paid lower wages because the workers they now hired needed fewer skills. In research Margo did on wages during the 1850-80 period, he documented a hollowing out at these companies in which middle-skill jobs disappeared because machines and technology replaced artisans.51 At the same time, growing manufacturers needed personnel to run things, so more higher-skilled white-collar jobs appeared as well.
The late 19th century also saw the continued rise of labor militancy. But more important than unions, since membership was small, was the threat of striking. These episodes increased in both number and severity. Companies could still hire replacements and firms like the Pinkerton Detective Agency were on hand to infiltrate labor organizations or sabotage organizing drives.52
In the late 19th and early 20th centuries, waves of immigrants came to the United States, increasing the supply of unskilled labor. Wages in the United States were still better than in England, but income inequality was increasing as well during an era that came to be known as the Gilded Age.53 Many Americans became more aware of rising inequality and began demanding something be done about it.
According to economic historian Price Fishback, workers found their voice from 1890 to 1930.54 People left jobs they didn't like or that didn't pay enough. They also sought wage concessions through collective action. This happened in a relatively unregulated labor market, before federal unemployment insurance, wage and hour regulations and the creation of the National Labor Relations Board, which weren't instituted until the 1930s. At the same time, frustration over working conditions and living standards led to strikes that often turned bloody and frequently were unsuccessful, such as the ones at Ludlow, Colo., in 1914 and Paterson, N.J., the previous year.
Workers' power came from their ability to withhold labor and prevent replacement workers from coming in. Workers had to use coercion, according to Columbia University economist Suresh Naidu. This included picketing, social pressure, political dealing and sometimes violence to stop the hiring of replacements.55 Workers and their sympathizers tried to get legislation to limit court injunctions curtailing or ending strikes, but were unsuccessful in the early 1900s.
Labor organizing expanded during World War I as the federal government tilted in favor of recognizing the right to bargain. Unions declined during the 1920s, an era of booming prosperity and Republican dominance in Washington. During the Great Depression, which began in 1929 and left almost one-fourth of the workforce jobless at its peak, wages fell but inequality actually went down, according to Margo. In 1933, the new Democratic administration of President Franklin D. Roosevelt enacted the first federal minimum wage. The National Labor Relations Act, passed in 1935, recognized employees' rights to join unions and engage in collective bargaining.
War and the "Great Compression"
Unions grew strong again under Roosevelt's New Deal, and his programs helped put people back to work. But it wasn't until America mobilized for World War II that the economy and wages took off again. Productivity soared during the war as factories churned out armaments for the military. The so-called GI Bill of Rights, which provided educational benefits to returning veterans, helped them get the skills and schooling they needed to get ahead.
During the 1940s, wages in the United States went through a period known as the "Great Compression," according to labor economists Claudia Goldin of Harvard and Margo of Boston University.56 This was their name for a period where the wage structure was more "egalitarian than it has been any time since."57
For three decades after the war ended in 1945, wages, including benefits, rose in line with productivity. Organized labor reached its heyday in the 1950s with about 35 percent of the workforce belonging to a union.58 Economic measurements, such as the Kuznets curve, which graphs economic inequality, would later show a sharp drop in inequality between 1914 and 1945.59
The demand for less skilled workers in the United States increased. Ironically, this happened at the same time that the number of educated laborers in the workforce rose. This caused the wage structure to compress. As the relative demand for less-educated workers went up during the 1940s and '50s, the minimum wage brought higher earnings to those at the bottom of the distribution.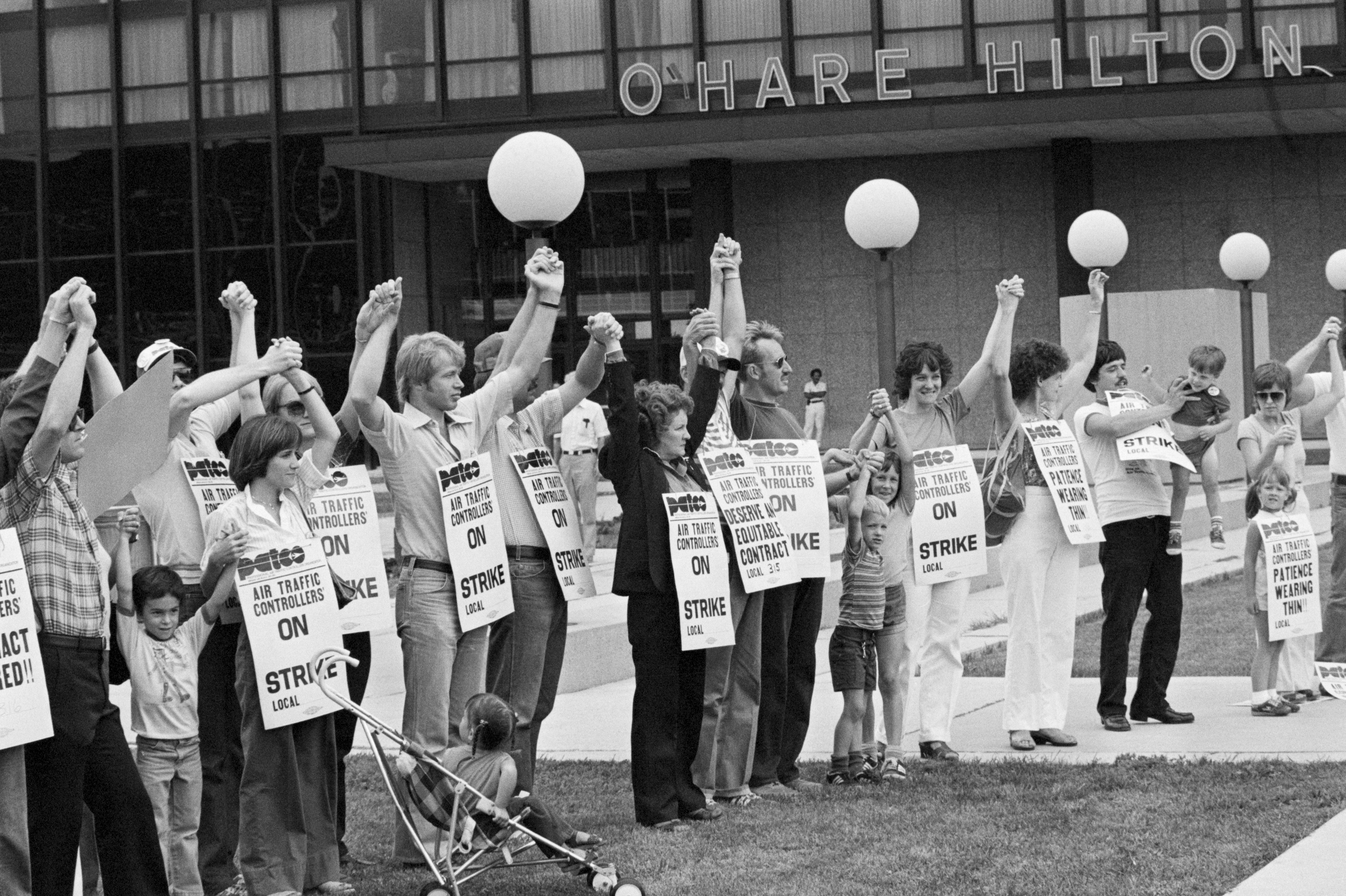 The Big Disconnect
During these years, wages and productivity typically moved in tandem. They began to diverge in the 1970s. Productivity continued rising, growing 72.2 percent from 1973 to 2014.60 But compensation adjusted for inflation was nearly flat, growing only 8.7 percent in this period.61
Economists have identified this as the time when management began receiving a greater share of profits at the expense of employees. And union membership also started to plummet, declining from 20.1 percent of all wage and salary workers in 1983 to 11.1 percent in 2015.62 At the same time, the gap in pay between companies' top management and their employees increased to more than 40 percent.63 In 1981, President Ronald Reagan took an action that would come to symbolize the breakdown of collective bargaining and the decline of union power: When air traffic controllers employed by the federal government struck over working conditions and wages, Reagan fired them.
In 1995, wages began increasing again, spurred by record low employment and the dot-com boom. This trend continued until 2000, when compensation became flat again.64 As the United States experienced the housing bubble and then the 2007–09 recession, companies began to cut workers and pay; some, such as Honeywell, sent employees on unpaid furloughs to meet performance targets.65
Current Situation
A New Activism?
Wages fell along with the economy in 2007 and still haven't recovered to pre-recession levels seven years after the contraction ended. But much has changed in the interim. Income inequality has become a national and international concern. Populist distrust of elites, combined with a feeling that many people are being left behind, led to the rise of Trump and Democratic presidential contender Bernie Sanders.
In the United Kingdom, voters opted in June to leave the European Union in part because of frustration over immigration and globalization as well as disaffection with a political class that many felt did not understand their economic struggles. (See "Brexit: Can the EU and U.K. Survive a Breakup?") Many political observers say that a central element in Trump's rise was the support of those Americans who feel betrayed by the elite and globalization.
In the final days of a U.S. presidential campaign partly fueled by this wave of populist sentiment, concerns about wages and the declining fortunes of the middle class are not going away. The news that median household incomes had risen 5.2 percent in 2015 still left that measure below the record $57,909 median annual earnings (adjusted for inflation) for 1999.66
Advocates for an increase in the minimum wage have pressed their case at both the federal and state levels. While Clinton voiced support for a $12-to-$15-an hour federal minimum wage and Trump got behind a $10-an-hour rate, some states haven't waited for federal action.67 Four states and two cities passed ballot measures to enact minimum-wage increases in 2014: Alaska, Arkansas, Nebraska and South Dakota and the cities of San Francisco and Oakland.68 Five other states—Arizona, Colorado, Maine, South Dakota and Washington—put similar measures on the ballot this year.69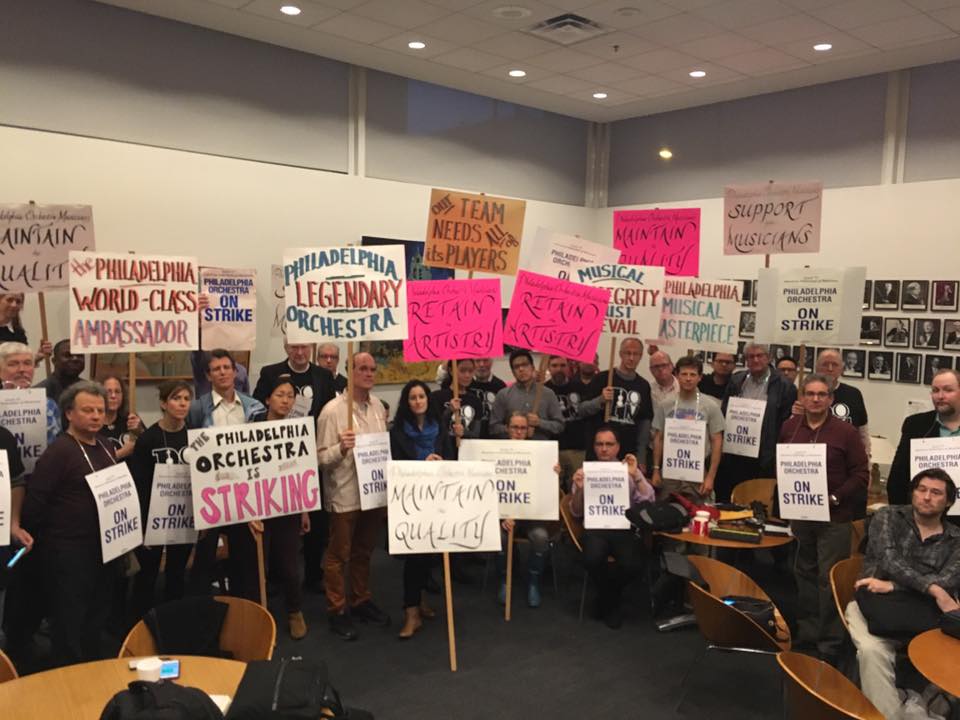 Collective action is popping up in unexpected places. In late September, musicians in the Philadelphia Orchestra walked out on an opening night gala over the fact that they hadn't received raises in five years due to the orchestra's bankruptcy. The strike was resolved within 48 hours with a new contract boosting base salaries to $138,000 from $128,000.70 In early October, food service workers began the first strike at Harvard since 1983. They said they were gratified management had agreed to a new hourly wage hike, but wanted a guaranteed annual income of at least $35,000 a year.71 On October 25, the strike ended with a tentative agreement in which Harvard agreed to the annual income floor.72
The Market and Employers Respond
Seven years after the recession ended, the employment market is finally tightening in some sectors. In the October edition of its Summary of Content on Current Economic Conditions, also known as the Beige Book, the Federal Reserve said that wage pressure was rising in some sectors of the economy.73
The Fed's commentary offered evidence of rising wages in Boston retail and tourism, as well as businesses in New York City that were "increasingly willing to negotiate compensation."74 Competition for talent in sectors such as finance and information technology, it said, remains fierce. Meanwhile, some employers in the San Francisco area have been having difficulty finding enough low-skilled and entry level workers, necessitating higher wages, and in at least one case reinstating dropped health benefits to attract applicants, according to the Fed.75
Employers have responded in different ways. Last year, Walmart, McDonald's and Target boosted their own minimum wages. In July, Starbucks announced 5 percent and 15 percent compensation increases for at least 5 percent of its U.S. store workers and managers respectively in a move to retain employees as the labor market tightens.76
Others have pushed back. In September, 21 states led by Texas filed suit challenging new federal regulations on overtime, which would increase the number of salaried workers qualifying for overtime. House Republicans also recently passed a bill trying to delay enforcement of the provision.
Another new initiative that may end up indirectly benefiting workers comes out of the Dodd-Frank Wall Street Reform and Consumer Protection Act. As of Jan. 1, 2017, corporations will be required to disclose how their CEO's pay stacks up against the average pay of a typical employee.77
Winners and Losers
What becomes clear, even as employment opportunities increase, is how stratified jobs are. The hollowing out of the midlevel jobs that Massachusetts Institute of Technology economics professor David Autor and others have described continues even as the economy improves, with most of the new job openings bunching at the very top or very bottom in terms of required skills.78
It's particularly visible at the top. Stanford University economist Nicholas A. Bloom says technological change and "skills bias"—in which workers with certain skills reap the biggest reward—increase inequality. In a study he presented at the annual meeting of the American Economic Association in January, Bloom found that from 1981 to 2013, salaries for those who made at least $640,000 went up by 96 percent while wages at the median were relatively flat over the same period. This was most obvious at companies with more than 10,000 employees, where the highest pay was up 140 percent versus a 5 percent drop for the typical employee. With so much of the gains going to the top, Bloom told The New York Times, "the people who have really suffered are the lower-level employees at big companies."79
Compensation consultants such as Aon Hewitt's Belmonte have seen the same thing. "Wage stagnation might be a fact," Belmonte says, "but for high performers and high potentials, wages are not stagnating."
College graduates earn on average more than 80 percent extra over their lifetimes than those without a degree, according to a 2011 Georgetown University study.80 Yet the same data show college enrollment in the United States continues to decline from its 2011 peak.81 Rising costs and accessibility are part of the problem but not all of it.
At a symposium in Jackson Hole, Wyo., in August, Federal Reserve Chair Janet Yellen talked about how, to keep the economy on the upswing, the nation must improve access to the educational system and invest in worker training. "As a society," Yellen said, "we should explore ways to raise productivity growth."82
Yellen and the Fed aren't alone in their concerns about productivity. Harvard labor economist Lawrence Katz has done extensive research on wages and labor. He estimates that less-educated people coming into the workforce can reduce productivity by 0.25 percentage points a year.83
How to reverse this slide? While programs, educational subsidies and policy changes can help, some of the responsibility rests with the employee, says Brookings economist Bosworth. "You have to mention the failure of people to improve their skill levels," he says. "We used to have very high wages but were far better educated. Now we're overloaded with people with no skills competing with each other and driving wages to low levels."
Aon Hewitt's Belmonte agrees. On the job today, "you need to take initiative and learn to build a plan," he says. "You've got to find the educational options and training. Find out if your job is eligible for compensation other than base pay."
In other words: You can't always count on someone to do it for you.
Looking Ahead
Bridging the Gap
Despite the recent uptick in income, economists are hesitant to say the wage stagnation of the past few decades is over. As the employment market has come back, workers with top skills and expertise have seen their incomes increase significantly, while those lacking education, the right skills or a foothold in a growing industry face wages that are flat or falling. If current policies and trends continue, economists say, it's likely that wages will continue to stagnate and income inequality will get worse.
In a July report on falling incomes by McKinsey's Global Institute, the warnings were dire.84 "Even if there is a substantial uptick in productivity-led growth over the next decade," the authors wrote, "a minority of households may remain in segments whose income is flat or falling. Not advancing is a development that could have corrosive social and economic consequences."85 Columbia University economist Joseph Stiglitz was even more pessimistic in October during a conference in Australia, where he compared the current stagnation and social conditions in the United States to the last days of the Soviet Union.86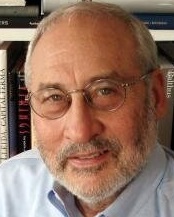 Many economists and business leaders see boosting productivity as the top priority in preventing such an outcome. Along with others, McKinsey recommends government efforts to reduce waste and inefficiency and increase competition. Echoing both major-party presidential nominees, they would also target infrastructure and other investments to create new jobs in the short run that would bolster growth in the future.87
Other measures might include helping low- and middle-income households that have young people with little education. Women and older workers could be encouraged to stay in the workforce and to upgrade skills, with increased access to child care for those who need it. In cases where income is falling, the financial burden might be eased with adjustments to property or payroll taxes.88
To that list, add improving collective bargaining and labor law. The National Labor Relations Act is a relic that's hasn't been changed in 80 years and needs to be modernized, according to David Madland, a senior fellow at the liberal Center for American Progress. The major fix he advocates is to channel labor negotiations about wage and benefits not to the company level, but to the regional and industrial level, because bargaining at the company level penalizes unionized firms with higher wages. This is already common practice in parts of Europe.89
Harvard economist Martin Feldstein, who served as Reagan's chief economic adviser, doesn't completely buy into the wage stagnation story. "Misleading statistics grossly understate" the gains made by many families, he wrote in mid-2015.90 But he says that more can be done to help middle-income earners who feel they are being left behind. He would change tax rules to increase productivity and wages, expand training that prepares workers for real jobs, change the Social Security regulations so that older workers aren't penalized for seeking continued employment and increase opportunities for married women to stay in or rejoin the labor force.91
Stanford University economist and Hoover Institution fellow Edward Paul Lazear says some of the more recent wage stagnation in the United States was inflicted by poor policy choices. In looking into the reasons for it, Lazear concluded that a loss of high-paying jobs in two sectors—finance and hospitals—was partly to blame. He links this to added regulations from the Affordable Care Act and The Dodd-Frank law, which were both passed in 2010. And even if these were not a factor, he wrote in July 2015, "higher taxation of dividends and capital gains, as has occurred under President Obama, reduces incentive to invest and makes it more difficult to attract capital to the United States. Without investment to boost productivity growth wages will not rise."92
Margo of Boston University would still focus on improving education and access to it, although he says he's less optimistic than he used to be. "Fifteen to 20 years ago I thought education was the answer," he says. "I don't see the institutions that provide the supply response [the schools] working very well. I would like that to be a priority, but don't think it would be."
Not everyone believes the country's wage and employment problems can be so neatly solved. Robert Gordon, an economist, a professor of social sciences at Northwestern University and the author of "The Rise and Fall of American Growth," says that the scale of inventions between 1870 and 1970 was so momentous that the technological leap can't be repeated.93
At the Brookings Institution, a nonpartisan Washington think tank, Bosworth says he's not as pessimistic as Gordon, but shares his belief that productivity won't grow much in the future. "I don't see anything on the horizon that would drive big increases," he says. "I would think if there was something big, we would all know about it."
Chronology

1610s–1850s
Shortages push up wages and send employers scrambling for workers.
1619
Indentured servitude took hold in the Virginia Company, which was founded in 1607. A combination of contractual labor and apprenticeship, it allowed immigrants to pay for their passage to the colony by agreeing to work for an agreed-upon number of years.
1730s
Demand for carpenters, bricklayers and other workers in the building trades pushes up wages, as does inflation.
1786
Philadelphia printers stage the first successful strike in the U.S. for higher wages.
1800
Carpenters in Boston organize a committee to spell out the acceptable prices for their labor.
1834
"Mill girls" in Lowell, Mass., protest wage cuts.
1835
Some 20,000 Philadelphia workers hold the first general strike in American history. They succeed in securing a 10-hour workday.
1840–1850
Wages stagnate in the United States.
1850s–1930
Strikes spread and unions grow.
1850–1880
Wages rise slowly as the Industrial Revolution strengthens.… Firms adopt modern production methods and grow larger, causing wages to fall because of lower demand for workers' skills.… Between 1870 and 1900, more than 12 million immigrants come to the U.S., further pushing down wages.
1868
First eight-hour workday for federal workers takes effect.
1882
New York celebrates the first Labor Day holiday in the U.S.
1886
Labor protests spark a violent year. In March, 200 workers strike against Union Pacific and Missouri Pacific Railroad and industrialist Jay Gould. In May, a bomb at a rally in Chicago's Haymarket Square kills four strikers seeking an eight-hour workday and seven police officers. In December, Samuel Gompers founds the American Federation of Labor; it comes to represent 140,000 workers in 25 national unions.
1892
In the Homestead strike, industrialist Andrew Carnegie locks out protesting Pennsylvania iron and steelworkers, who defeat a force of Pinkerton guards in a bloody battle; 8,000 militia arrive, recapture the plant and oust strikers. Carnegie increases working hours and cuts wages.
1903
Congress creates the Department of Labor and Commerce.
1909
Female shirtwaist workers in New York City go on strike against sweatshop work conditions, leading to formation of the International Ladies' Garment Workers' Union.
1920-21
Recession results in wage cuts.
1930s–1940s
Great Depression devastates the economy.
1930
The Great Depression leaves 15 million Americans out of work.… President Herbert Hoover pushes through passage of Smoot-Hawley Tariff Act to protect the trade of companies, who agree to maintain wage rates. Most do until the following year, when the economy forces them to start cutting wages.
1933
Franklin D. Roosevelt becomes president and proposes a "New Deal" for the American worker and the economy.
1935
Amid an upsurge in strikes, Congress passes the National Labor Relations Act, which bans unfair labor standards and gives workers the right to organize and collectively bargain.
1938
Fair Labor Standards Act codifies the 40-hour workweek, child labor laws and the first minimum wage of 25 cents an hour.
1945–1950
Wages for unskilled and skilled workers come closer together and the middle class expands, a development one economist calls a "Great Compression."
1947
Following the largest waves of strikes in U.S. history, Congress passes the Taft-Hartley Act restricting the rights of unions.
1950s–1980s
Unions decline and income inequality grows.
1954
Union membership peaks in the United States, with the labor movement representing 28.3 percent of all workers.
1964
President Lyndon B. Johnson signs the Civil Rights Act, which among other things bans discrimination in the workplace.
1970s
Productivity continues rising during the decade, but wages remain relatively flat.
1981
The Professional Air Traffic Controllers Association strikes over wages and working conditions; President Ronald Reagan responds by firing all the strikers.
1995
Wages begin rising again as the economy grows strongly during Bill Clinton's presidency.
2000s–Present
A recession and a slow recovery hurt workers' wages.
2005
After a boycott, the Coalition of Immokalee Workers, a worker-based human rights group, wins a major victory by getting Yum! Brands, the parent of Taco Bell, to raise the rate paid for tomatoes.
2007–09
Companies cut wages during a deep recession.
2013
Income inequality in the U.S. reaches its highest point since 1928.
2014
Four states and two cities—Alaska, Arkansas, Nebraska and South Dakota, and San Francisco and Oakland—pass ballot measures to enact higher minimum wages.
2015
Median household incomes rise 5.2 percent from the previous year.
2016
Musicians in the Philadelphia Orchestra walk out on an opening-night gala to protest their lack of raises in five years.… The U.S. gross domestic product in the third quarter shows a strong 2.9 percent increase.… Walmart, McDonald's and Target raise the minimum wage for their workers.
Resources
Bibliography
Books
Acemoglu, Daron, and James Robinson, "Why Nations Fail: The Origins of Power, Prosperity, and Poverty," Crown Business, 2012. Two economists—Acemoglu from the Massachusetts Institute of Technology and Harvard University's James Robinson—analyze 15 years of research on why some nations are rich and some are poor.
Ford, Martin, "The Rise of the Robots: Technology and the Threat of a Jobless Future," Basic Books, 2015. A technology entrepreneur and artificial intelligence expert warns about the growing number of skilled workers whose jobs will be replaced by machines.
Gordon, Robert J., "The Rise and Fall of American Growth: The U.S. Standard of Living Since the Civil War," Princeton University Press, 2016. A Northwestern University social scientist offers a riveting history of America's economic transformation between 1870 and 1970 and explains why we're unlikely to see this kind of growth again.
Milanovic, Branko, "The Haves and the Have-Nots: A Brief and Idiosyncratic History of Global Inequality," Basic Books, 2011. A World Bank economist provides an entertaining history of inequality in the world.
Oliver, Melvin L., and Thomas M. Shapiro, "Black Wealth/White Wealth: A New Perspective on Racial Inequality," Routledge, 2006. A classic exploration of wealth, race and income; the authors offer suggestions on how to close the racial gap.
Piketty, Thomas, "Capital in the 21st Century," Harvard University Press, 2014. A French economist writes a sweeping best-seller about rising inequality and demonstrates what's happened to average income for most workers.
Stiglitz, Joseph E., "The Price of Inequality: How Today's Divided Society Endangers Our Future," W.W. Norton & Company, 2012. A Nobel Prize-winning economist argues that the United States is in peril if it doesn't deal with inequality and offers policy suggestions.
Articles
Blasi, Joseph, "Profit sharing was supposed to be a silver bullet for middle-class success. What happened?" Salon, Sept. 7, 2015, http://tinyurl.com/z8rqcwx. An economist's take on why profit-sharing hasn't worked as hoped.
Cassidy, John, "The Great Productivity Puzzle," The New Yorker, Aug. 10, 2016, http://tinyurl.com/jg3vsoq. A New Yorker writer explains what has happened to productivity in recent years.
Feldstein, Martin, "Are U.S. Middle-Class Incomes Really Stagnating?" Project Syndicate, July 30, 2015, http://tinyurl.com/o7eocd3. A conservative Harvard economist offers a contrarian view on income stagnation.
Greenhouse, Steven, "The Mystery of the Vanishing Pay Raise," The New York Times, Oct. 31, 2015, http://tinyurl.com/j32q9u2. A look at the factors causing wage stagnation.
Hassett, Kevin A., and Aparna Mathur, "The Cure for Wage Stagnation," The Wall Street Journal, Aug. 14, 2016, http://tinyurl.com/zj8m5el. Two economists argue that lowering the corporate tax would boost wages.
Reports and Studies
Autor, David H., et al., "Trade Adjustment, Worker Level Evidence," Quarterly Journal of Economics, December 2014, http://tinyurl.com/ja2zqgw. Four economists look at the impact of international trade on earnings, concluding that American workers in industries hard hit by imports suffered the biggest losses.
Bier, David, "Immigrants and Wages: Americans Face Less Competition Since 1980," Niskanen Center, Feb. 23, 2015, http://tinyurl.com/jlaukwn. A Cato Institute analyst argues that immigration since 1980 has not hurt U.S. workers, so the blame for lower wages must lie elsewhere.
Bosworth, Barry B., "Sources of Real Wage Stagnation," The Brookings Institution, Dec. 22, 2014, http://tinyurl.com/jrw6r57. A Brookings economist takes a look at real wages and investigates whether a change in labor's share is the reason for wage stagnation.
Goldin, Claudia, and Lawrence Katz, "Long-Run Changes in the U.S. Wage Structure: Narrowing, Widening, Polarizing," National Bureau of Economic Research, November 2007, http://tinyurl.com/jabdja9. Two Harvard labor economists show how wages are changing in the United States.
Gould, Elise, "Wage inequality continued its 35-year rise in 2015," Economic Policy Institute, March 10, 2016, http://tinyurl.com/gpmkz9d. The whys and hows of wage inequality are documented by a liberal think tank.
Katz, Lawrence, and Alan Krueger, "The Rise and Nature of Alternative Work Arrangements in the United States, 1995-2015," National Bureau of Economic Research, September 2016, http://tinyurl.com/z4mw2b2. Two Harvard economists describe the rise in alternative work arrangements, which have accounted for most of new job growth.
Katz, Lawrence, and Robert Margo, "Technical Change and Relative Demand for Skilled Labor: The United States in Historical Perspective," National Bureau of Economic Research, February 2013, http://www.nber.org/papers/w18752. Two labor economists document the hollowing out of middle-skill (artisanal) jobs during the 1900s, and show how these were replaced by lower-skill (to work machinery) and upper-skill white-collar jobs.
Naidu, Suresh, and Noam Yuchtman, "Labor Market Institutions in the Gilded Age of America," Economic History, Working Paper, National Bureau of Economic Research, March 2016, http://tinyurl.com/jg2wlan. Two National Bureau of Economic Research economists provide a detailed study of wages through history.
Rose, Stephen, "Beyond the Wage Stagnation Story: Better Measures Show America's Workers Doing Better Than Previously Reported," Urban Institute, August 2015, http://tinyurl.com/jbxg84j. A George Washington University economist debunks recent stories of wage stagnation.
Wilson, Valerie, and William M. Rodgers III, "Black-white wage gaps expand with rising wage inequality," Economic Policy Institute, Sept. 20, 2016, http://tinyurl.com/hkpxbe4. A study of how and why the racial wage gap is expanding and what to do about it.
The Next Step
Closing the Pay Gap
"Gender pay gap report: Women won't earn as much as men for 170 years," Chicago Tribune, Oct. 26, 2016, http://tinyurl.com/jng9evb. The global pay gap between men and women could continue until 2186 if current trends persist, according to a report from the World Economic Forum.
Swanson, Ana, "There's a devastatingly simple explanation for America's economic mess," The Washington Post, Oct. 7, 2016, http://tinyurl.com/z4p9rsc. New research from Federal Reserve economists blames demographics for America's stagnating economy and low wages.
Zumbrun, Josh, "In Advanced Economies, Two-Thirds of Population Have Seen Incomes Stagnate, Study Shows," The Wall Street Journal, July 13, 2016, http://tinyurl.com/zrmdsgn. Two-thirds of the populations in the world's most advanced economies earn the same or less than people similarly situated a decade ago, according to a new McKinsey Global Institute study.
Global Economies
"Middle 60% India can help GDP growth to 10%: Study," Economic Times, Oct. 7, 2016, http://tinyurl.com/hp9ndr9. A report from the Mastercard Centre for Inclusive Growth predicts that transforming the middle 60 percent of India's income spectrum could help the country's economic growth by 8 to 10 percent a year.
Grant, Will, "Indians paid 10 times more than Cuban counterparts," BBC, Nov. 1, 2016, http://tinyurl.com/z77gsjs. Indian workers brought to Cuba to work on a hotel project are being paid about 10 times more than their Cuban counterparts due to strict regulations on how much foreign companies can pay Cuban employees.
Zhang, Maggie, "Competition for white-collar jobs eases in China and wages continue to rise in third quarter," South China Morning Post, Oct. 27, 2016, http://tinyurl.com/zfkzall. Average salaries rose and competition for white-collar jobs lessened in China in the third quarter, according to an industry report.
Policy Fixes
Hall, Gina, "Why fast food chains have raised pay even before minimum wage votes," Chicago Business Journal, Oct. 31, 2016, http://tinyurl.com/hskxoke. Several fast-food chains, including Sonic Drive-In, Starbucks and McDonald's, increased wages ahead of ballot initiatives on bolstering entry-level workers' paychecks.
Levine, Marianne, "White House details sweeping measure to raise wages," Politico, May 17, 2016, http://tinyurl.com/jo5p6c8. The White House rolled out a Labor Department regulation on overtime pay that will allow President Obama to raise wages for an additional 4 million workers without increasing the federal minimum wage.
White, Gillian B., "Immigrants or Executives: Who's to Blame for Wage Stagnation?" The Atlantic, Jan. 13, 2016, http://tinyurl.com/hjwapm8. President Obama's final State of the Union address said corporations' prioritizing of shareholders over workers is a major cause of wage stagnation.
Racial Inequality
Nguyen, Minh, "Wage Gap Between Races, Genders Persist as Asian Men Top Average Earnings: Report," NBC News, July 1, 2016, http://tinyurl.com/zxx7uaq. Asian men are the only racial group to earn more than white men, according to a Pew Research Center analysis of Bureau of Labor Statistics data.
Surowiecki, James, "The Widening Racial Wealth Divide," The New Yorker, Oct. 10, 2016, http://tinyurl.com/gtgyehu. It would take 228 years at current growth rates for black Americans to have as much wealth as white Americans have today, according to a recent report from the Corporation for Enterprise Development and the Institute for Policy Studies.
Wingfield, Adia Harvey, "About Those 79 Cents," The Atlantic, Oct. 17, 2016, http://tinyurl.com/j9l352w. The popular statistic that women earn about 79 cents for every man's dollar fails to take into account the wider disparities for women of color, a sociology professor argues.
Organizations
AFL-CIO
815 16th St., N.W., Washington, DC 20006
202-637-5000
www.aflcio.org
Umbrella federation for 56 U.S. unions that monitors corporate governance.
Brookings Institution
1775 Massachusetts Ave., N.W., Washington, DC 20036
202-797-6000
www.brookings.edu
Think tank that analyzes and researches public policy issues, including those related to the economy and wages.
Cato Institute
1000 Massachusetts Ave., N.W., Washington, DC 20001
202-842-0200
www.cato.org
Libertarian think tank that runs HumanProgress.org, an organization that measures changes in the U.S. standard of living.
Congressional Budget Office
Ford House Office Building, Fourth Floor, Second and D streets, S.W., Washington, DC 20515
202-226-2602
www.cbo.gov/topics/income-distribution
The federal agency that regularly analyzes the distribution of household income before and after government transfers and federal taxes.
Economic Policy Institute
1333 H St., N.W., Suite 300, East Tower, Washington, DC 20005
202-775-8810
www.epi.org
Liberal think tank that researches wages and incomes.
The Heritage Foundation
214 Massachusetts Ave., N.E., Washington, DC 20002
202-546-4400
www.heritage.org
Conservative think tank that studies policy on a variety of economic issues.
Institute for Compensation Studies
Cornell University, ILR School, 216 Ives Hall, Ithaca, NY 14853
607-255-2222
www.ilr.cornell.edu/institute-for-compensation-studies/
Research center at Cornell University that studies wages and other rewards.
U.S. Bureau of Labor Statistics
Postal Square Building, 2 Massachusetts Ave., N.E., Washington, DC 20212
202-691-5200
www.bls.gov
Collects and tabulates wage data including the Employment Cost Index, which is a principal economic indicator for the U.S.
U.S. Census Bureau
4600 Silver Hill Road, Suitland, MD 20746
301-763-4636
www.census.gov/programs-surveys/cps.html
The Census Bureau's Current Population Survey is a key source of information on U.S. incomes.
Notes
[1] "Current Employment Statistics Highlights," Bureau of Labor Statistics, Oct. 7, 2016, http://tinyurl.com/hv6wveo; Drew Desilver, "For Most Workers Real Wages Have Barely Budged for Decades," Pew Research Center, Oct. 9, 2014, http://tinyurl.com/qxuhn2o.
[2] "National Income and Product Accounts," U.S. Bureau of Economic Analysis, Oct. 28, 2016, http://tinyurl.com/2d5zdv.
[3] Eric Morath, "Seven Years Later, Recovery Remains the Weakest of the Post-World War II Era," The Wall Street Journal, July 29, 2016, http://tinyurl.com/hz9epwx.
[4] "Income, Poverty and Health Insurance in the United States: 2015," U.S. Census Bureau, Sept. 13, 2016, http://tinyurl.com/hoq8anv.
[5] "The American Middle Class is Losing Ground," Pew Research Center, Dec. 9, 2015, http://tinyurl.com/jhjntrv.
[6] Desilver, op. cit.
[7] "The Elephant Chart in the EU Room," Harvard University Press Blog, June 30, 2016, http://tinyurl.com/zlzsbk7.
[8] Richard Dobbs et al., "Poorer Than Their Parents? A New Perspective on Income Inequality," McKinsey Global Institute, July 2016, http://tinyurl.com/hb7rrqw.
[9] John Cassidy, "The Great Productivity Puzzle," The New Yorker, Aug. 10, 2016, http://tinyurl.com/jg3vsoq.
[10] Robert J. Gordon, "The Rise and Fall of American Growth," Princeton University Press, 2016.
[11] "Hillary Clinton on the Issues," Hillary for America, http://tinyurl.com/zjr6yom; Jordan Weissmann, "Hillary Clinton Finally Explains What It Would Take for Her to Support a $15 Minimum Wage," Slate, April 18, 2016, http://tinyurl.com/gubvvw4.
[12] "Positions: Economy," Trump/Pence 2016, http://tinyurl.com/h22oqb9.
[13] "Overview of BLS Statistics on Pay and Benefits," Bureau of Labor Statistics, http://tinyurl.com/3683py; "Income and Poverty in the United States: 2015," U.S. Census Bureau, http://tinyurl.com/z6xr6oa; "Income Distribution," Congressional Budget Office, http://tinyurl.com/jbc35jm.
[14] Stephen Rose, "Beyond the Wage Stagnation Story: Better Measures Show America's Workers Doing Better Than Previously Reported," Urban Institute, August 2015, p. 2, http://tinyurl.com/jbxg84j.
[15] Lawrence Mishel, Elise Gould and Josh Bivens, "Wage Stagnation in 9 Charts," Economic Policy Institute, Jan. 6, 2015, http://tinyurl.com/kqhsc3c.
[16] Rose, op. cit., p. 9.
[17] Elise Gould, "Wage Inequality Continued Its 35-Year Rise in 2015," Economic Policy Institute, March 2016, http://tinyurl.com/gpmkz9d.
[18] "Cost of Living and Wage Stagnation in the United States, 1979 – 2015," Cato Institute, http://tinyurl.com/jvduyys.
[19] Ibid.
[20] Heather Long, "56% of Americans think their kids will be worse off," CNN Money, Jan. 28, 2016, http://tinyurl.com/hwrspz8.
[21] Mishel et al., "Wage Stagnation," op. cit., figure 2.
[22] Anna Louie Sussman, "Inside the Fight Over Productivity and Wages," The Wall Street Journal, Sept. 8, 2015, http://tinyurl.com/pds2d9n.
[23] Ibid.
[24] Josh Bivens and Lawrence Mishel, "Understanding the Historic Divergence Between Productivity and a Typical Worker's Pay," Economic Policy Institute, Sept. 2, 2015, p. 1, http://tinyurl.com/nhfyyj5.
[25] Scott Winship, "Has Inequality Driven a Wedge Between Productivity and Compensation Growth?" Forbes, Oct. 20, 2014, http://tinyurl.com/za8aefg.
[26] Ibid.
[27] Thomas Piketty, "Capital in the Twenty-First Century," Harvard University Press, 2014.
[28] Bivens and Mishel, op. cit., p. 22.
[29] Thomas A. Kochan, "Here's the Real Reason You Don't Make Enough Money," Fortune, Sept. 1, 2015, http://tinyurl.com/q76uu8u.
[30] Joseph Blasi, "Profit sharing was supposed to be a silver bullet for middle-class success. What happened?" Salon, Sept. 7, 2015, http://tinyurl.com/jkrchm6.
[31] Ibid.
[32] M.J. Lee and Sara Murray, "Donald Trump unveils plan to slash taxes for the poor – and the wealthy," CNN, Sept. 29, 2015, http://tinyurl.com/owfq7gh.
[33] Zachary A. Goldfarb, "Obama proposes lowering corporate tax rate to 28 percent," The Washington Post, Feb. 22, 2012, http://tinyurl.com/h7cp8bb.
[34] Lee and Murray, op. cit.
[35] Richard Rubin, "Hillary Clinton Hasn't Tipped Her Hand on Corporate Tax Rate," The Wall Street Journal, June 6, 2016, http://tinyurl.com/zwacf8s.
[36] Kyle Pomerleau and Emily Potosky, "Corporate Income Tax Rates Around the World: 2016," Tax Foundation, Aug. 18, 2016, http://tinyurl.com/ha5ytm7; Scott A. Hedge, "The Economic Effects of Adopting the Corporate Tax Rates of the OECD, the UK and Canada," Tax Foundation, August 2015, http://tinyurl.com/jmtj97z.
[37] "Fact Sheet: Corporate Tax Inversions," Americans for Tax Fairness, 2016, http://tinyurl.com/hl2qjjj.
[38] "Corporate Income Tax: Effective Tax Rates Can Differ Significantly from the Statutory Rate," GAO-13-520, Government Accountability Office, May 30, 2013, http://tinyurl.com/hqgdj9n.
[39] Salvatore Babones, "Should We Reduce the Corporate Income Tax," Institute for Policy Studies, Feb. 23, 2012, http://tinyurl.com/zvv78m6.
[40] James Galbraith, "Inequality: What Everyone Needs to Know," Oxford University Press, 2015, p. 86.
[41] James Pethokoukis, "Did Reagan's tax cuts cause those big 1980s budget deficits? Or was it Paul Volcker's inflation fighting?" American Enterprise Institute, Dec. 6, 2012, http://tinyurl.com/h45t5gf.
[42] "Jobs Created During Each Presidency Term," Statistic Brain, http://tinyurl.com/junsjx4.
[43] Kevin A. Hassett and Aparna Mathur, "Taxes and Wages," American Enterprise Institute, June 2006, http://tinyurl.com/j9pp652.
[44] R. Alison Felix, "Passing the Burden: Corporate Tax Incidence in Open Economies," Federal Reserve Bank of Kansas City, October 2007, http://tinyurl.com/h3rnq4n; Kevin A. Hassett and Aparna Mathur, "The Cure for Wage Stagnation," The Wall Street Journal, Aug. 14, 2016, http://tinyurl.com/zj8m5el.
[45] Mihir A. Desai, C. Fritz Foley and James R. Hines Jr., "Labor and Capital Shares of the Corporate Tax Burden: International Evidence," International Tax Policy Forum and Urban-Brookings Tax Policy Center, Dec. 18, 2007, http://tinyurl.com/jba5b9q.
[46] "History of Wages in the U.S. from Colonial Times to 1840," Bureau of Labor Statistics, U.S. Department of Labor, http://tinyurl.com/j3ru79s.
[47] Ibid.
[48] Ibid.
[49] Ibid.
[50] Ibid.
[51] Lawrence Katz and Robert Margo, "Technical change and relative demand for skilled labor: The U.S. in historical perspective," NBER Working Paper No. 18752, 2013, http://tinyurl.com/hoxvzxy.
[52] Suresh Naidu and Noam Yuchtman, "Labor Market Institutions in the Gilded Age of American Economic History," NBER Working Paper No. 22117, http://tinyurl.com/jg2wlan.
[53] Ibid.
[54] Price Fishback et al., "Government and the American Economy: A New History," Chicago Press, 2008, p. 296.
[55] Naidu and Yuchtman, op. cit., p. 11.
[56] Claudia Goldin and Robert Margo, "The Great Compression: The Wage Structure in the United States at Mid-Century," NBER Working Paper No. 3817, 1991, p. 16, http://tinyurl.com/goj6pmb.
[57] Ibid., p. 29.
[58] Steven Greenhouse, "Union Membership in U.S. Fell to a 70-Year Low Last Year," The New York Times, Jan. 21, 2011, http://tinyurl.com/4kml6ep.
[59] Thomas Piketty and Emmanuel Saez, "Income Inequality in the United States 1913-2002," November 2004, http://tinyurl.com/hma4rwb.
[60] Bivens and Mishel, op. cit.
[61] Ibid.
[62] Bureau of Labor Statistics, "Union Members Summary," Jan. 28, 2016, http://tinyurl.com/27c4z5.
[63] "U.S. CEOs Paid 345 Times the Average Rank-and-File Worker," AFL-CIO, April 15, 2013, http://tinyurl.com/go9qew2.
[64] Mishel et al., "Wage Stagnation in 9 Charts," op. cit.
[65] David Cote, "Honeywell's CEO on How He Avoided Layoffs," Harvard Business Review, June 2013, http://tinyurl.com/jpo2g9s.
[66] Alex Rowell and David Madland, "New Census Data show Middle-Class Incomes Rising – But More Work to Do," Center for American Progress, Sept. 13, 2016, http://tinyurl.com/go8cbd7.
[67] Weissmann, op. cit.; Melanie Trottman, "Donald Trump Calls for $10 Hourly Minimum Wage, Breaks from GOP Position," The Wall Street Journal, July 27, 2016, http://tinyurl.com/zjf3xjy.
[68] Mitchell Hirsch, "Victory! Voters Raise the Minimum Wage in Four States and Two Major Cities," National Employment Law Project, Nov. 5, 2014, http://tinyurl.com/hly4t6d.
[69] "5 More State are Voting on Raising the Minimum Wage," The Associated Press, Fortune, Oct. 17, 2016, http://tinyurl.com/jc7t9c3.
[70] "Inquirer Editorial: Orchestra strike over pay struck a chord with other workers," The Philadelphia Inquirer, Oct. 5, 2016, http://tinyurl.com/j6zegsm.
[71] Adam Vaccaro, "Harvard, striking food workers resume negotiations," The Boston Globe, Oct. 6, 2016, http://tinyurl.com/h3qkahu.
[72] Kathleen Conti, Adam Vaccaro, "Harvard, striking dining hall workers make deal," The Boston Globe, Oct. 25, 2016, http://tinyurl.com/zztc9en.
[73] "Summary of Commentary on Current Economic Conditions," Federal Reserve District, October 2016, http://tinyurl.com/zof2yn8.
[74] Ibid.
[75] Ibid.
[76] Howard Schultz, "Investing in the U.S. Starbucks Partner Experience," Starbucks Newsroom, July 11, 2016, http://tinyurl.com/zpm7cla.
[77] "SEC Adopts Rule for Pay Ratio Disclosure," press release, U.S. Securities and Exchange Commission, Aug. 5, 2015, http://tinyurl.com/jodd4b7.
[78] David Autor, "The Polarization of Job Opportunities in the U.S. Labor Market: Implications for Employment and Earnings," Center for American Progress: The Hamilton Project, April 2010, http://tinyurl.com/hmqqm82.
[79] Nelson D. Schwartz, "Economists Take Aim at Wealth Inequality," The New York Times, Jan. 3, 2016, http://tinyurl.com/hp7cndq.
[80] Tiffany Hsu, "College graduates earn 84% more than high school grads, study says," Los Angeles Times, Aug. 5, 2011, http://tinyurl.com/ams5dhu.
[81] Simone Pathe, "Why are fewer people going to college?" PBS Newshour, Sept. 29, 2014, http://tinyurl.com/p2356uf.
[82] Janet Yellen, "The Federal Reserve's Monetary Policy Toolkit: Past, Present, and Future," speech at Designing Resilient Monetary Policy Frameworks for the Future symposium at Jackson Hole, Wyo., Aug. 26, 2016, http://tinyurl.com/jfx8hwg.
[83] Steve Matthews, "Fading College Dream Saps U.S. Economy of Productivity Miracle," Bloomberg, Sept. 7, 2016, http://tinyurl.com/zcthm3m.
[84] Dobbs et al., op. cit.
[85] Ibid.
[86] Paul Cleary, "Joseph Stiglitz Compares US Conditions with USSR's Final Days," The Australian, Oct. 15, 2016, http://www.theaustralian.com.au/business/economics/joseph-stiglitz-compares-us-conditions-with-ussrs-final-days/news-story/0ec7159768e30b5d870239268bfbd21e.
[87] Dobbs et al., op cit.
[88] Ibid.
[89] David Madland, "The Future of Worker Voice and Power," Center for American Progress, Oct. 11, 2016, pp. 2-3, http://tinyurl.com/jse49b6.
[90] Martin Feldstein, "Are U.S. Middle-Class Incomes Really Stagnating?" Project Syndicate, July 30, 2015, http://tinyurl.com/o7eocd3.
[91] Ibid.
[92] Edward Paul Lazear, "The Wages of Stagnation," Hoover Digest, Summer, 2015, http://tinyurl.com/huamc8o.
[93] Gordon, op. cit.
DOI: 10.1177/237455680222.n1