Can it maintain standards while expanding?
Executive Summary
The organic-foods sector of the U.S. agriculture industry has grown substantially in recent years, even as overall farm income has been declining. The expansion of this sector has caught the attention of some major food producers, such as General Mills and Hormel, which are buying up organic brands. There has also been a growth spurt in farmers who sell their products locally, either to retailers and institutional buyers or directly to consumers. While these sectors are still a relatively small part of the overall industry, analysts project they will continue to grow at a double-digit rate. The growth of these sectors marks a turn in the evolution of U.S. food production as emphasis shifts from quantity – high yields and efficiency – toward quality, especially flavor and nutritional content.
Some key takeaways:
The number of certified organic farms grew 13 percent in 2016, and sales of organic foods rose 8 percent that year.

As organic food has grown in popularity, the standards used to define what qualifies as an organic product have stirred controversy.

There is also debate over whether major food companies that buy organic brands will maintain their quality standards.
Full Report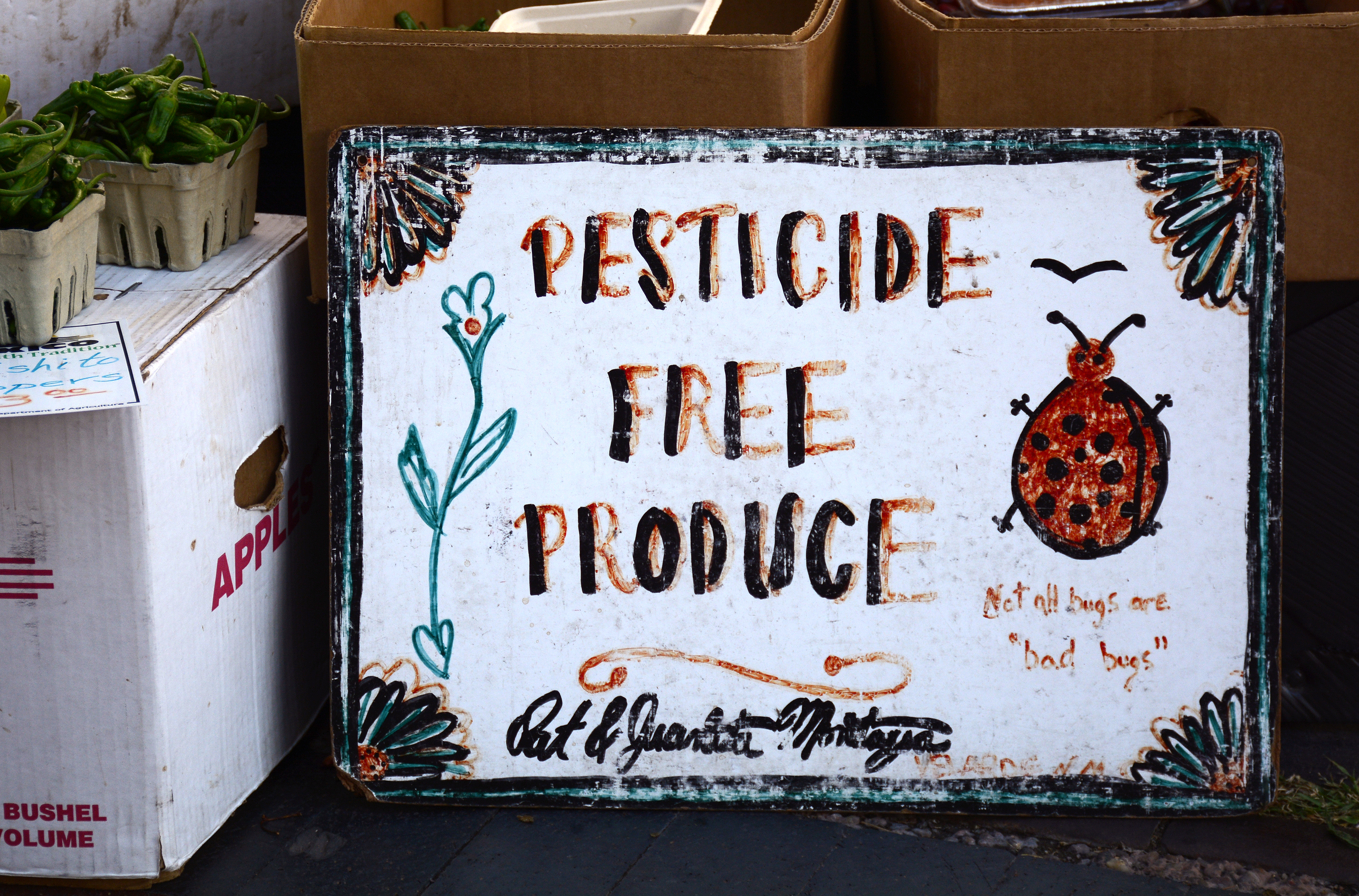 When Scott Thellman was majoring in agribusiness at Iowa State University a decade ago, he expected to become a merchandiser for a top industry firm such as Cargill or Bunge. He says he did not think there was any money in actually producing food.
Then he found that the land outside Lawrence, Kan., where his family had moved in 1999 when he was 9 years old, was calling him back.
Thellman was no newcomer to farming. His family had leased land to cattle farmers, and he had helped them feed the livestock in his childhood. As a teen, he started his own operation for making and marketing hay, which grew from 800 bales to 10,000 by the time he graduated from college in in 2014.
Thellman did not set out to be an organic farmer. But when he applied for federal assistance to set up a high tunnel – like a greenhouse, but open at both ends and uninsulated – to extend his vegetable growing season, he was required to make what he produced certified as organic.1
From this almost accidental beginning, Thellman's organic production now encompasses about half of his vegetable output, which itself has grown from one tenth of an acre in 2010 to 60 acres in 2017.
Thellman employs nine people and distributes the vegetables within a 200-mile radius of Lawrence, including to Hen House, Price Chopper and Whole Foods markets, independents, two dozen restaurants, a local school district and a community-supported agriculture subscription program with four other local farmers. He sells hay locally as well as farther away for livestock. (See Expert Views, "Q&A: Scott Thellman on Local Farming.")
Thellman and his Juniper Hill Farms represents a diverse new wave of farmers who are riding the growth curve in the organic and local sectors of agriculture.2 Some come from families who have farmed for generations, while others grew up in suburbs or cities. Place, soil and proximity to markets, along with what the farmers like to grow and what locals and others like to eat, steer what the farmers offer. They share a desire to provide high-quality, flavorful food; to be good stewards of the land; and to be profitable enough to continue farming.
The expansion of these sectors contrasts with some overall industry trends in the United States, where farms today number about 2 million, down from a peak of more than 6 million in the 1930s, and farmers represent less than 2 percent of the labor force.3 Many farmers are under pressure to keep increasing farm size to gain per-acre cost efficiencies in order to maintain income, which has fallen from a recent high in 2013, according to federal government data.4
Reasons for the income drop include robust domestic production of commodities such as corn, soybeans and wheat, along with a rise in overseas production of these crops. President Trump's call to renegotiate or withdraw from some trade accords, including the North American Free Trade Agreement (NAFTA), also has U.S. farmers concerned as trading partners such as Mexico begin looking to other countries as sources for commodities, meat and poultry.5
The overall trend toward larger farms in turn creates space for smaller farmers to meet the demand for locally grown produce and certified organic foods. These suppliers include existing small and family farms that diversified their products to supply the local and organic niches.
Both organic and local foods have a "premium" cachet among eaters, according to the Hartman Group, a food-industry research firm based in Bellevue, Wash. Both sectors appear poised for further growth while revenues for farming within the commodities sector, which includes large-scale corn and soybean operations, continue to stagnate.6
Sales data in the organic and local sectors underscore the growth boom and point to future opportunities. In 2016, organic food sales totaled $43 billion, a jump of $3.3 billion from 2015, according to the Organic Trade Association (OTA). While that is still a small part of the industry – 5.3 percent of total retail food sales, 13.6 percent of fruits and vegetables and 8 percent of all dairy, based on the OTA's 2016 Organic Industry Survey – it is an expanding sector.7 The number of certified organic operations grew 13 percent in 2016 to 24,650 certified through the U.S. Department of Agriculture (USDA).8 And the organic-foods sector is on pace to continue growth of 12 percent per year through 2021, when U.S. sales could reach more than $72 billion, according to Packaged Facts, a Rockville, Md.-based market research firm.9
In 2015, the USDA began tracking sales of locally produced and sold foods through its Local Food Marketing Practices Survey.10 The survey included more than 167,000 producers whose direct-marketing practices yielded $8.7 billion in revenue that year. They produced fresh as well as so-called valued-added foods, such as cheese and meat, which require additional processing. The most lucrative direct sales were to institutions and wholesalers, totaling $3.4 billion. Sales at on-farm stores and farmers' markets came in at $3 billion and included 115,000 farm operations, while direct-to-retailer sales accounted for $2.3 billion from more than 23,000 farms.11
Although sales of local foods are harder to quantify because not all local sales may be recorded and shared, Packaged Facts anticipates that this sector, like organic, will achieve double-digit annual growth and sales of more than $20 billion by 2019, including foods and beverages. That will amount to 2.4 percent of total retail food and beverage sales.12
The emergence of modern organic farming represents a historic countercurrent to agriculture's longtime emphasis on quantity of production, stemming from the need to have enough food to avoid famine. This quantity-is-all attitude was facilitated by discoveries in the 19th and early 20th centuries that set the stage for the development of chemical industrial processes, helping farmers to increase yields with synthetic fertilizers, pesticides and herbicides.
But those processes triggered a reaction in the form of the development of a model that touted farming "without" or "free of." Early organic farmers focused on the "free of" model, emphasizing that they grew their crops without synthetic chemicals. More recently, they have shifted toward biological management, which includes recycling vegetative and animal wastes back to the soil, planting so-called cover crops aimed at preserving soil quality, rotating crops and livestock grazing, and utilizing no-till practices that exclude plows or other equipment that disturb the soil. The movement embodied a change in mindset among farmers and consumers alike toward quality, including flavor and nutritional content, over quantity.13
Organic is defined by the USDA as a food-production system in which farmers integrate site-specific practices that utilize wastes as resources, protect diversity and avoid harming the soil, air and water to maximize the land's productivity, while preserving and enhancing the life of the soil. Organic methods can include the use of cover crops, crop rotation and animal manures.14
As more people entered the organic sector, confusion grew about what the term meant. In the 1980s, certifiers sprang up to ensure that those claiming they grew things without synthetic fertilizers, pesticides and herbicides actually were doing so. But lack of uniformity resulted in a patchwork of sometimes conflicting standards. For example, in California, the standard for transitioning to organic was one year, while the current federal standard requires three years, says Will Fantle, co-founder and director of research for the Cornucopia Institute, a Wisconsin-based food policy watchdog group.
"Somebody would nuke [their crops] with herbicides or pesticides really harshly for a year, then convert to organics, then the next year take it out and repeat the drenching," Fantle says, speaking of some California farmers.
In an effort to create uniformity, Congress passed the Organic Foods Production Act in 1990.15 But it took more than a decade after its passage to develop standards and inaugurate the federal government's National Organic Program. One source of the long delay was controversy over proposals to allow practices such as irradiation of foods and the use of sewage sludge in certified organic operations, practices that ultimately were not allowed.16 Even in this pre-internet era, some 300,000 people wrote in opposition to those proposals, says Fantle.
Today, the absence of farm-level chemicals continues to be a primary motivator for purchasing organics, says Blaine Becker, the Hartman Group's senior director of marketing. "Our most recent research finds that organic remains a resonant symbol of food quality.… Organic products today still signal 'better' to even the most skeptical consumers," Becker says. He adds that consumers understand that "organic" is legally regulated, unlike other claims, such as "natural."
Regulation has not ended all controversy. For example, the law empowers the secretary of agriculture to choose the 15 members of the National Organic Standards Board, which determines what substances are permitted in organic operations.17 Farmers who own and operate organic farms are supposed to hold four seats. But from 2010 to 2015, two of those four seats were held by agribusiness executives who neither owned nor operated organic farms, says Fantle.
Cornucopia sued the Agriculture Department unsuccessfully over the board's makeup. A department spokesperson says that all nominees to the board "are evaluated based on their fit with the criteria defined by" the law.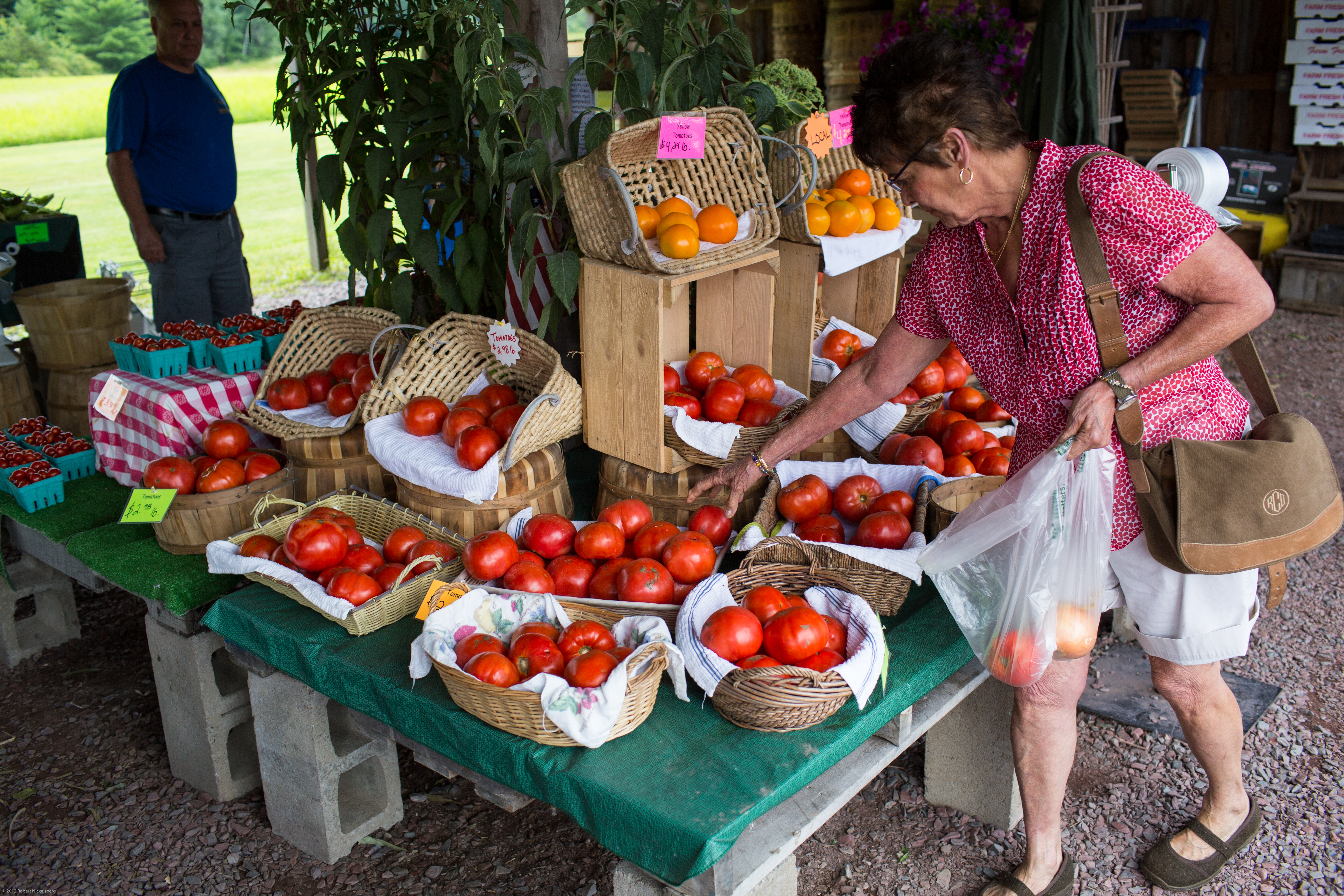 High demand for organics also invites potential fraud, which harms farmers who follow the rules. This can include labeling something as certified organic when it clearly was not grown that way. Examples include corn or soy from overseas, whose origination certificates show it came from conventional farms.18 Another involves livestock that may be fed certified organic feed, but are raised in crowded, confined conditions without access to pasture, an access that would have been required under a rule developed by the USDA late in the Obama administration for organic livestock and poultry.19
"In our estimate … 80 percent of eggs in the marketplace are coming from confinement operations," says Fantle. Such operations may have an attached porch that can accommodate 5 to 10 percent of the birds, but the rest are in hen barns with concrete floors, he says. "These confinement operations are able to produce eggs at a price that somebody letting the birds out [on pasture] can't compete with."
The rule on access was issued in January 2017. After first delaying the rule's effective date, the Trump administration in mid-December said it planned to scrap it, saying it "exceeded USDA's statutory authority."20
The American Farm Bureau Federation, an industry group, had asked that the rule be killed because it goes beyond the law's original intent. "This rule … has been about pushing an agenda rather than advancing food safety or animal welfare," federation President Zippy Duvall said. "Organic farmers and ranchers would be forced out of the organic sector or out of business entirely if this rule goes into effect and forces them to arbitrarily change their production practices."21 The Organic Trade Association is suing the USDA over the decision to withdraw the rule.22
Given the rapid growth of organics, and the higher prices organic products often fetch, large companies want to get in on the action – and have, with buyouts, since the late 1990s.23 Critics question whether the buyers are as transparent and committed to organic practices as the firms they purchased. "There's a reason General Mills doesn't put its name on Small Planet Foods," an organic producer it bought in 2000, says Fantle. "There's a cachet and trust with some of these companies that has been built up over time. Consumer trust isn't necessarily there for the corporate owner."
Today, General Mills owns nine brands in the natural and organic sector, including Cascadian Farms and Muir Glen. "Our natural and organic business has quickly grown to more than $1 billion dollars in retail sales in North American measured channels, and we expect to reach $1.5 in retail sales by 2020," says General Mills spokeswoman Bridget Christenson. She says the company has responded to consumer interest in transparency through new tools, including its launch in 2016 of AskGeneralMills.com.
One example of a purchase that has drawn concern is Hormel's purchase of organic and natural meats producer Applegate, according to Food & Water Watch, a Washington-based advocacy group. Applegate supports reduced use of antibiotics for livestock as well as labeling of genetically modified foods; Hormel, a Fortune 500 company that produces Spam among other products, does not.24
In the macro sense, "we worry that as more and more organic companies become part of bigger agribusiness companies, it will increase the political pressure put on the organic standards, to either weaken them or stall any improvements to make them more rigorous," says Food & Water Watch Assistant Director Patty Lovera.
Many consumers expressed fear that Applegate would change after the acquisition, says the company's director of communications Maria Balice. "We encouraged them to watch our actions and hold us accountable," she says. "Since the acquisition, Applegate has continued not only to make humanely raised, no-antibiotics-ever products, but we've also continued to pursue and support food and agriculture issues that are central to our mission of 'Changing the Meat We Eat.' " Post-buyout, Applegate committed "to convert our entire product line to non-GMO" with a target to get all products third party-verified by the end of 2020, she adds.
Weighing against the concerns is the fact that big companies have distribution networks that smaller companies lack and that would be challenging and time-consuming to develop. The Wisconsin-based Cooperative Regions of Organic Producer Pools (CROPP), also known as Organic Valley, is an example.
Founded as a farmer cooperative in 1988, CROPP has 2,000-plus family farms in 34 states, Canada, England and Australia as members, and it pays a premium for products. Its Grassmilk line, in which dairy farmers keep cows on grass and do not feed them any grains, compensates farmers for the reduced volume. It rewards them for greater milkfat content, which includes higher omega-3 fats and conjugated linoleic acid (CLA) levels in the milk, both of which, according to a study that utilized Organic Valley milk, reportedly confer greater health for the herd and for consumers.25 And members have to go beyond certified-organic requirements, including mandated soil tests and herd-health monitoring.26
Organic Valley expects sales of around $1.2 billion in 2017, but it wants to get its products in front of more consumers. So it partnered with one of the largest U.S. milk producers, Dallas-based Dean Foods, in 2017 to create Organic Valley Fresh, an eight-year joint venture that will get Organic Valley products into more stores through Dean's distribution channels.27
Because the partnership is new, it is too soon to know what effect it will have on the Organic Valley brand. But buyouts often trigger concern among some consumers about the integrity of organic products – and that leads them to seek out local farmers as a way of easing their doubts.
The ultimate food safety and security occurs when eaters have a relationship with their producers. — Joel Salatin, speaker, author, and farmer in Swoope, Va.
Someone who came of age in the early 1900s, when nearly all foods were locally grown, would probably be amazed to learn that today "local foods" are a thing. But they are "rising stars" among food trends, according to the Hartman Group's Becker. "Factors that make local 'special' from the consumer's perspective include a central theme of supporting community, regional economics" and "foodways," or the specific kinds of foods and food-related cultural practices unique to a particular area, he says.
The attraction of local foods is driven by several elements:
Greater transparency and trust reinforced by small scales of production and close proximity to where the food is grown;

A sense that buying locally contributes to community vitality;

The ability to ask producers questions (Hartman found that 62 percent of consumers "try to understand where their products are made" and 56 percent "try to buy products made in their region");

Fresher and more seasonal food;

Having access to foods that are unique to a particular locale;

Knowing where food is not from because of concerns about safety, production standards and practices.
Based on consumer research, all this adds up to "a sensible way of sourcing food," says Becker. "A food system in which the default is food coming from far away just doesn't make sense to consumers, logistically, economically, socially and environmentally."
While no definition of local food exists, it generally means food sold within the state or region of origin.
Gabe Brown holds to the state definition.28 He farms about 5,000 acres near Bismarck, N.D., and because of the state's relatively sparse population – only three of the 50 states are smaller – he considers all of North Dakota to be local for him and his products. He says he believes in transparency and educating farmers and consumers about soil-care practices, so much so that on any given summer day he is likely to be leading a tour of his farm.
Brown's home farm of 640 acres was in his wife's family. The couple began helping to run it in 1983, and in 1991 they took over. Brown adopted a no-till approach in 1993, meaning he did not plow or do things that would disturb the soil, which provides habitat for untold numbers of species, although he did continue using synthetic fertilizers through 2007. But the following four years brought hail and drought, and Brown could not secure bank loans.
"I just couldn't borrow money for expensive inputs, so I started researching and figuring out how does a healthy soil and nutrient and water cycle function," he says. "What I found is that the current production model is totally antagonistic toward nutrient-dense foods and a healthy ecosystem." That model, he says, is based on high yields and low commodity prices, "which for the producer is a bad thing. For the consumer, some might think it's good, but when you tie into the lower nutrient density, that's not a good thing."
On the farm, Brown has 18 different enterprises. This includes a variety of cash crops – corn, spring wheat, oats, barley, triticale, hairy vetch and peas – plus grass-finished beef and lamb, pork, 1,100 laying hens, broiler chickens, myriad fruits and vegetables and honey. The Browns sell 112 products, which include cover crop seed, via drop points with monthly deliveries, online sales and at farmers' markets. They wholesale a little to food co-ops and restaurants: products such as tongue and oxtail, which do not enjoy great demand but are valued by certain chefs. The Browns grow their own feed as well as cover crops that can be grazed by the beef cattle, which leave their manure as fertilizer.
Knowing the cost of production is key. "I tell people we know our cost of production and we set our prices above that, so we're going to make a profit every year, regardless of prices," Brown says. Lack of this knowledge is the chief problem Brown sees among producers when he speaks with them or teaches them, one that leaves them unable to set a price for their crops with confidence. And many are commodity crop growers who have to take the price they are given.
The practices employed on the Brown ranch demand extra work. The animals are moved every day to fresh grass, for example. But Brown says he does not mind the "16 hours a day, seven days a week.… We love to do it."
Brown believes that if just 10 percent of consumers demanded nutrient-dense local food, agriculture would change. During the growth of the organic and local food movements, that kind of demand has come in waves.
"These changes don't come in some kind of linear progress in living systems," says agricultural economist and author John Ikerd. He describes walking down a street in Memphis, Tenn., on his way to a conference and seeing a plaque marking the site of the first Piggly Wiggly, the original supermarket. Its 1918 date surprised him, because it was not until the 1940s and 1950s that supermarkets began to catch on. "The idea was around for 20 years," he says. "We've been working on organic and local food since the late 1980s, early 1990s, getting up toward 25, 30 years."
Ikerd says more and more farmers have been learning how to grow for their local markets and learning how to connect with consumers, whether directly or through intermediaries such as schools and restaurants. He cites meal-delivery services such as Blue Apron and HelloFresh as examples of the potential for local food systems to develop Web-based delivery for their particular area, a move that could likely also satisfy the desire for convenience.
The key to expanding local foods is for farmers to find the customers who are willing to pay a fair price, says Ikerd. He estimates that pool of people is probably three times as big as what is now being served, consisting of people who are willing to pay the cost of producing foods that meet their ethical standards. "The know-how is there to fundamentally change the food system, if the incentive is there on the part of the customer to do so," he says.
Watch video with Magali Delmas of UCLA on the success of organic foods.
Chronology

19th to Mid-20th Centuries
Scientific discoveries transform agriculture.
1820s
German botanist Carl Sprengel pioneers research on the limiting factors in plant growth, setting the stage for chemist Justus von Liebig to promote nitrogen, potassium and phosphorous as nutrients essential to plant health.
1862
President Abraham Lincoln creates the U.S. Department of Agriculture (USDA) to promote agricultural production.
1909
German chemist Fritz Haber converts nitrogen from the atmosphere into ammonia, a process that will play a major role in developing munitions in the upcoming world wars as well as farm fertilizers.
1913
Working with Haber, chemist and engineer Carl Bosch scales up the Haber process, which becomes known as Haber-Bosch, to make mass quantities of synthetic ammonia. This increases agricultural yields, but also creates environmental problems, such as the Gulf of Mexico's dead zone, through run-off.
1930s
President Franklin Roosevelt's New Deal policies foster the growth of food cooperatives, which seek to forge connections between farmers and consumers.
1940s
Albert Howard publishes the book "The Soil and Health: A Study of Organic Agriculture," and J.I. Rodale begins farming near Allentown, Pa. and publishing Organic Farming and Gardening magazine. Both are forerunners of the organic farming movement.… The Green Revolution, a broad international effort to improve staple crop varieties and yields, begins in Mexico.
1960s–Present
Consumer concerns fuel interest in organic farming.
1960s
Rachel Carson's landmark book "Silent Spring," published in 1962, prompts people to question reliance on pesticides in agriculture.… The back-to-the-land movement gets underway.
1970s
U.S. Secretary of Agriculture Earl Butz encourages farmers to farm larger acreages of commodity crops.
1980s
Excessive borrowing by farmers coupled with high inflation early in the decade and sinking prices for farm commodities leads to a farm crisis, which includes farm foreclosures and farmer suicides.
1990
Congress passes the Organic Foods Production Act (OFPA) to create consistent national standards governing the marketing of organically produced foods.
1994
The USDA's Agricultural Marketing Service begins tracking the number of farmers' markets.
2002
The Agriculture Department promulgates regulations to implement the OFPA. These include creation of the National Organic Standards Board and the National Organic Program, which lists accepted and prohibited substances.… A farm bill includes the Farmers Market Promotion Program (later the Farmers Market and Local Food Promotion Program) to facilitate connections between farmers and consumers in support of local food systems.
2008
USDA conducts its first survey of organic production, and Congress includes assistance for local food in the farm bill.
2015
USDA conducts its first local-market survey.
2016
Sales of certified organic foods surpass $40 billion for the first time.
2017
The Trump administration signals its intent to scrap the Organic Livestock and Poultry Practices rule (December). The rule, finalized late in the Obama administration, would require that animals have year-round outdoor access and enough indoor space to stand and stretch their legs. The Organic Trade Association says it will challenge the move to kill the rule.
Resources for Further Study
Bibliography
Books
Berry, Wendell, "The Unsettling of America: Culture & Agriculture," Counterpoint Press, 2015. A farmer, writer, poet and novelist delves into the institutional division of agriculture from culture and argues for the need to put agriculture in context within place and community.
Cronon, William, "Nature's Metropolis: Chicago and the Great West," W.W. Norton, 1997. A historian explores the ever-deeper, yet ever-more opaque connections between the great city and its surroundings, including the provision of grain and meat.
Fromartz, Samuel, "Organic, Inc.: Natural Foods and How They Grow," Harcourt, 2007. A business journalist and editor-in-chief at the Food and Environment Reporting Network looks at the underpinnings and evolution of the organic-foods industry.
Miller, Daphne, "Farmacology: Total Health from the Ground Up," William Morrow, 2016. A physician and daughter of failed homesteaders visits and works on various farms to understand the links between farming and health.
Patel, Raj, "Stuffed & Starved: The Hidden Battle for the World Food System," Melville House Publishing, 2014. A policy analyst examines various aspects of the global food system, from poor nutrition, monocultures and labor to convenience foods and "food sovereignty," the right of people to choose and grow healthy food in ecologically sound ways.
Pritchard, Forrest, "Growing Tomorrow: Behind the Scenes with 18 Extraordinary Sustainable Farmers Who Are Changing the Way We Eat," The Experiment, 2015. A farmer and author visits 18 farms around the United States to understand what farmers are doing and why, how they are distributing what they grow and process and the ups and downs of the business.
Articles
Genoways, Ted, "Bringing in the Beans: Harvest on an American Farm," Harper's, Sept. 2017, https://tinyurl.com/ycnh6eq5. A writer profiles the travails of a Nebraska farm family.
Heckman, Joseph, "A history of organic farming: Transitions from Sir Albert Howard's War in the Soil to the USDA National Organic Program," Renewable Agriculture and Food Systems, Sept. 2006, https://tinyurl.com/ybj4uc4n. An agronomist and Rutgers professor explores the background of the organic movement as well as some of the long-standing divisions that have existed between organic and conventional farmers.
Hesterman, Oran B., and Daniel Horan, "The demand for 'local' food is growing – here's why investors should pay attention," Business Insider, April 25, 2017, https://tinyurl.com/yabhg8gp. Two food and farming entrepreneurs highlight the opportunities for growth in the local-food sector.
Ikerd, John, "6 Reasons Local Food Systems Will Replace Our Industrial Model," In These Times, May 18, 2017, https://tinyurl.com/y9qvfcdt. An agricultural economist and University of Missouri professor emeritus looks at the context of the local food movement and provides insight on why it is here to stay and will grow.
Reports and Studies
"Agriculture at a Crossroads," International Assessment of Agricultural Knowledge, Science and Technology for Development, 2009, https://tinyurl.com/ouvxu8r. This assessment takes a broad, yet deep look at the factors driving change in agriculture worldwide, how they tie in with sustainability and what can improve outcomes for food security and sustainability.
"Expanding Organic Production in the United States: Challenges and Policy Recommendations," National Organic Coalition, Nov. 2016, https://tinyurl.com/ybp433af. This white paper includes a look at the costs unique to organic production in the United States, the challenges involved in expanding it and ways to assist expansion.
"Know Your Farmer, Know Your Food," U.S. Department of Agriculture, 2009, https://tinyurl.com/y7b8j46g. This government publication explores the value of local food systems.
"The Organic Watergate—White Paper | Connecting the Dots: Corporate Influence at the USDA's National Organic Program," Cornucopia Institute, May 2012, https://tinyurl.com/yaj78cwf. A food policy watchdog group examines how the membership makeup of the federal government's National Organic Standards Board influences what is legally recognized as being organic.
Brown, Gabe, "Regeneration of Our Lands: A Producer's Perspective," TEDxGrandForks, March 20, 2016, https://tinyurl.com/yahlwyvn. A rancher and farmer delves into the problems that stem from neglecting soil health and what remedies are available.
Pinchot, Ariel, "The Economics of Local Food Systems: A Literature Review of the Production, Distribution and Consumption of Local Food," University of Minnesota Extension, Sept. 2014, https://tinyurl.com/ydetwysz. This paper looks at various ways farmers sell directly to consumers, consumer attitudes toward those sales channels and barriers to growth. It includes an annotated bibliography.
The Next Step
Accessibility
Goldschmidt, Bridget, "Organics Becoming More Affordable, Accessible," Progressive Grocer, Sept. 14, 2017, https://tinyurl.com/y7ojce9z. Price and availability of organic food are two major concerns for shoppers, according to a recent Organic Trade Association survey.
Lempert, Phil, "Expo East: Organics Are Mainstream And Shoppers Are Buying, Future Millennials Kids To Create A Boom," Forbes, Sept. 15, 2017, https://tinyurl.com/y8wn5gro. Accessibility to organic food is growing, according to a new research report discussed at the 2017 Natural Products Expo East, an annual trade show.
Oggi, Italia, "Amazon starts price war on organic foods," Euractiv, Aug. 28, 2017, https://tinyurl.com/y7gwyho6. Following its purchase of Whole Foods, Amazon announced it will lower prices on some food products, including bananas and avocados.
Farm-to-Table
Philpott, Tom, "A Top Chef's Beef With Farm-to-Table Food," Mother Jones, Oct. 27, 2017, https://tinyurl.com/ydcpqzmj. A renowned Manhattan chef argues that the farm-to-table trend encourages chefs to "cherry-pick" the best produce and leave growers without a market for other, more unconventional crops.
Reusing, Andrea, "Farm-To-Table May Feel Virtuous, But It's Food Labor That's Ripe For Change," NPR, July 30, 2017, https://tinyurl.com/yag7xm4c. The increasingly popular farm-to-table restaurant trend relies on an industry plagued with labor inequality, argues a James Beard award-winning chef.
Truong, Debbie, "At one Virginia school, a twist on farm-to-table," The Washington Post, Oct. 1, 2017, https://tinyurl.com/yaqldzpm. The Environmental Protection Agency gave an award to a Virginia high school this year for its hydroponics project that turned its campus into a sustainable farm.
Organizations
Brown's Ranch
3752 106th St., N.E., Bismarck, ND 58503
1-701-527-5570
http://brownsranch.us
A multi-generation farm that focuses on soil-care practices, including cover crops and rotational grazing.
Cornucopia Institute
PO Box 126, Cornucopia, WI 54827
1-608-625-8520
https://www.cornucopia.org
cultivate@cornucopia.org
A group that researches and investigates agricultural and food issues; informs family farmers, consumers and others as well as the media; and advocates on behalf of family, organic and local farms.
Food & Water Watch
1616 P St., N.W., Washington, DC 20036
1-202-683-2500
https://www.foodandwaterwatch.org
info@fwwatch.org
An organization focused on water and food issues, including the implications for growers and consumers of the industrialization of organic agriculture.
Hartman Group
3150 Richards Road, Suite 200, Bellevue, WA 98005
1-425-452-0818
https://www.hartman-group.com
info@hartman-group.com
A research firm that focuses on consumer trends within the food and beverage industry.
Juniper Hill Farms
1547 N. 2000 Road, Lawrence, KA 66044
1-785-840-4892
https://www.jhf-ks.com
https://www.facebook.com/JHFarms
A vegetable and hay/alfalfa farm run by a first-generation farmer.
Organic Trade Association
444 N. Capitol St., N.W., Suite 445A, Washington, DC 20001
1-202-403-8520
https://www.ota.com
Association representing U.S. and Canadian members who are growers, processors, distributors, shippers, certifiers, retailers and farmer associations.
Packaged Facts
11200 Rockville Pike, Suite 504, Rockville, MD 20852
1-240-747-3000
https://www.packagedfacts.com
Research firm that publishes market data in the food and beverage and consumer goods sectors.
U.S. Department of Agriculture
1400 Independence Ave., S.W., Washington, DC 20250
1-202-720-279
https://www.usda.gov
Government agency responsible for administering federal agricultural laws and programs.
Notes
[1] "Environmental Quality Incentives Program," USDA Natural Resources Conservation Service, https://tinyurl.com/zj9jucg.
[2] Juniper Hill Farms: https://tinyurl.com/yays4fdx.
[3] Roberto A. Ferdman, "The decline of the small American family farm in one chart," The Washington Post, Sept. 16, 2014, http://tinyurl.com/ycdeq96n; "Percent of Employment in Agriculture in the United States," Federal Reserve Bank of St. Louis, June 10, 2013, http://tinyurl.com/y7qkpf28.
[4] "Highlights from the November 2017 Farm Income Forecast," U.S. Department of Agriculture, Nov. 29, 2017, https://tinyurl.com/yck8dc9t.
[5] Keith Good, "U.S. Ag Exports: USDA Data Update, NAFTA Worries Persist," Farm Policy News, Nov. 5, 2017, http://tinyurl.com/y944878v; Chase Purdy, "Here's the full $43 billion list of US food makers angry at Trump's NAFTA threats," Quartz, Nov. 9, 2017, http://tinyurl.com/yd8ast2d.
[6] Ted Genoways, "Bringing in the Beans: Harvest on an American family farm," Harper's, Sept. 2017, https://tinyurl.com/ycnh6eq5.
[7] "Robust Organic Sector Stays on Upward Climb, Posts New Records in U.S. Sales," Organic Trade Association, May 24, 2017, https://tinyurl.com/maqobw2.
[8] "2016 Count of Certified Organic Operations Shows Continued Growth in U.S. Market," USDA Agricultural Marketing Service, April 19, 2017, https://tinyurl.com/y9ezggxu.
[9] "Whole Foods, Trader Joe's, and Natural Channel Grocery Shopping: The Future of Food Retailing," Packaged Facts, Aug. 31, 2017, http://tinyurl.com/ybpebsug.
[10] "USDA Releases Results of First Local Food Marketing Practices Survey," USDA Census of Agriculture, Dec. 20, 2016, https://tinyurl.com/yb8kkr89.
[11] Ibid.
[12] "Shopping for Local Foods in the U.S.," Packaged Facts, Jan. 13, 2015, http://tinyurl.com/y8zevk84.
[13] Barbara O. Schneeman, "Linking agricultural production and human nutrition," Journal of the Science of Food and Agriculture, Nov. 27, 2000, https://tinyurl.com/y73r9x8h.
[14] "What Is Organic Farming?" Sustainable Agriculture Research & Education (SARE), Transitioning to Organic Production," 2012, http://tinyurl.com/ydybamug.
[15] "Organic Production/Organic Food: Information Access Tools," United States Department of Agriculture, https://tinyurl.com/ybkc6qbh.
[16] "205.105: Allowed and prohibited substances, methods and ingredients in organic production and handling," Electronic Code of Federal Regulations, Dec. 13, 2017, http://tinyurl.com/ybdfz3cv.
[17] "National Organic Standards Board," United States Department of Agriculture, http://tinyurl.com/k5fwnc4.
[18] Peter Whoriskey, "The labels said 'organic.' But these massive imports of corn and soybeans weren't," The Washington Post, May 12, 2017, https://tinyurl.com/yck8wjko.
[19] "Organic Livestock and Poultry Practices Final Rule," U.S. Department of Agriculture, Jan. 2017, http://tinyurl.com/ydf4oykq.
[20] "Organic Livestock and Poultry Practices," United States Department of Agriculture, Dec. 15, 2017, http://tinyurl.com/hqolla6.
[21] "Farmers, Ranchers Ask USDA to Scrap Organic Livestock and Poultry Rule," American Farm Bureau Federation, Nov. 14, 2017, https://tinyurl.com/yc2l6bpq.
[22] "Organic Trade Association dismayed at USDA proposal to withdraw organic animal welfare rule," press release, Organic Trade Association, Dec. 15, 2017, http://tinyurl.com/yd3c5srf.
[23] Phil Howard, "Who Owns Organic," The Cornucopia Institute, https://tinyurl.com/y873f8cz.
[24] Tyler Shannon, "Merger Mania Spring Updates," May 29, 2015, Food & Water Watch, https://tinyurl.com/y7pduk9v.
[25] Charles M. Benbrook, et al, "Organic Production Enhances Milk Nutritional Quality by Shifting Fatty Acid Composition: A United States-Wide, 18-Month Study," PLOS One, Dec. 9, 2013, https://tinyurl.com/y8y6vyrt.
[26] "Grass-fed Dairy – Integrity Statement," Organic Valley, March 28, 2017, https://tinyurl.com/ycxtnpjr.
[27] Mike Tighe, "Organic Valley venture with Dean Foods to spread co-op's reach," La Crosse Tribune, Jan. 9, 2017, https://tinyurl.com/yapvmhdh.
[28] "Welcome to Brown's Ranch!" Brown's Ranch, https://tinyurl.com/ycyx8g3v.
DOI: 10.1177/237455680104.n1